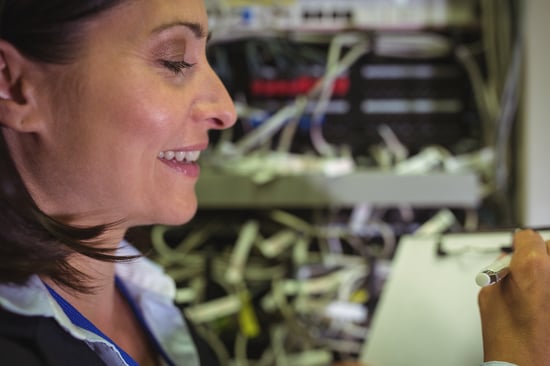 What Is Medicare?
Medicare is a federal health insurance program created in 1965 to help pay medical costs incurred by people over the age of 65, people with certain disabilities, and people with end-stage renal disease. Coverage consisted of two parts: Part A (hospital insurance) and Part B (medical insurance). These parts together are known as Original Medicare. The 1997 Balanced Budget Act created Part C (originally called Medicare + Choice). Part C allowed private companies to offer Medicare benefits as well as benefits not offered by Medicare. In 2003, the Medicare Prescription Drug, Improvement, and Modernization Act, the first major revision of the Medicare program since its creation, was signed into law. It preserved and strengthened the original plan, and offered important new prescription drug (Medicare Part D) and preventive benefits, as well as extra help to people with low incomes.
Medicare Part A (Hospital Insurance)
Generally called hospital insurance, Part A covers services associated with inpatient hospital care (i.e., the costs associated with an overnight stay in a hospital, skilled nursing facility, or psychiatric hospital, such as charges for the meals, hospital room, and nursing services). Part A also covers hospice care and home health care.
Medicare Part B (Medical Insurance)
Generally called medical insurance, Part B covers other medical care. Physician care--whether it was received while you were an inpatient at a hospital, at a doctor's office, or as an outpatient at a hospital or other health-care facility--is covered under Part B. In addition, ambulance service, laboratory tests, and physical therapy or rehabilitation services are covered. Part B also covers 100 percent of the cost of many preventive services and an annual wellness visit.
Medicare Part C (Medicare Advantage)
A Medicare Advantage plan is a private health-care plan that contracts with Medicare to provide Part A and Part B benefits. Most also offer prescription drug (Part D) coverage. Several types of Medicare Advantage plans may be available, including health maintenance organization (HMO) plans, preferred provider organization (PPO) plans, private fee-for-service (PFFS) plans, and special needs plans (SNPs). You can choose to get Medicare coverage through either Original Medicare or a Medicare Advantage plan.
Medicare Part D
Medicare Part D covers the costs of prescription drugs. All Medicare beneficiaries are eligible to join a Medicare prescription drug plan offered by private companies or insurers that have been approved by Medicare.
Who Administers The Medicare Program?
The Centers for Medicare and Medicaid Services (CMS), a division of the U.S. Department of Health and Human Services, has overall responsibility for administering the Medicare program. While the Social Security Administration (SSA) processes Medicare applications and claims, the CMS sets standards and policies, and manages the official government website for Medicare.
Tip: Because the majority of Medicare beneficiaries also receive Social Security benefits, local Social Security offices also provide information about and assistance with Medicare. You can also access information by visiting ssa.gov (Social Security Administration site) and at medicare.gov, or by calling (800) Medicare.
Who Is Eligible For Coverage Under Medicare?
Eligibility for Part A
You may be eligible for Medicare Part A if:
You are age 65 or older and you are eligible for Social Security benefits
You are a qualified Railroad Retirement beneficiary
You are a dependent or a survivor of an individual age 65 or over who is entitled to Medicare Part A benefits or a dependent of an individual under age 65 who is entitled to Social Security retirement benefits OR
You are under age 65 and disabled, and
You have permanent kidney failure, requiring dialysis or a transplant
You have been receiving Social Security benefits for at least 24 months because you meet the Social Security Administration's definition of permanent and total disability (i.e., you are unable to hold gainful employment in any job), or
Under special circumstances, you are entitled to Railroad Retirement benefits because of disability
Tip: Individuals who do not meet the eligibility requirements for premium-free hospital insurance can voluntarily enroll in Medicare Part A and pay a monthly premium. If you enroll in premium Medicare Part A, you must also enroll in Medicare Part B.
Eligibility For Part B
You may be eligible for Medicare Part B if:
You are entitled to Part A hospital insurance (by entitlement to Social Security or Railroad Retirement Act retirement or disability benefits, Medicare-qualified government employment, or end-stage renal disease benefits) and you are a citizen of the United States, or
You are 65 or older, a U.S. resident, and either a U.S. citizen or an alien legally admitted for permanent residence who has continuously resided in the United States for at least five years prior to your enrollment month
Caution: Unlike the state health insurance program, called Medicaid, eligibility for Medicare is not contingent on having low income and few assets. You may be eligible for coverage under both Medicare and Medicaid.
How Do You Sign Up For Medicare?
Enrollment Is Often Automatic
Any individual who is receiving Social Security or Railroad Retirement benefits for at least four months before age 65 will be automatically enrolled in Medicare. If you're not automatically enrolled, you can easily sign up online, in person, or through the mail. If you're automatically enrolled in Medicare, you'll receive your Medicare card in the mail from the SSA about three months before your 65th birthday. If you want to enroll in a Medicare Advantage plan, you can do so at that time. You can also decline to enroll in Part B within a certain period of time.
If You Decline Part B Coverage, Will You Have Another Chance To Enroll Later?
In your 65th year, you have seven months to enroll in Part B during the initial enrollment period, beginning three months before your 65th birthday and lasting until 4 months after. If you decline Part B coverage that year, you can also enroll in later years during the annual general enrollment period from January 1 through March 31 each year. Coverage will begin in July of the year you enroll. However, the cost of the Part B monthly premium increases 10 percent for each 12-month period that you did not enroll although you were eligible, unless you did not enroll because you were still covered under an employer insurance plan. In that case, you need to enroll within eight months after termination of your coverage under your employer's plan (the special enrollment period).
How Much Does Medicare Cost?
Medicare deductible amounts and premiums change annually. Here's what you'll pay in 2020 if you're enrolled in Original Medicare:
| | | | |
| --- | --- | --- | --- |
| | Premium | Deductible | Coinsurance |
| Part A (hospital) | None for most people, but noneligible individuals pay up to $458 per month (if they have 39 or fewer quarters of Medicare-covered employment) | $1,408 per benefit period | $352 a day for the 61st to 90th day each benefit period; $704 a day for the 91st to 150th day for each lifetime reserve day (total of 60 lifetime reserve days); $176 a day for the 21st to 100th day each benefit period for skilled nursing facility care |
| Part B (medical) | The standard Part B premium amount is $144.60 (subject to an income-based adjustment). However, some people who get Social Security benefits will pay less than this amount. See below for more information. | $198 per year | After satisfying a deductible if one applies, you normally pay 20% of the approved amount for medical expenses (20 to 40% for outpatient mental health services, 20% for hospital charges for outpatient hospital services, nothing for laboratory services) |
If you have your premiums deducted from your Social Security benefits, and the increase in your benefits for 2020 will not be enough to cover the Medicare Part B increase, then you may pay less than the standard Part B premium. Otherwise, you may pay the standard Part B premium of $144.60. You'll also pay the standard Part B premium of $144.60 (or higher) if:
You enroll in Part B for the first time in 2020.
You don't get Social Security benefits.
You're directly billed for your Part B premiums.
You have Medicare and Medicaid, and Medicaid pays your premiums.
Your modified adjusted gross income as reported on your federal income tax return from two years ago is above a certain amount.*
The table below shows what you'll pay if you're in this group.
| | | | |
| --- | --- | --- | --- |
| If you file an individual income tax return with income that is: | If you file a joint income tax return with income that is: | If you file an income tax return as married filing separately with income that is: | Monthly premium in 2020: |
| $87,000 or less | $174,000 or less | $87,000 or less | $144.60 |
| Above $87,000 up to $109,000 | Above $174,000 up to $218,000 | N/A | $202.40 |
| Above $109,000 up to $136,000 | Above $218,000 up to $272,000 | N/A | $289.20 |
| Above $136,000 up to $163,000 | Above $272,000 up to $326,000 | N/A | $376.00 |
| Above $163,000 and less than $500,000 | Above $326,000 and less than $750,000 | Above $87,000 and less than $413,000 | $462.70 |
| $500,000 and above | $750,000 and above | $413,000 and above | $491.60 |
*Beneficiaries with higher incomes pay higher Medicare Part B premiums. To determine if you're subject to income-related premiums, the SSA uses the most recent federal tax return provided by the IRS. Generally, the tax return you filed in 2019 (based on 2018 income) will be used to determine if you will pay an income-related premium in 2020. You can contact the SSA at (800) 772-1213 if you have new information to report that might change the determination and lower your premium.
Since Original Medicare doesn't cover every type of medical care, and you'll have to pay deductibles and coinsurance, you may want to buy a Medicare supplemental insurance (Medigap) policy. If you're enrolled in a Medicare Advantage plan, you'll generally pay one monthly premium for that plan in addition to your Medicare Part B premium. Each Medicare Advantage plan has different premiums and costs for services, and coverage varies, so what you'll pay depends on the plan you have.
How Are Medicare Payments Determined?
The general rule is that Medicare pays for those costs it determines are reasonable and necessary for diagnosing or treating your illness or injury.
What Are Reasonable And Necessary Costs?
As a cost-control measure, Congress enacted complicated procedures for predetermining the dollar amounts Medicare will pay for the specific health care provided. Part A costs are determined by calculating the average cost to diagnose and/or treat the principal diagnosis. Diagnoses are categorized into diagnosis-related groups, called DRGs. Part B costs are determined by calculating the cost of each variable in treating your illness or injury, such as the degree of expertise needed by the physician and the specific procedures used.
Medicare will pay managed care plans directly under Part C. Costs may be adjusted for factors such as regional variations and the type of health-care facility providing the treatment.
Limits on Charges Under Medicare
If the health-care provider (whether it is a hospital, a physician, or other kind of provider) accepts Medicare assignments, the provider has agreed to accept the amount Medicare will pay as payment in full. Your Medicare carrier can give you the list of providers that accept Medicare assignments. It is illegal for a provider accepting Medicare assignment to charge you more than these amounts. Providers annually have the opportunity to sign a contract with Medicare that they will accept assignments or can also choose to accept Medicare assignment on an ad hoc basis.
In addition, even without assignment, a provider generally cannot charge more than 15 percent above the Medicare approved amount, except in three situations:
You have agreed that neither you nor the provider will submit a claim to Medicare and you plan to pay out-of-pocket
You are participating in Medicare's medical savings account plan and are using funds from your assets to pay for the services in question
Medicare approves a higher amount because of extenuating circumstances in your case, as documented by your provider
The 15 percent limit only applies to certain services, not supplies or equipment. If you are concerned that you are being billed in violation of Medicare regulations (e.g., that Medicare is being billed for services you did not receive or that a provider is performing unnecessary procedures), you can report it by calling the U.S. Department of Health and Human Services's toll-free fraud and abuse hotline at (800) HHS TIPS ((800) 447-8477).
How Do You Cover Medical Expenses Over And Above What Medicare Pays?
Many individuals who are enrolled in Original Medicare purchase supplemental insurance known as Medigap to augment Medicare coverage. You should also understand the claims process and your rights if you disagree with the claims determination.
How Medicare Claims Are Paid Under Original Medicare
The Claims Process
Most health-care providers accept Medicare assignment and will submit your claims directly to Medicare. Providers who do not accept Medicare assignments are supposed to submit claims to Medicare for any Medicare-covered services and can't charge you for submitting a claim. If they don't submit a claim or if you have any questions, call (800) 633-4227. TTY users should call (877) 486-2048.
Every three months, you'll receive a Medicare Summary Notice (MSN) in the mail that includes all services and supplies that were billed to Medicare during that three-month period, what Medicare paid, and what you may owe the provider. You'll need to check this information against your own receipts and bills you've received from your health-care providers. You can also sign up to view your Medicare claims on-line.
Claims Review and Hearing Procedures
If you disagree with a determination from Medicare that it will not pay a charge, you can appeal. The appeals process has five levels. There are similar, but separate, procedures for resolving claims under Part C. For more information on the claims or appeals process visit medicare.gov.
This material was prepared by Broadridge Investor Communication Solutions, Inc., and does not necessarily represent the views of The Retirement Group or FSC Financial Corp. This information should not be construed as investment advice. Neither the named Representatives nor Broker/Dealer gives tax or legal advice. All information is believed to be from reliable sources; however, we make no representation as to its completeness or accuracy. The publisher is not engaged in rendering legal, accounting or other professional services. If other expert assistance is needed, the reader is advised to engage the services of a competent professional. Please consult your Financial Advisor for further information or call 800-900-5867.
The Retirement Group is not affiliated with nor endorsed by fidelity.com, netbenefits.fidelity.com, hewitt.com, resources.hewitt.com, access.att.com, ING Retirement, AT&T, Qwest, Chevron, Hughes, Northrop Grumman, Raytheon, ExxonMobil, Glaxosmithkline, Merck, Pfizer, Verizon, Bank of America, Alcatel-Lucent or by your employer. We are an independent financial advisory group that focuses on transition planning and lump sum distribution. Please call our office at 800-900-5867 if you have additional questions or need help in the retirement planning process.
The Retirement Group is a Registered Investment Advisor not affiliated with FSC Securities and may be reached at www.theretirementgroup.com.
Tags: Financial Planning, Lump Sum, Pension, Retirement Planning