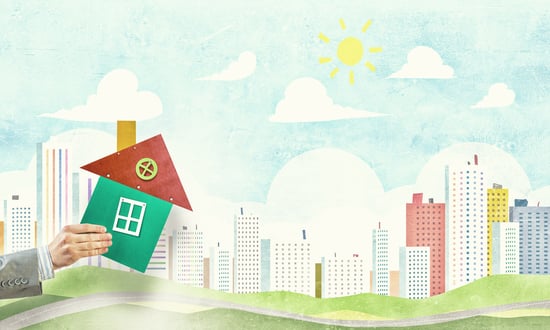 What Are Personal Property Floaters?
You can purchase personal property floaters as supplements to your homeowners policy. Similar to endorsements, they can provide you with added coverage for your personal property. As a general category, personal property floaters, or Inland Marine forms, refer to supplements that can add these types of expanded personal property coverage. There are three specific floaters that offer the following types of expanded personal property coverage:
Open perils, or all risk, coverage (personal property floaters)
Worldwide coverage for your personal property (personal effects floaters)
Higher coverage limits for particular categories of personal property (personal articles floaters)
The Personal Property Floater
Used in reference to one of the three specific types of floaters, the personal property floater expands your coverage from named perils, or specified perils, coverage to open perils, or all risk, coverage. Open perils coverage protects your property from all types of losses that aren't specifically excluded in your policy.
The Personal Effects Floater
The personal effects floater offers coverage for your personal property worldwide. With this floater, your personal property is insured, regardless of location. If you travel or have children away at boarding school or college, you likely want your homeowners policy to protect you and your family from theft, fire, or other perils that might affect your personal property at locations outside of your home. Personal effects floaters offer you this extra protection. Without them, your homeowners policy generally covers your personal property only at home.
Tip: If you are especially concerned about coverage of property you carry with you as a tourist or traveler, you should obtain a personal effects floater. This type of floater covers the types of property you carry while traveling, such as luggage, cameras, and laptop computers. If you travel regularly, you might consider purchasing this coverage on a permanent basis. Otherwise, you have the option of purchasing it on a short-term basis to cover a specific trip.
The Personal Articles Floater
The personal articles floater expands the coverage limits for nine particular categories of personal property:
Jewelry
Furs
Cameras
Musical instruments
Silverware
Golf equipment
Fine arts
Stamps
Coins
If you find that you need higher coverage levels for these categories, this floater can be very useful. Note, though, that these higher coverage levels still have limits.
Strengths
To summarize, personal property floaters offer you the following benefits:
Coverage for your personal property outside of your home as it travels with you and your family
All-risk coverage, not just named perils coverage
The possibility of increasing coverage limits for various categories of personal property
Tradeoffs
The only noteworthy tradeoff is that the purchase of a personal property floater will increase your homeowners insurance premium.
This material was prepared by Broadridge Investor Communication Solutions, Inc., and does not necessarily represent the views of The Retirement Group or FSC Financial Corp. This information should not be construed as investment advice. Neither the named Representatives nor Broker/Dealer gives tax or legal advice. All information is believed to be from reliable sources; however, we make no representation as to its completeness or accuracy. The publisher is not engaged in rendering legal, accounting or other professional services. If other expert assistance is needed, the reader is advised to engage the services of a competent professional. Please consult your Financial Advisor for further information or call 800-900-5867.
The Retirement Group is not affiliated with nor endorsed by fidelity.com, netbenefits.fidelity.com, hewitt.com, resources.hewitt.com, access.att.com, ING Retirement, AT&T, Qwest, Chevron, Hughes, Northrop Grumman, Raytheon, ExxonMobil, Glaxosmithkline, Merck, Pfizer, Verizon, Bank of America, Alcatel-Lucent or by your employer. We are an independent financial advisory group that specializes in transition planning and lump sum distribution. Please call our office at 800-900-5867 if you have additional questions or need help in the retirement planning process.
The Retirement Group is a Registered Investment Advisor not affiliated with FSC Securities and may be reached at www.theretirementgroup.com.
Tags: Financial Planning, Lump Sum, Pension, Retirement Planning