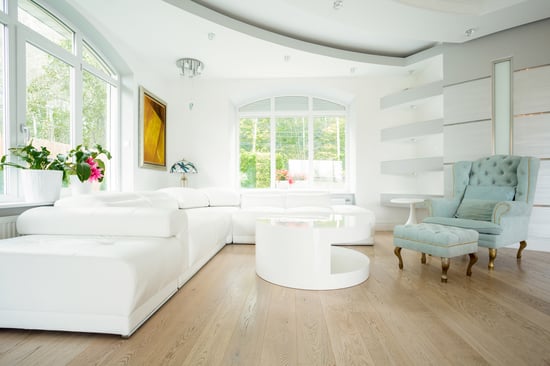 What Are The Types of Personal Property Coverage Limitations?
Your coverage under your homeowners policy for theft, damage, or destruction of your personal property is subject to several limitations:
Personal property is covered for actual cash value, an amount considerably less than the cost of replacing it
The overall coverage limitation for personal property is generally 50 percent of that for your dwelling
Specific categories of personal property have special overall limits for recovery
In the context of homeowners insurance, personal property refers to items such as clothing, furniture, and cooking supplies that are typically found in the home.
Actual Cash Value Compensation
When you file a claim for damage, destruction, or theft of your personal property, your homeowners policy ordinarily will provide for actual cash value compensation. The amount you receive will take into account the property's depreciation (i.e., its reduction in value as a result of wear and tear over time). Therefore, you generally won't receive enough money to cover the purchase of an exact replacement of the item (i.e., its replacement cost).
Tip: Consider purchasing an endorsement to your policy that substitutes compensation at replacement cost for the usual actual cash value (replacement cost minus depreciation). The additional cost may be a worthwhile investment in the event you later face an insurable loss and need to replace a number of damaged, destroyed, or stolen items.
Overall Coverage Limitation for Personal Property
The overall coverage limitation for your personal property is generally 50 percent of that of your dwelling. If the coverage limit for your house is $150,000, the coverage limit for your personal property in the house is $75,000.
Technical Note: In addition, your homeowners policy will provide some coverage for personal property you keep at a secondary residence. This coverage, though, is limited to 10 percent of your overall personal property limit. If you have a daughter away at college, and your overall personal property limitation at your residence is $75,000, your daughter's personal property in her dorm room will be covered up to $7,500 (10 percent of $75,000).
Coverage Limits for Particular Categories of Personal Property
Homeowners policies set specific dollar limits for particular categories of personal property in a section titled Special Limits of Liability. Note that for some categories, the policy specifies a limit only for theft but not for damage or destruction. The reason is that items such as jewelry, firearms, and furs are especially susceptible to theft, and insurance companies want to limit their exposure to these fairly common incidents. The damage or destruction of these items is less common, and insurance companies are willing to cover them up to their actual cash value.
The following are some of the standard limits for particular categories of personal property:
$200 for money, bank notes, bullion, gold, silver, coins, and metals
$1,000 for securities, accounts, deeds, letters of credit, notes other than bank notes, manuscripts, personal records, passports, tickets, and some other related items
$1,000 for the theft of jewelry, furs, watches, and precious and semiprecious stones
$2,000 for the theft of firearms
$2,500 for the theft of silverware, silver-plated ware, goldware, gold-plated ware, and pewterware
$2,500 for property at the residence used for business purposes
$250 for property used away from the residence for business purposes
Tip: You have the option of increasing these specific limits by purchasing either a Scheduled Personal Property endorsement or a floater. You may need an increased jewelry limit, for instance, for covering engagement or wedding rings.
This material was prepared by Broadridge Investor Communication Solutions, Inc., and does not necessarily represent the views of The Retirement Group or FSC Financial Corp. This information should not be construed as investment advice. Neither the named Representatives nor Broker/Dealer gives tax or legal advice. All information is believed to be from reliable sources; however, we make no representation as to its completeness or accuracy. The publisher is not engaged in rendering legal, accounting or other professional services. If other expert assistance is needed, the reader is advised to engage the services of a competent professional. Please consult your Financial Advisor for further information or call 800-900-5867.
The Retirement Group is not affiliated with nor endorsed by fidelity.com, netbenefits.fidelity.com, hewitt.com, resources.hewitt.com, access.att.com, ING Retirement, AT&T, Qwest, Chevron, Hughes, Northrop Grumman, Raytheon, ExxonMobil, Glaxosmithkline, Merck, Pfizer, Verizon, Bank of America, Alcatel-Lucent or by your employer. We are an independent financial advisory group that specializes in transition planning and lump sum distribution. Please call our office at 800-900-5867 if you have additional questions or need help in the retirement planning process.
The Retirement Group is a Registered Investment Advisor not affiliated with FSC Securities and may be reached at www.theretirementgroup.com.
Tags: Financial Planning, Lump Sum, Pension, Retirement Planning