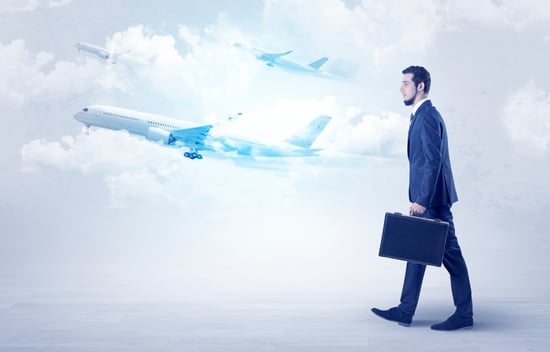 Concerns over identity theft continue to grow, especially with the news of data breaches at major companies and financial institutions. Unfortunately, you have little control over when a company is hacked, but you do have control over your own actions.
Ten Things to Leave at Home
Social Security Card

— A Social Security card may be used to open credit card accounts and take out loans. Taking it out where it might be stolen is tantamount to handing the keys to the kingdom to a thief. As for seniors, while Social Security numbers have been removed from Medicare cards, your Medicare Beneficiary Identifier number is also worth shielding.1
Multiple Credit Cards

- Carry a single card for general use and emergencies. Only carry another card if you plan on using it that day. Keeping all those cards at home will save you considerable time in reporting lost cards and disputing charges should your purse or wallet get stolen.
Gift Cards and Certificates

- They're like cash. Keep them home until you're ready to use them.
Spare Keys

- Your wallet or purse contains your home address. No sense making the theft worse by endangering your home and family.
USB Drive

- Very convenient for carrying important files, but it's gone forever if your wallet or purse is lost or stolen.
Password Cheat Sheet

- Carrying passwords makes it possible for them to fall into the wrong hands. Don't carry your cheat sheet? How about those ATM PINs? That's a sure way to lose cash fast.
Checks

- Carrying around a blank check is an obvious risk. Even a canceled check is a risk, since it has your routing and account numbers, which may be used to transfer cash.
Receipts

- Besides being bulky, they will contain the last five numbers of your credit card. A thief might be able to "phish" to find the rest of these numbers.
Passport

- A thief could use this to travel under your name, open bank accounts, or even get a Social Security card. Not good.
Business Cards

- Consider a separate case and carry them in your pocket. Do you really want a thief to know where you work?
This material was prepared by Broadridge Investor Communication Solutions, Inc., and does not necessarily represent the views of The Retirement Group or FSC Financial Corp. This information should not be construed as investment advice. Neither the named Representatives nor Broker/Dealer gives tax or legal advice. All information is believed to be from reliable sources; however, we make no representation as to its completeness or accuracy. The publisher is not engaged in rendering legal, accounting or other professional services. If other expert assistance is needed, the reader is advised to engage the services of a competent professional. Please consult your Financial Advisor for further information or call 800-900-5867.
The Retirement Group is not affiliated with nor endorsed by fidelity.com, netbenefits.fidelity.com, hewitt.com, resources.hewitt.com, access.att.com, ING Retirement, AT&T, Qwest, Chevron, Hughes, Northrop Grumman, Raytheon, ExxonMobil, Glaxosmithkline, Merck, Pfizer, Verizon, Bank of America, Alcatel-Lucent or by your employer. We are an independent financial advisory group that specializes in transition planning and lump sum distribution. Please call our office at 800-900-5867 if you have additional questions or need help in the retirement planning process.
The Retirement Group is a Registered Investment Advisor not affiliated with FSC Securities and may be reached at www.theretirementgroup.com.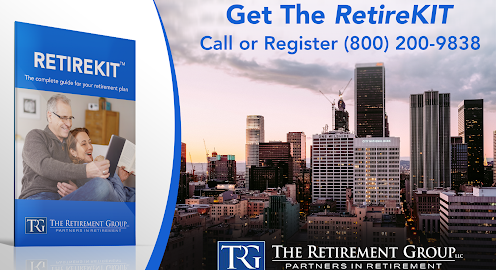 Tags: Financial Planning, Lump Sum, Pension, Retirement Planning