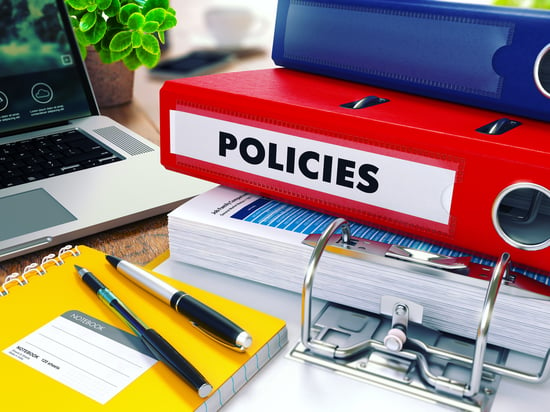 What Is It?
The coverage your personal auto policy (PAP) provides can be tailored to your specific needs. Other than required minimum coverages, you can pick and choose the coverages and amounts necessary for your situation. For an additional premium, many types of coverage can be added to your PAP. All-terrain vehicles, motorcycles, customized vehicles--all can be covered using your PAP. Endorsements are used to add these extra coverages to your policy. The insurance coverage options you can choose from are discussed separately in Premiums and Coverage.
In addition to coverage options, there are also general policy options. These options include setting the policy period (including canceling the policy) and deciding how you want to pay the premiums.
Policy Options
Policy Period
Your PAP is only in effect during a specific amount of time called the policy period. This period of time is decided when you enter into the contract with the insurer. Typically, auto policies are in effect for one year. You can also purchase auto insurance for longer or shorter periods of time. The policy period you choose should suit your individual needs.
Tip: Generally speaking, you should be able to get a less expensive premium when you purchase a policy with a longer period. With longer policies, the insurer can spread out the administrative costs of writing the policy over a longer period of time.
You Can Cancel the Policy
You can cancel your PAP at any time before the expiration date of the policy. Most insurers have provisions that you must follow to do so. When you cancel before the end of the policy, however, there may be a penalty.
Tip: Not all auto policies have penalties for cancellation. Check with your insurer for more information.
For policies of one year or less, the insurer generally must return 90 percent of the pro rata unearned premium. This amounts to a 10 percent penalty for canceling early. For policies in excess of one year (e.g., a two- or three-year policy), the insurer will usually return 90 percent of the pro rata unearned premium for the first year plus the full premium for any subsequent periods. Your pro rata unearned portion is the portion of your coverage that you have paid for, but the insurer will not be required to insure you for.
Example(s): Hal has an auto insurance policy in effect from December 1 of Year 1 to November 30 of Year 2. His annual premium is $1,200, which he paid in one lump sum on December 1 of year 1. On June 1 of Year 2, Hal cancels his policy. Result: Hal is entitled to a 90 percent refund of the pro rata unearned premium. Since he has used exactly half (six months) of the one-year policy, his pro rata unearned share is $600. The amount he receives as a refund is 90 percent of $600, or $540.
Paying Your Premium
Most insurers give you three general options for paying your insurance premium:
Pay the entire annual premium up front
Pay a down payment (typically 30 percent) on the premium and then pay a set amount per month
Pay an equal monthly amount for 10 or 12 months
Each method has its pros and cons. Paying the entire amount up front might be financially impossible for you. A payment plan can be good, but some insurers will charge you interest or a service fee in order to do so. Others charge a fee only if you spread out the payments for, say, 12 months. Check with your insurer to see when and if they charge interest or fees for a payment plan.
Tip: Even if your insurer charges a fee to spread out the premium payments, it may be worth it for you to do so. Do the math. The fees insurers charge can add up to a significant percentage of your total policy. Usually, the interest or fees are only a few dollars a month. If you keep your money in an interest-bearing account, you can probably recoup some of the fee with the interest on the account. Spreading out the payments also frees up your money for other things you may need it for.
This material was prepared by Broadridge Investor Communication Solutions, Inc., and does not necessarily represent the views of The Retirement Group or FSC Financial Corp. This information should not be construed as investment advice. Neither the named Representatives nor Broker/Dealer gives tax or legal advice. All information is believed to be from reliable sources; however, we make no representation as to its completeness or accuracy. The publisher is not engaged in rendering legal, accounting or other professional services. If other expert assistance is needed, the reader is advised to engage the services of a competent professional. Please consult your Financial Advisor for further information or call 800-900-5867.
The Retirement Group is not affiliated with nor endorsed by fidelity.com, netbenefits.fidelity.com, hewitt.com, resources.hewitt.com, access.att.com, ING Retirement, AT&T, Qwest, Chevron, Hughes, Northrop Grumman, Raytheon, ExxonMobil, Glaxosmithkline, Merck, Pfizer, Verizon, Bank of America, Alcatel-Lucent or by your employer. We are an independent financial advisory group that specializes in transition planning and lump sum distribution. Please call our office at 800-900-5867 if you have additional questions or need help in the retirement planning process.
The Retirement Group is a Registered Investment Advisor not affiliated with FSC Securities and may be reached at www.theretirementgroup.com.
Tags: Financial Planning, Lump Sum, Pension, Retirement Planning