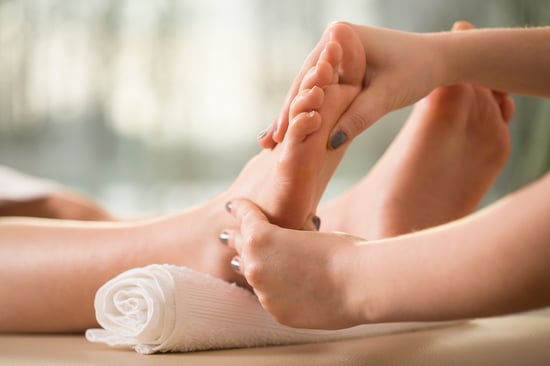 What Is A Private Health Coverage?
A health insurance policy is a contract between an insurer and an individual or group in which the insurer agrees to provide specified health insurance at an agreed-upon price (the premium). Unlike public health insurance programs such as Medicaid and Medicare, private health insurance is not government sponsored. Although health insurance policies vary greatly in terms of coverage and cost, most policies have certain things in common. Among these are the following:
Insuring Clause
This is most often the first section of the policy and states the insurer's promise to pay under the conditions of the policy. The main functions of this clause are to describe the general scope of coverage, provide any necessary definitions, and describe the conditions under which benefits will be paid.
Consideration Clause
For a contract to be valid, there must be an exchange of consideration, which means that something of value must be given in exchange for the performance promised in the contract. In the case of a health insurance policy, the insurer promises to provide insurance coverage in exchange for the insurance premium.
Benefits Payment Clause
This clause describes how benefits will be paid. Some policies reimburse based on the actual cost of your health care, some pay a fixed amount for each treatment or procedure, and still others arrange payment directly with the health-care providers.
Free Look
Many states require this provision to be included in all health insurance policies. The "free look" allows you to look over the policy for a specified trial (often 10 days) with the right to refuse the coverage. If you wish to cancel the policy during the trial period, you receive a full refund of any premiums you have paid.
Are There Different Types of Health Insurance Policies?
The two major types of private health insurance are individual insurance and group insurance. Group insurance can be further subdivided into employer-sponsored group health insurance and association group health insurance.
Individual Insurance
Individual health insurance is a type of policy that covers the medical expenses of only one person. Unlike group insurance, you purchase individual insurance directly from an insurance company or through an insurance agent. When you apply for individual insurance, you are evaluated in terms of how much risk you present to the insurance company. This is generally done through a series of medical questions or a physical exam. Your risk potential will determine whether you qualify for insurance and how much your insurance will cost.
Group Insurance
With group health insurance, a single policy covers the medical expenses of many different people (a group) instead of just one person. Because only one policy is issued for the entire group, the initial cost of establishing group coverage can be lower than the cost of issuing a separate policy to each person. Unlike individual insurance, where each person's risk potential is evaluated and used to determine insurability, all eligible people can be covered by a group policy regardless of age or physical condition.
The premium for group insurance is calculated based on characteristics of the group as a whole, such as average age and degree of occupational hazard.
Employer-Sponsored Group Insurance
Employer-sponsored insurance is a type of group health insurance made available to employees by their employer. Although the insurance premiums may be subsidized or even paid entirely by the employer, this is not always the case. Sometimes, the employer simply buys the policy, and covered employees are responsible for the entire cost.
Association Group Insurance
Association insurance is a type of group health insurance made available to members of a certain organization, such as a church, professional organization, or social group. Insurance premiums may be subsidized or even paid entirely by the association, but this is not always the case. The association may simply buy the policy, in which case covered members would be responsible for the entire cost.
What Should Your Health Insurance Policy Include?
Your health insurance policy should contain several common policy provisions. Basic coverage includes hospital, surgical, and physicians' expense. In addition, major medical coverage is necessary to avoid financial hardship in the event of a catastrophic accident or illness. These various types may be purchased separately, but you will generally get more complete coverage if they are combined in a single policy. Your health insurance policy will also include important information regarding your out-of-pocket costs (deductibles and co-payments). If your spouse or dependents are included in your health insurance policy, you will want to read the provisions regarding family coverage as well. Other important provisions include information on continuation of coverage, out-of-pocket maximums, and benefit ceilings.
Will Your Health Insurance Policy Cover Every Conceivable Illness?
It would be nearly impossible to find a health insurance policy that covers every illness or medical condition, although many states require that certain coverages be provided. Most health insurance policies specify certain types of injuries, illnesses, or procedures for which they provide a lower level of coverage. Certain illnesses, injuries, and procedures may not be covered at all.
Limitations are conditions or procedures covered under a policy but at a benefit level lower than the norm. Exclusions, by comparison, are conditions or procedures that are completely omitted from coverage. Riders are used to modify the standard policy to provide additional coverage or used to change the standard document at the request of the insurer or the insured.
Also, there are certain types of policies that cover only a limited, specific risk. These may be referred to as miscellaneous or limited policies. The most common of these are dread disease policies, hospital indemnity, and accident insurance. While these policies are far less expensive than comprehensive coverage, they only protect you against very specific risks. In some instances, limited policies may be used to supplement comprehensive health insurance coverage. They should never be used as a substitute.
Patient Protection and Affordable Care Act
The passage of the Patient Protection and Affordable Care Act (PPACA) in 2010 has impacted the healthcare delivery system in the United States, including private and group health insurance. A number of provisions and mandates relating to private health insurance take effect between 2010 and 2016. Some of these provisions include:
Policies may no longer exclude coverage for children based on pre-existing conditions

Dependent coverage must be extended to children up to age 26

Plans may no impose lifetime dollar limits on coverage benefits. (By 2014, plans are prohibited from placing annual dollar limits on coverage, and plan waiting periods cannot exceed 90 days)

Plans cannot rescind coverage except in cases of fraud

New plans are required to provide coverage for certain preventive services without cost-sharing and recommended immunizations

New plans must offer an essential health benefits package that provides a comprehensive set of services, and annual cost-sharing is limited to the Health Savings Account limits Some of these provisions and mandates are applicable to new plans only. Existing plans may not have to meet all of these requirements.
What Should You Do If You Lose Your Health Insurance Coverage?
Depending on the circumstances, you may be able to take advantage of the benefits provided by COBRA . The term "COBRA" is commonly used to refer to certain provisions of the Consolidated Omnibus Budget Reconciliation Act of 1986. This law provides an opportunity for employees and their dependents who have been covered by an employer-sponsored health insurance plan to continue coverage (at their own expense) under circumstances that would otherwise cause them to lose this benefit. COBRA can be an invaluable resource, particularly for those who find themselves without health insurance due to circumstances beyond their control (e.g., lay-off or reduction in working hours).
Tip: The American Recovery and Reinvestment Act of 2009 provides that, for involuntary terminations that occur on or after September 1, 2008 and before January 1, 2010, assistance-eligible individuals will only need to pay 35 percent of COBRA premiums for a period of up to nine months. The remaining 65 percent of COBRA premiums will be subsidized. The Department of Defense Appropriations Act, 2010 extends the subsidy to February 28, 2010. However, this premium subsidy may need to be repaid in some cases.
This material was prepared by Broadridge Investor Communication Solutions, Inc., and does not necessarily represent the views of The Retirement Group or FSC Financial Corp. This information should not be construed as investment advice. Neither the named Representatives nor Broker/Dealer gives tax or legal advice. All information is believed to be from reliable sources; however, we make no representation as to its completeness or accuracy. The publisher is not engaged in rendering legal, accounting or other professional services. If other expert assistance is needed, the reader is advised to engage the services of a competent professional. Please consult your Financial Advisor for further information or call 800-900-5867.
The Retirement Group is not affiliated with nor endorsed by fidelity.com, netbenefits.fidelity.com, hewitt.com, resources.hewitt.com, access.att.com, ING Retirement, AT&T, Qwest, Chevron, Hughes, Northrop Grumman, Raytheon, ExxonMobil, Glaxosmithkline, Merck, Pfizer, Verizon, Bank of America, Alcatel-Lucent or by your employer. We are an independent financial advisory group that focuses on transition planning and lump sum distribution. Please call our office at 800-900-5867 if you have additional questions or need help in the retirement planning process.
The Retirement Group is a Registered Investment Advisor not affiliated with FSC Securities and may be reached at www.theretirementgroup.com.
Tags: Financial Planning, Lump Sum, Pension, Retirement Planning