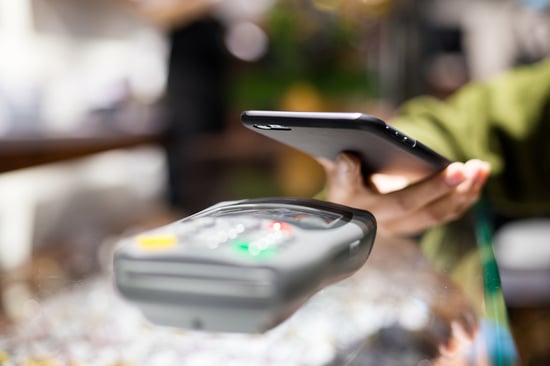 What Is It?
In order to make estimated tax payments, you must first project your estimated tax liability for the coming year. The following is a step-by-step procedure to follow.
Materials You Need for Figuring Your Estimated Tax
You should have the following materials available for calculating your estimated tax:
Your previous year's federal income tax return
IRS Publication 505, Tax Withholding and Estimated Tax, which includes a copy of the Estimated Tax Worksheet and other useful worksheets
The Form 1040-ES package, including the Estimated Tax Worksheet and payment vouchers
Calculate Your Projected Tax
In order to determine your projected tax, you need to arrive at four figures for the current tax year: your expected adjusted gross income, expected taxable income, expected taxes, and expected credits. These four figures enable you to determine your total expected tax for the current year.
Calculate Your Expected Adjusted Gross Income
Expected adjusted gross income equals expected total income minus expected adjustments to income. Your total expected income is all the income you expect to receive during the year, even income subject to withholding. The only exception is tax-exempt income. When calculating your expected adjustments to income, you can use the adjustments on your previous year's income tax return as a guide. IRS Publication 505 includes a short worksheet you can use to estimate your adjustment for anticipated self-employment tax.
Calculate Your Expected Taxable Income
Expected taxable income equals expected adjusted gross income minus expected deductions. You subtract your expected deductions from the expected adjusted gross income figure you previously calculated. The deductions are either your itemized deductions from Schedule A or the standard deductions. Consult Publication 505 for details.
Calculate Your Expected Taxes and Credits
There are several steps to this calculation, only some of which may apply to you. The following is a brief summary:
Calculate your expected income tax for the year, including tax on net capital gains.
Add your expected taxes from Form 6251, Alternative Minimum Tax — Individuals; Form 8814, Parents' Election to Report Child's Interest and Dividends; and Form 4972, Tax on Lump-Sum Distributions
Subtract your expected credits, including any allowable child tax credit, American Opportunity tax credit, and Lifetime Learning credit
Add your expected self-employment tax and other expected taxes, including taxes on early IRA distributions and certain taxable distributions from Coverdell education savings accounts; household employment taxes; and certain write-in amounts from the "other taxes" line on Form 1040
Subtract your expected refundable credits, including the earned income tax credit
Caution: Starting in 2013, a 0.9 percent additional Medicare tax applies to your combined Medicare wages and self-employment income that exceeds $200,000 (single individuals; the amount is $250,000 for married individuals filing jointly, $125,000 for married individuals filing separately, and $200,000 for individuals filing as head of household). Individuals with modified adjusted gross incomes (MAGIs) exceeding these dollar thresholds may also be subject to a 3.8 percent net investment tax on net investment income (or, if less, the excess of MAGI over the associated dollar threshold).
Figure the Amount of Taxes You Must Pay Through Withholding and Estimated Tax
You must pay through withholding and estimated tax payments the smaller of the following:
90 percent of your total expected tax for the year
100 percent of the total tax shown on last year's return (with the requirement that last year's return covered all 12 months)
Caution: If your adjusted gross income (AGI) for the prior year was more than $150,000 ($75,000 if you are married filing separate returns), substitute 110 percent for 100 percent above.
Caution: If at least two-thirds of your gross income for last year or the current year is from farming or fishing, substitute 66 2/3 percent for 100 percent above.
Project Total Estimated Tax Payments for the Year
Next, calculate your total estimated tax payments for this year by subtracting your expected withholding from your required tax payment (both withholding and estimated tax). If the result is less than $1,000, you won't need to make any estimated tax payments.
This material was prepared by Broadridge Investor Communication Solutions, Inc., and does not necessarily represent the views of The Retirement Group or FSC Financial Corp. This information should not be construed as investment advice. Neither the named Representatives nor Broker/Dealer gives tax or legal advice. All information is believed to be from reliable sources; however, we make no representation as to its completeness or accuracy. The publisher is not engaged in rendering legal, accounting or other professional services. If other expert assistance is needed, the reader is advised to engage the services of a competent professional. Please consult your Financial Advisor for further information or call 800-900-5867.
The Retirement Group is not affiliated with nor endorsed by fidelity.com, netbenefits.fidelity.com, hewitt.com, resources.hewitt.com, access.att.com, ING Retirement, AT&T, Qwest, Chevron, Hughes, Northrop Grumman, Raytheon, ExxonMobil, Glaxosmithkline, Merck, Pfizer, Verizon, Bank of America, Alcatel-Lucent or by your employer. We are an independent financial advisory group that focuses on transition planning and lump sum distribution. Please call our office at 800-900-5867 if you have additional questions or need help in the retirement planning process.
The Retirement Group is a Registered Investment Advisor not affiliated with FSC Securities and may be reached at www.theretirementgroup.com.
Tags: Financial Planning, Lump Sum, Pension, Retirement Planning