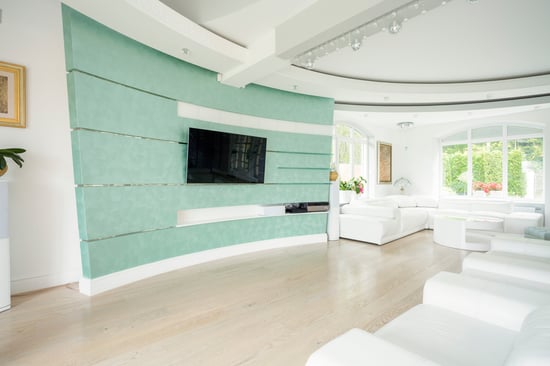 What Is It?
We all share a common interest in protecting our property and guarding against financial loss. Moreover, most of us have a natural aversion to the kind of risk that comes with leaving ourselves and our property exposed. This combination of factors creates a market for various types of property and casualty and liability insurance that minimize the risk of loss.
Property/casualty/liability is a general term for insurance that may serve either or both of these basic purposes: (1) it covers you for loss of, or damage to, your personal property caused by one or more insured perils, and (2) it covers you when your negligent acts or omissions damage or destroy another party's property, or cause bodily injury to another party. In effect, when you purchase policies that fall under the umbrella of property and casualty and liability insurance, you may have peace of mind as well as financial protection. While the broad category of property/casualty/liability encompasses numerous lines of insurance available to you, it can be broken down into the most common types of policies.
Homeowners Insurance
If you are like many Americans, you're most valuable and functional piece of property is your home, whether it be a single-family house, an apartment, or a condominium. It only makes sense that you want to protect your most prized possession, and its contents and inhabitants, from loss or damage. You can easily achieve the protection you desire through one of the most widely used kinds of insurance: homeowners insurance. A typical homeowners policy covers both individuals and property. That is, the policy provides coverage against your property being destroyed or damaged by various perils, as well as coverage for the liability exposure of yourself and other residents of your household. The perils against which most of us want to protect our homes and other property include theft, vandalism, floods, and earthquakes, among others. You may be able to obtain all the coverage you desire under a single comprehensive policy, or you may have to purchase multiple separate policies.
The most important considerations when evaluating and comparing homeowners policies are the cost of each policy, the range of coverage offered (in terms of what perils as well as what types of property are covered), and the coverage limit(s) (the amount(s) your insurance company will pay in claims).
Personal Liability Insurance
In terms of liability exposure, many homeowners policies will cover you when another party suffers harm at the hands of yourself, a family member, or a pet while on your property. However, some do not, and many do not provide the range of liability coverage you might want, in which case you would need to take out separate personal liability insurance .
Personal liability insurance provides coverage in the event that someone has a claim against you because of bodily injury and/or property damage he or she suffered as a result of your acts or negligence. Besides yourself, a personal liability policy may also cover your spouse, other relatives, pets, and any persons under age 21 in your care. The most comprehensive policies will provide coverage for the injured person's medical expenses as well as any property damage up to certain amounts (sometimes regardless of who is legally liable) for a wide range of causes. Moreover, most will cover you whether the incident and/or negligence occurs on or off your property. However, there are various policy types with different costs, provisions, and terms of coverage, and coverage limitations. As with homeowners insurance, you need to do the work of evaluating and comparing personal liability policies in order to get the best value for your money.
Automobile Insurance
After your home, your automobile may be your most valuable piece of property. It also may be your second most important. This is because most of us rely heavily on our cars to get us from one place to another as we go about our daily lives. The demands of work and family, among other things, force many of us to create busy schedules, and we take it for granted that the car will always be there when we need it. However, with more and more cars on the road and with people driving more frequently, the risk of bodily injury or property damage (usually to a car) while driving is greater than the risk of anything happening to your home.
For this reason, automobile insurance is probably at least as essential to have as homeowners insurance. Aside from the fact that most states require drivers to have auto insurance, it's a matter of common sense. Every time you get behind the wheel of a car, there is a chance that an accident will occur. Auto insurance provides coverage if you (or someone else driving your car) are held legally liable for bodily injury or property damage. The bodily injury may be suffered by you or by another person involved in the accident, and the damage may be to your car or someone else's. When evaluating and comparing auto insurance policies, you should weigh the cost of each policy against the coverage it provides. Specific considerations will include, among other things, the amounts of liability coverage, medical payment coverage, and physical damage coverage.
This material was prepared by Broadridge Investor Communication Solutions, Inc., and does not necessarily represent the views of The Retirement Group or FSC Financial Corp. This information should not be construed as investment advice. Neither the named Representatives nor Broker/Dealer gives tax or legal advice. All information is believed to be from reliable sources; however, we make no representation as to its completeness or accuracy. The publisher is not engaged in rendering legal, accounting or other professional services. If other expert assistance is needed, the reader is advised to engage the services of a competent professional. Please consult your Financial Advisor for further information or call 800-900-5867.
The Retirement Group is not affiliated with nor endorsed by fidelity.com, netbenefits.fidelity.com, hewitt.com, resources.hewitt.com, access.att.com, ING Retirement, AT&T, Qwest, Chevron, Hughes, Northrop Grumman, Raytheon, ExxonMobil, Glaxosmithkline, Merck, Pfizer, Verizon, Bank of America, Alcatel-Lucent or by your employer. We are an independent financial advisory group that focuses on transition planning and lump sum distribution. Please call our office at 800-900-5867 if you have additional questions or need help in the retirement planning process.
The Retirement Group is a Registered Investment Advisor not affiliated with FSC Securities and may be reached at www.theretirementgroup.com.
Tags: Financial Planning, Lump Sum, Pension, Retirement Planning