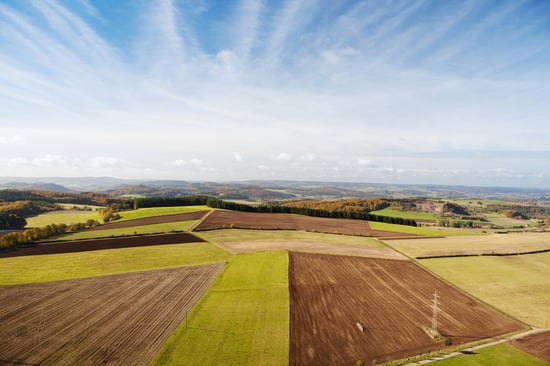 What Is It?
What Is Meant By The Phrase "Purchase of Exempt Assets?"
To qualify for Medicaid, both your income and the value of your other assets must fall below certain limits, which vary from state to state. In determining your eligibility for Medicaid, a state may add up only your countable resources; it cannot consider income and assets that are exempt under the law. Briefly, countable assets may be defined as anything valuable you own that is not exempt by your state's law or otherwise made inaccessible to you. Consequently, it has become standard practice for a Medicaid applicant to use countable resources to purchase exempt assets.
Which Assets Are Exempt?
Exempt assets are those that do not affect your eligibility for Medicaid. (In Medicaid lingo, exempt assets are not countable.) Under federal guidelines, each state composes a list of exempt assets, which include the following:
Equity in your principal home up to your state's exempt asset limit (all equity is exempt if you, your spouse, or your minor, disabled, or blind child resides there)
Household furnishings, jewelry, and personal effects (though some states limit these items)
Burial plots for the Medicaid applicant and immediate members of family
Prepaid, noncancelable burial contracts
One automobile (for use by you and your family)
Term life insurance policies
Cash value of life insurance policies, provided the face value does not exceed $1,500
Example(s): If Medicaid applicant George and his wife, Martha, own a principal home worth $400,000, one car, and a term life insurance policy of $300,000, then none of these assets will affect George's eligibility for Medicaid--they are all exempt.
How Is This Strategy Useful In Medicaid Planning?
By spending countable assets (such as cash) on exempt assets (like a car), you are decreasing the level of your countable assets, which increases your chances of qualifying for Medicaid. At the same time, you are improving the quality of life for your at-home spouse. He or she can enjoy a new car, a paid-off mortgage on the principal home, or a new roof on the house. Clearly, however, this strategy is most useful if you have a spouse or other eligible family member residing in your family home.
What, Specifically, Should You Purchase?
Basically, you should review your state's list of exempt assets and purchase any items you find useful. Moreover, you should pay off your debts. Remember, a transfer of assets is not prohibited if you are getting something of equal fair market value in return for the assets you have transferred. You may wish to consider spending your countable assets in the following manner:
Buy a Home
Since your principal residence is an exempt asset while you live there or if you intend to return there, or if you're married and your spouse resides there, you should consider purchasing a house or a condominium if you presently rent. It makes no difference whether the house costs $45,000 or $245,000. You'll want to make sure that title to the house stands in the name of the healthy spouse. This is not the best asset for everyone, however. For instance, home ownership (with all of its accompanying repairs and upkeep) may be impractical for an elderly spouse whose partner is in a nursing home. Also, it may or may not be the right move if you are single.
Make Home Improvements and Repairs
You can use countable assets to improve your exempt home in a number of ways, including constructing an addition, repairing the driveway, replacing the roof, buying a new furnace, or adding handicap ramps.
Example(s): Assume Nicholas and Sandra are an elderly married couple with joint assets of $140,000, plus a house. When Nicholas enters a nursing home, the state determines that Sandra can keep the house (since it is exempt and she resides there) as well as one-half of the remaining assets (or $70,000). Because Nicholas owns $70,000 worth of countable assets, however, he will not qualify for Medicaid until he has "spent down" this money to $2,000, which is the threshold amount of assets his state allows for Medicaid applicants.
Example(s): Instead of using his $70,000 to pay nursing home bills, Nicholas can give an amount to his wife up to the limit of their state's maximum community spouse resource allowance and then he can use the remainder to add aluminum siding to the family house, add insulation, renovate the kitchen, add handicap ramps, and tend to the landscaping. When the money is spent, he can apply for Medicaid. Thus, money that would have been consumed by nursing home bills can, instead, be sheltered in the house.
Pay Off Your Debts
Paying off your debts does not violate the transfer of assets rule because you receive something of fair value (i.e., forgiveness of a legal debt) in exchange for the payment. Therefore, you can use your countable assets to pay off your mortgage, your automobile loan, your credit card, and other debts. This is a wise move, because the Medicaid authorities will not net or subtract your debts from your assets when they determine the value of your countable assets.
Purchase a Car and Household Goods
Household furnishings, personal effects, and one automobile are exempt assets. Therefore, you should consider using your countable assets to buy a new car, a new refrigerator, a new stove, or like items. (Note, however, that some states impose a limit on the value of a car that may be considered exempt.) Be careful not to buy outrageous items, however, like a $20,000 oriental rug or a $50,000 diamond ring. The state will view such purchases with suspicion and may reclassify them as disqualifying transfers.
Prepay Burial and Funeral Costs
Burial and funeral expenses are inevitable (and expensive), so you may wish to consider prepaying these items with your countable resources. Federal regulations allow a burial space (and gravestone or marker) to be purchased for the Medicaid applicant and the members of his or her immediate family. Additionally, some states allow you to enter into a prepaid, noncancelable burial contract (including funeral service) with a specific funeral home. Of these states, some impose a limit on the amount of money that can be set aside for this purpose, while other states allow a prepaid funeral contract in any amount to be exempted.
Several states also permit the Medicaid applicant (and spouse, if any) to set aside up to a specified amount in a bank account expressly reserved for funeral, burial, and related expenses which are not covered by a prepaid funeral contract.
When Can It Be Used?
You Want To Preserve Otherwise Countable Assets and You Anticipate the Need for Long-Term Care
There are really no prerequisites that must be met. Purchase of exempt assets is a very useful strategy to help you qualify for Medicaid and/or to provide a higher standard of living for the at-home spouse.
Strengths
Helps Medicaid Applicant Qualify for Medicaid
In determining your eligibility for Medicaid, a state can consider only your countable resources; it cannot consider assets that are exempt under the law. Usually, your countable resources must be spent down to the threshold level set by your state before you can qualify for Medicaid. You can qualify for Medicaid much more quickly by spending your countable resources on exempt assets.
Potentially Preserves Assets for Your Loved Ones
Under normal circumstances, your excess countable resources would be consumed by the nursing home to pay for your medical care. Purchasing exempt assets with countable resources, however, serves to potentially preserve assets and improve the quality of life for your spouse (if any).
Avoids Medicaid Ineligibility Period
Often, transferring your countable assets in order to qualify for Medicaid subjects you to various penalties, including a period of ineligibility before you can collect Medicaid benefits (the state has the right to look back at your finances for a period of 60 months to see if any transfers were made for less than fair market value that might affect your eligibility for Medicaid). A purchase of exempt assets, however, is an exception to this rule. By law, each state must allow you to spend your money on certain specified exempt assets; there can be no penalty imposed.
Tradeoffs
Strategy Not Quite As Useful If You Have Limited Means
If you have substantial resources, you can benefit greatly by purchasing a house, replacing a roof, adding vinyl siding, or buying a furnace. On the other hand, if you're very elderly, rent an apartment, no longer drive a car, and don't have much in the way of excess resources, a purchase of exempt assets may not be as beneficial.
Strategy Not Quite as Useful If You're Single
Assume you're single, have just become institutionalized in a nursing home, have $50,000 worth of excess countable resources, and wish to apply for Medicaid. Your house is not considered an exempt asset, since you no longer reside there and you have no spouse (or minor, disabled, or blind child; a sibling with an equity interest in the home who has been residing there at least one year before your institutionalization; or a child who has been living in the home with you for least two years and who provided care to you that allowed you to reside in the home) living there. Chances are, you are no longer able to drive, so you have no need for a car. What's left? Well, you can prepay your funeral and burial costs and perhaps buy a few personal effects. It's easy to see that single people do not benefit quite as much from the strategy of purchasing exempt assets as do married couples.
How to Do It
If you are interested in using your countable resources to purchase exempt assets, there are a couple of steps you should follow:
Gather Your Medicaid Eligibility Information Before Visiting an Attorney
Prepare a list of all your assets (and those of your spouse), indicating how title is held, the tax basis, and how much you paid for the asset.
Prepare a list of your (and spouse's) income from all sources.
Indicate whether your resources are, for Medicaid purposes, exempt, not exempt, or inaccessible.
Prepare a list of all assets transferred within the last five years, whether by way of gift, trust, or otherwise. Indicate date of transfer, transferee, purpose, and consideration (what you received in return).
If you are considering purchasing a funeral contract, burial plot, or headstone, obtain information on the choices and costs of these items.
Consult a Medicaid Attorney
In recent years, the Medicaid laws have undergone a number of changes. Indeed, because certain planning vehicles have been eliminated and most rules tightened, it is reasonable to expect that further changes will occur in the years ahead. It is vital, therefore, to consult with an attorney experienced with Medicaid planning.
An attorney will advise you of your options, make recommendations, and ensure that you spend your countable assets in the most advantageous manner.
Tax Considerations
Income Tax
Essentially, there are no tax ramifications regarding your purchase of most exempt assets, such as prepaid burial plots, household furnishings, or personal effects. The expenses of purchasing these items are not deductible. However, itemized deduction issues may arise upon the purchase of a new house.
Questions & Answers
You're A Widow Who Has Just Entered a Nursing Home. You Are No Longer Able to Drive A Car And Don't Own A House--You Had Been Renting For Years. The Problem Is, You Must Spend Down $15,000 Before You Can Qualify For Medicaid. You Don't Want The Nursing Home to Get That Money. Is There Any Way You Can Help Your Daughter With It?
Yes. You can start by prepaying for your funeral and burial. That could use up about $4,500 or more. Next, you can prepay her funeral and burial. Finally, you may wish to buy a car for your daughter (to make it easier for her to visit you). Remember, exempt assets include burial plots for you and your family members and one automobile that can be used by you or by the members of your immediate family.
You Live In A Nursing Home and Have Just Applied For Medicaid. You Know That Your House Would Be Exempt If You Resided There or If Your Spouse (or Minor, Disabled, or Blind Child) Lived There. Unfortunately, You Are A Widower, And Your Children Are Adults Who Live In Homes of Their Own. What Will Happen to Your House?
If you're a Medicaid recipient and have become a permanent resident of a nursing home, federal law allows a lien to be placed on your home. When you die, the state can seek reimbursement to recover Medicaid benefits paid on your behalf. State practice does vary, however, so check the laws of your state.
This material was prepared by Broadridge Investor Communication Solutions, Inc., and does not necessarily represent the views of The Retirement Group or FSC Financial Corp. This information should not be construed as investment advice. Neither the named Representatives nor Broker/Dealer gives tax or legal advice. All information is believed to be from reliable sources; however, we make no representation as to its completeness or accuracy. The publisher is not engaged in rendering legal, accounting or other professional services. If other expert assistance is needed, the reader is advised to engage the services of a competent professional. Please consult your Financial Advisor for further information or call 800-900-5867.
The Retirement Group is not affiliated with nor endorsed by fidelity.com, netbenefits.fidelity.com, hewitt.com, resources.hewitt.com, access.att.com, ING Retirement, AT&T, Qwest, Chevron, Hughes, Northrop Grumman, Raytheon, ExxonMobil, Glaxosmithkline, Merck, Pfizer, Verizon, Bank of America, Alcatel-Lucent or by your employer. We are an independent financial advisory group that focuses on transition planning and lump sum distribution. Please call our office at 800-900-5867 if you have additional questions or need help in the retirement planning process.
The Retirement Group is a Registered Investment Advisor not affiliated with FSC Securities and may be reached at www.theretirementgroup.com.
Tags: Financial Planning, Lump Sum, Pension, Retirement Planning