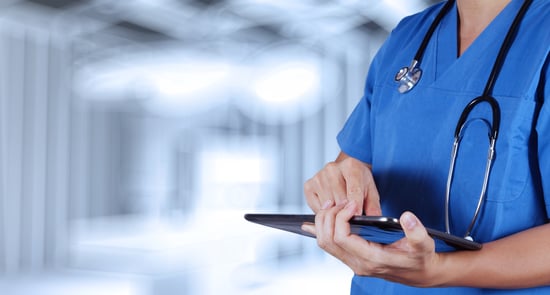 What Is A Qualified Medicare Beneficiary (QMB) Program?
If you are entitled to Medicare Part A coverage, and have limited income and resources, you may be eligible for the QMB program. If you are eligible, your state's Medicaid program may pay for your Medicare Part B premium, Part A and Part B deductibles, and coinsurance requirements.
Eligibility Requirements for QMB
Although the rules may vary from state to state, in general, you must meet the following requirements in order to be eligible for the QMB program:
You must be entitled to Medicare Part A.
Your income must be at or below the national poverty level (income limits generally change annually).
Excluding certain exempt property, you may not have resources that exceed a certain value (resource limits generally change annually). Some things, such as your home, one car, and certain other personal items, usually do not count as resources.
What Does The QMB Program Cover?
The QMB program covers the cost of Medicare premiums, deductibles and coinsurance that Medicare beneficiaries usually pay. It means that your state covers these Medicare costs for you, and you have to pay only for anything that Medicare normally does not cover. QMB does not supplement your Medicare coverage but instead ensures that you will not be precluded from coverage because you cannot afford to pay the costs associated with Medicare.
Tip: Some states require you to pay a small co-payment when you see a doctor.
Related Programs: The Specified Low-Income Medicare Beneficiary and the Qualifying Individual Program
The Specified Low-Income Medicare Beneficiary Program
If your income is too high to qualify for QMB but is not more than 20 percent above the federal income poverty level, you may receive Specified Low-Income Medicare Beneficiary (SLMB) coverage, which pays for your Medicare Part B monthly premium only. You will, however, pay for Medicare deductibles, coinsurance, and any care not covered by Medicare. The eligibility requirements are the same as those under the QMB program except that your income cannot exceed the national poverty level by more than 20 percent.
The Qualifying Individual Program
If your income is too high for help under SLMB, you may qualify under the Qualifying Individual (QI) program. If your income is more than 20 percent but no more than 35 percent above the national poverty level, your state may pay your Medicare Part B premium.
Caution: The QI program must be applied for each year because assistance is provided from a limited pool of funds on a first-come, first-served basis. Individuals who received the benefit in the last month of the previous year will be given priority.
Tip: Another program called the Qualified Disabled and Working Individual Program pays the Medicare Part A premiums only for disabled individuals in work incentive programs.
Applying For the Programs
If you have Medicare Part A and think you qualify for assistance, you must apply for Medicaid through a state, county, or local medical assistance office. If you aren't receiving Medicare Part A but you believe you qualify, contact the Social Security Administration.
This material was prepared by Broadridge Investor Communication Solutions, Inc., and does not necessarily represent the views of The Retirement Group or FSC Financial Corp. This information should not be construed as investment advice. Neither the named Representatives nor Broker/Dealer gives tax or legal advice. All information is believed to be from reliable sources; however, we make no representation as to its completeness or accuracy. The publisher is not engaged in rendering legal, accounting or other professional services. If other expert assistance is needed, the reader is advised to engage the services of a competent professional. Please consult your Financial Advisor for further information or call 800-900-5867.
The Retirement Group is not affiliated with nor endorsed by fidelity.com, netbenefits.fidelity.com, hewitt.com, resources.hewitt.com, access.att.com, ING Retirement, AT&T, Qwest, Chevron, Hughes, Northrop Grumman, Raytheon, ExxonMobil, Glaxosmithkline, Merck, Pfizer, Verizon, Bank of America, Alcatel-Lucent or by your employer. We are an independent financial advisory group that specializes in transition planning and lump sum distribution. Please call our office at 800-900-5867 if you have additional questions or need help in the retirement planning process.
The Retirement Group is a Registered Investment Advisor not affiliated with FSC Securities and may be reached at www.theretirementgroup.com.
Tags: Financial Planning, Lump Sum, Pension, Retirement Planning