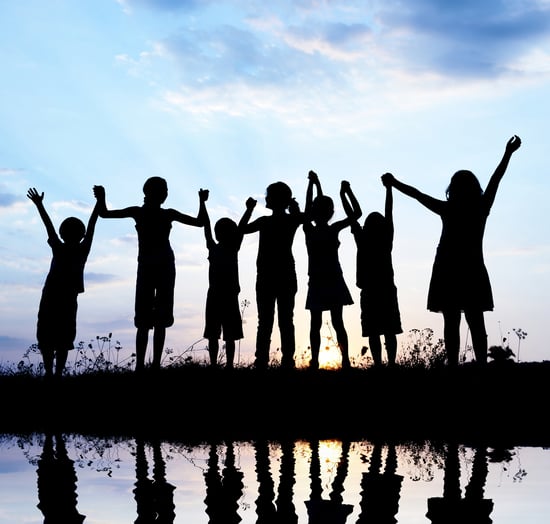 One of the greatest legacies any parent can give a child is a framework for living an enduring healthy lifestyle.
It is hard to underestimate the power parents have on their children's development, which is why parenting is such a profound responsibility.
The attitudes and habits formed in childhood can determine your child's health in his or her adult years. Here are some ideas for parents who are looking to raise healthy children that grow up to be healthy adults.
Start Early: Good eating, sleeping, and exercise habits should begin early in childhood. It'll save you (and your adult child) from the difficulties of breaking bad habits later on.
Be Family-Centric: Make healthy living a family affair. Consider the impact even small actions can have. Did you know that kids who eat more frequently with their families tend to choose healthy foods like fruits and vegetables over soft drinks and fast food? Likewise, kids who eat more often with their families generally continue their healthy habits into adulthood.¹
Plan for Healthy Meals and Snacks: Modern lives are busy, but try to plan ahead by stocking healthy foods and snacks in the house. You may even want to cook a few meals during the weekend for the week ahead. If you're looking to improve dieting behaviors, be sure to move slowly with these changes. The less the kids notice, the more effective the transition will likely be. Expose your child to different foods by pairing them with foods he or she already likes.
Be Active: It may be harder than ever to tear children away from the phone, computer, and TV, but it's crucial that children engage in active play. It doesn't have to be an organized event. Challenge your child to a push-up contest, or offer to play goalie so he or she can practice soccer kicks. Connect physical activity to a positive experience.
Be a Role Model: Lessons are difficult to teach if the teacher is not practicing what he or she preaches. Be sure to lead by example.
This material was prepared by Broadridge Investor Communication Solutions, Inc., and does not necessarily represent the views of The Retirement Group or FSC Financial Corp. This information should not be construed as investment advice. Neither the named Representatives nor Broker/Dealer gives tax or legal advice. All information is believed to be from reliable sources; however, we make no representation as to its completeness or accuracy. The publisher is not engaged in rendering legal, accounting or other professional services. If other expert assistance is needed, the reader is advised to engage the services of a competent professional. Please consult your Financial Advisor for further information or call 800-900-5867.
The Retirement Group is not affiliated with nor endorsed by fidelity.com, netbenefits.fidelity.com, hewitt.com, resources.hewitt.com, access.att.com, ING Retirement, AT&T, Qwest, Chevron, Hughes, Northrop Grumman, Raytheon, ExxonMobil, Glaxosmithkline, Merck, Pfizer, Verizon, Bank of America, Alcatel-Lucent or by your employer. We are an independent financial advisory group that specializes in transition planning and lump sum distribution. Please call our office at 800-900-5867 if you have additional questions or need help in the retirement planning process.
The Retirement Group is a Registered Investment Advisor not affiliated with FSC securities and may be reached at www.theretirementgroup.com.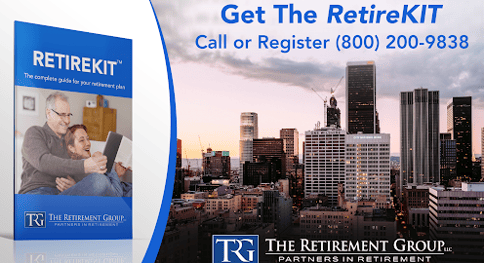 Tags: Financial Planning, Lump Sum, Pension