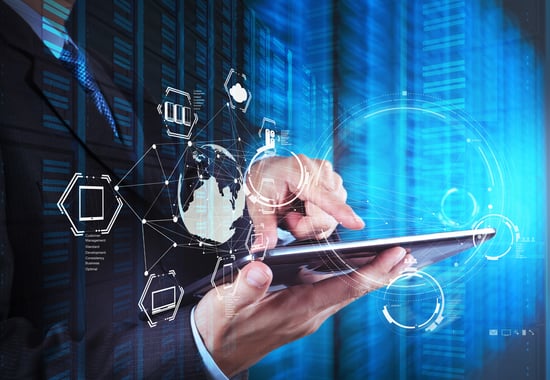 What Are Ratings Services?
Ratings services are independent organizations that evaluate investments and credit risks for investors. These companies do extensive research into various factors, such as past performance, risk, and growth potential. They do not own or manage investments themselves. They can, however, help you make informed decisions about where to invest, especially when you don't have the time or expertise to do the necessary investment research yourself. If, for example, you're thinking about investing in a mutual fund that's been around for a while, you can consult one or more ratings services to learn how the fund has performed compared with similar funds over a given period of time. You can obtain ratings from your broker or financial planner, newspapers, newsletters, financial magazines, and the ratings services themselves.
Ratings are based on a combination of criteria, which will vary from one service to the next. Services use various methods and emphasize different factors to arrive at their ratings, so you may want to consult several, rather than relying on just one. For example, some services use the "absolute" or "total return" method to rate mutual funds, while others use a risk-adjusted return method that tends to favor conservative funds over aggressive ones. Services may base their investment ratings on different time frames. Some evaluate performance based on a 3-year period, whereas others might look at a 5- or 10-year period. Even ratings services that use similar criteria and ratings systems may rate the same investment very differently, and all ratings are subject to change. Regardless of a credit rating, all investing involves risk, including the potential loss of principal.
Tip: Though ratings services are independent entities, issuers of securities pay the ratings services to have their securities rated. In the wake of the financial crisis of 2008, when bond-ratings services came under fire for being too lenient in their scrutiny of mortgage-backed assets, the Dodd-Frank Wall Street Reform and Consumer Protection Act of 2010 mandated enhanced oversight of bond-ratings services by the Securities and Exchange Commission to try to ensure that ratings are both impartial and take into account all the necessary information.
Some of the leading ratings services are briefly described below.
Standard & Poor's
Standard & Poor's is one of the best-known and most widely respected investment ratings services. It provides ratings, market coverage, and comprehensive information on a range of investments, including stocks, bonds, options, futures, commodities, and foreign currency. Its information comes from over 125 exchanges and sources worldwide. Standard & Poor's uses debt rating symbols of AAA, AA, A, and BBB. Its common stock rating symbols are A+ through C (D is also used to identify a reorganization).
Moody's
Moody's is another leader in the investment ratings services industry. In the 1970s, Moody's began the practice of charging for the service of rating investments in an increasingly complex financial world. It uses committees to perform first-time ratings of investments and to monitor existing ratings. It rates bonds and other debt securities using the Aaa through C symbols that have become an industry standard. The ratings are based on a combination of credit risk factors.
Morningstar
Morningstar provides investors with ratings and information on mutual funds, stocks, and various insurance products. The company was founded in 1984. Its rating system, which uses a 1- to 5-star system, is based not only on hard data obtained directly from corporations, fund companies, and insurance companies but on analysts' views of what that data means. Such facts provide insight into the performance history, risk factor, and growth potential--among other things--of each investment.
Lipper
Lipper, a subsidiary of financial information giant Thomson Reuters, also provides fund data, analysis and rankings of mutual funds. The Lipper rating system ranks a fund according to how its performance compared to that of similar funds; for example, a large-cap growth stock fund might be ranked 24 out of a universe of all growth stock funds. The organization also designates Lipper Leaders based on how a fund performs in terms of total return, consistency of returns, capital preservation, tax efficiency, and investing expenses.
Caution: In addition to reading such reports, before investing in a mutual fund, you should obtain and read a copy of the fund's prospectus (available from the fund), which outlines its investment objectives, risks, expenses, and charges. Carefully consider the information before investing.
Fitch (Formerly Duff & Phelps Credit Rating Company)
Fitch measures the credit quality of stocks, bonds, CDs, municipal securities, and other investments around the world. It also rates insurance companies' ability to pay claims, a service it provides to 80 percent of the 100 largest life insurance companies in the United States. The firm maintains an up-to-the-minute watch that alerts clients around the world to changes in its existing ratings.
Value Line
Value Line rates investments, primarily stocks and mutual funds, and produces investment-related publications. It's Value Line Investment Survey is one of the best-known stock rating publications in the United States, while it's Value Line Mutual Fund Survey competes strongly with Morningstar's mutual fund report. The corporation also maintains an extensive database that provides historical financial data on thousands of U.S. and international stocks.
This material was prepared by Broadridge Investor Communication Solutions, Inc., and does not necessarily represent the views of The Retirement Group or FSC Financial Corp. This information should not be construed as investment advice. Neither the named Representatives nor Broker/Dealer gives tax or legal advice. All information is believed to be from reliable sources; however, we make no representation as to its completeness or accuracy. The publisher is not engaged in rendering legal, accounting or other professional services. If other expert assistance is needed, the reader is advised to engage the services of a competent professional. Please consult your Financial Advisor for further information or call 800-900-5867.
The Retirement Group is not affiliated with nor endorsed by fidelity.com, netbenefits.fidelity.com, hewitt.com, resources.hewitt.com, access.att.com, ING Retirement, AT&T, Qwest, Chevron, Hughes, Northrop Grumman, Raytheon, ExxonMobil, Glaxosmithkline, Merck, Pfizer, Verizon, Bank of America, Alcatel-Lucent or by your employer. We are an independent financial advisory group that specializes in transition planning and lump sum distribution. Please call our office at 800-900-5867 if you have additional questions or need help in the retirement planning process.
The Retirement Group is a Registered Investment Advisor not affiliated with FSC Securities and may be reached at www.theretirementgroup.com.
Tags: Financial Planning, Lump Sum, Pension, Retirement Planning