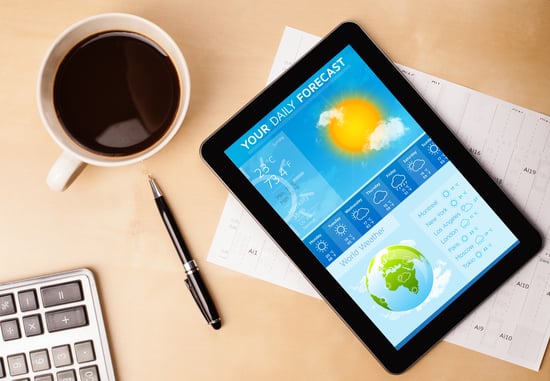 What is It?
Mortgage refinancing generally refers to the process of taking out a new home mortgage loan and using some or all of the proceeds to pay off an existing mortgage (or mortgages) on the property.
No-cash-out refinancing occurs when the amount of your new loan doesn't exceed your current mortgage debt (plus points and closing costs). With this type of refinancing, you may be able to borrow as much as 95 percent of your home's appraised value.
A cash-out refinancing occurs when you borrow more than you owe on your existing mortgage, allowing you to use the excess cash in any way you see fit (e.g., remodeling project, pay off high-interest debt). In this case, you are generally limited to borrowing no more than 75 to 80 percent of the appraised value of your property.
Why Refinance?
You've heard about the record-low interest rates. Now you're wondering whether you should throw your hat into the ring and refinance. Here are a few reasons why you may choose to do so:
You may want to lower your monthly mortgage payment by refinancing to a lower interest rate
You may be interested in refinancing to a lesser loan term (e.g., from a 30-year mortgage to a 15-year mortgage), allowing you to own your home free and clear in less time
You may be looking to do a cash-out refinancing or tap into your home equity in order to access some extra cash for home improvements, pay for college, or consolidate debt
You may want to refinance your adjustable rate mortgage (ARM) to a fixed rate mortgage or a new ARM with better terms
Tip: If you are refinancing because you want to tap into your home equity, you may want to consider other options, such as obtaining a home equity loan or opening a home equity line of credit.
When Should You Refinance?
An old rule of thumb said that you shouldn't refinance unless interest rates are at least 2 percent lower than the interest rate on your current mortgage. However, even a 1 to 1.5 percent differential may be worthwhile to some homeowners.
Actually, a number of factors enter into the decision of when to refinance. The length of time you plan to stay in your current home, the costs associated with getting the new loan, and the amount of equity you have in your home must all be considered.
Ultimately, it makes sense to refinance if you're certain that you'll be able to recoup the cost of refinancing during the time you own the home. So, it's important to do the math ahead of time and calculate your break-even point (the point at which you'll begin to save money after paying fees or closing costs). It is often considered ideal if you can recover your refinancing costs within one year or less.
Example(s): Assume that by refinancing to a lower interest rate, you'll save $75 per month on your mortgage payment. Your refinancing cost is $3,600. You'll be able to recover that cost in four years ($3,600 divided by $75). So, in order for refinancing to be worthwhile, you'll need to stay in your home for at least four years. If you sell your home before that time, you really won't be saving any money.
Caution: If your break-even point is many years away, it may not be in your best interest to refinance.
Tip: Many lenders will calculate your break-even point to help you decide whether refinancing is right for you.
You'll first want to check with your current lender to find out what types of rates it offers for refinancing. Because you're a customer, your lender already has much of the necessary information for a refinance (e.g., your personal information, information on your current property). As a result, some of the typical fees associated with refinancing may be lower or may not apply.
However, a good interest rate and low fees aren't the only factors to consider. You'll also want to make sure you are satisfied with your current mortgage lender (e.g., customer service, consumer-friendly website) before you sign another loan with that lender.
If your lender isn't offering competitive interest rates or if you're not satisfied with how it has serviced your original loan, shop around among various lenders to make sure you're getting the best rate possible. In addition, you'll want to inquire about the types of fees each lender charges to refinance. Start out by searching the Internet. Many websites specialize in listing mortgage companies that offer the best rates.
In effect, you're applying for another mortgage when you refinance. You'll have to fill out an application, provide the required documentation, and pay the required fees. You may also want to sit down with an attorney and have him or her review the final paperwork.
Sometimes, it can take up to two months for a refinance to be finalized. So, once you've found a lender, you may want to consider locking in a rate. While you may have to pay a fee to lock in a rate (and the longer the lock-in period, the higher the fee), some lenders may provide this service at no additional charge.
What Will It Cost to Refinance?
Refinancing can often save you money over the life of your mortgage loan. However, this savings comes at a price. Typically, you'll need to pay an assortment of up-front fees, including points and closing costs. Some lenders often advertise "no points, no closing costs" refinancing deals, which roll the costs into your overall loan balance or charge a higher interest rate. Some typical closing costs include:
Application fee
Appraisal fee
Credit report fee
Attorney/legal fees
Loan origination fee
Survey costs
Taxes
Title search
Title insurance
Are There Any Tax Advantages With Refinancing?
If you pay points when you refinance your mortgage, you may be able to deduct them. In order for points to be deductible, they must have been charged by your lender as up-front interest in return for a lower interest rate on your loan. If the points were charged for services provided by the lender in preparing or processing the loan, then the points are not deductible.
When deducting points, keep in mind that unlike points paid on a loan used to purchase a home, points paid on a refinanced loan usually cannot be deducted in the year that you paid them. Instead, the points may need to be amortized over the life of the loan.
For example, assume that you refinanced to a $300,000/30-year mortgage loan and paid $6,000 in points. You would be able to deduct 1/30 of those points each year over the 30-year loan period, or $200 per year.
The one exception to the amortization rule is if part of your refinanced loan is used to make improvements to your primary residence. In that case, you may be able to deduct the portion of the points that is allocable to the home improvements in the year that the points are paid. In addition, if you choose to refinance again or sell your home in the future, you can generally claim the entire unamortized deduction that remains.
For more information on the deductibility of points, you can refer to IRS Publication 936. As for other costs you may have incurred from refinancing, such as recording, title search, appraisal, and attorney's fees, they are not deductible. Furthermore, unlike costs associated with a home purchase, costs associated with a refinance cannot be added into the cost basis (value) of your home for income tax purposes.
The Making Home Affordable Program (MHA)
The Making Home Affordable Program (MHA) was created by the Obama administration in an effort to stabilize the U.S. housing market. The MHA offers a number of programs that are designed to meet the various needs of homeowners, including a program that enables homeowners to refinance their mortgages to a lower rate even if their home has decreased in value. For more information on the MHA, visit www.makinghomeaffordable.gov.
This material was prepared by Broadridge Investor Communication Solutions, Inc., and does not necessarily represent the views of The Retirement Group or FSC Financial Corp. This information should not be construed as investment advice. Neither the named Representatives nor Broker/Dealer gives tax or legal advice. All information is believed to be from reliable sources; however, we make no representation as to its completeness or accuracy. The publisher is not engaged in rendering legal, accounting or other professional services. If other expert assistance is needed, the reader is advised to engage the services of a competent professional. Please consult your Financial Advisor for further information or call 800-900-5867.
The Retirement Group is not affiliated with nor endorsed by fidelity.com, netbenefits.fidelity.com, hewitt.com, resources.hewitt.com, access.att.com, ING Retirement, AT&T, Qwest, Chevron, Hughes, Northrop Grumman, Raytheon, ExxonMobil, Glaxosmithkline, Merck, Pfizer, Verizon, Bank of America, Alcatel-Lucent or by your employer. We are an independent financial advisory group that specializes in transition planning and lump sum distribution. Please call our office at 800-900-5867 if you have additional questions or need help in the retirement planning process.
The Retirement Group is a Registered Investment Advisor not affiliated with FSC Securities and may be reached at www.theretirementgroup.com.
Tags: Financial Planning, Lump Sum, Pension, Retirement Planning