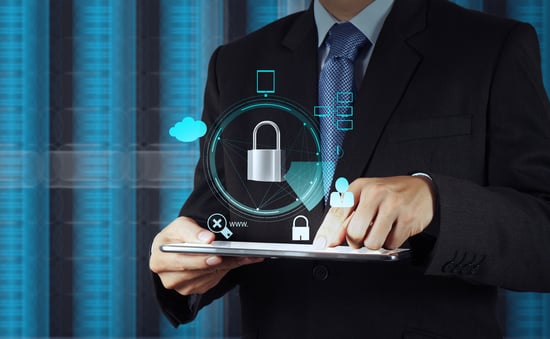 What Is It?
Replacing compensation with nontaxable fringe benefits is a strategy that can be used by a business owner to minimize Social Security payroll taxes.
How Does It Work?
Offer Employees Fringe Benefits In Addition To Wage Compensation
Fringe benefits are things of value a business gives to employees. Popular fringe benefits include group health insurance, life insurance disability plans, retirement plans, and dependent care plans. Fringe benefits are popular because they're often nontaxable to the employee, the employer, or both.
How Do Fringe Benefits Reduce Social Security Payroll Taxes?
Even though fringe benefits are valuable to employees, they're not considered wages by the Social Security Administration (SSA), so they're exempt from payroll taxes. Employees look at fringe benefits as part of their total compensation plan, and an employer who provides excellent fringe benefits may be able to reduce salary costs by compensating employees with fringe benefits as well as wages.
Strengths
Can Significantly Reduce Social Security Payroll Taxes
Replacing part of an employee's compensation with fringe benefits can save the employer Social Security taxes. An employer's share of Social Security payroll taxes is equal to an employee's. Currently, employers and employees each pay 7.65 percent of the employee's salary in Social Security payroll taxes.
Example(s): When Mary's Movie Megastore opened, it paid its store associates $20,000 a year in salary and offered its 10 associates a fringe benefit package including health insurance, a retirement plan, and dependent care assistance. The fringe benefit package was worth $3,000 per employee. If the store had paid each of its employees $3,000 in salary instead of giving them a benefit package, it would have incurred an extra $2,295 per year in Social Security payroll taxes. In addition, the store is able to deduct part of its cost of providing fringe benefits from its taxes, and the employees don't owe either income or payroll taxes on any part of their $3,000 fringe benefit package.
Tradeoffs
Employees Who Pay Fewer Social Security Payroll Taxes Could Receive Less Social Security Benefit
There's a correlation between how much you earn (and pay in Social Security payroll taxes) and how much your Social Security benefits will be. So limiting payroll taxes may limit the amount of benefits you and your employees will eventually receive.
Fringe Benefit Packages Might Be Tricky To Set Up
Although they may be cost-effective, fringe benefit packages are multifaceted, so you may require help in choosing the best package for your employees. In particular, the tax code treats benefits differently, and you may have to consult a tax specialist to make sure that you're complying with the tax code.
This material was prepared by Broadridge Investor Communication Solutions, Inc., and does not necessarily represent the views of The Retirement Group or FSC Financial Corp. This information should not be construed as investment advice. Neither the named Representatives nor Broker/Dealer gives tax or legal advice. All information is believed to be from reliable sources; however, we make no representation as to its completeness or accuracy. The publisher is not engaged in rendering legal, accounting or other professional services. If other expert assistance is needed, the reader is advised to engage the services of a competent professional. Please consult your Financial Advisor for further information or call 800-900-5867.
The Retirement Group is not affiliated with nor endorsed by fidelity.com, netbenefits.fidelity.com, hewitt.com, resources.hewitt.com, access.att.com, ING Retirement, AT&T, Qwest, Chevron, Hughes, Northrop Grumman, Raytheon, ExxonMobil, Glaxosmithkline, Merck, Pfizer, Verizon, Bank of America, Alcatel-Lucent or by your employer. We are an independent financial advisory group that specializes in transition planning and lump sum distribution. Please call our office at 800-900-5867 if you have additional questions or need help in the retirement planning process.
The Retirement Group is a Registered Investment Advisor not affiliated with FSC Securities and may be reached at www.theretirementgroup.com.
Tags: Financial Planning, Lump Sum, Pension, Retirement Planning