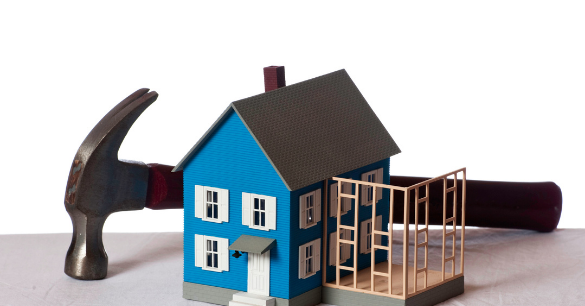 Replacement/Reproduction Costs
Replacement/Reproduction Costs rose drastically through the pandemic as government regulation and permit processes increased the cost of land and construction. These costs have recently begun stabilizing. Inflation is hitting wages as builders cannot find enough workers, forcing builders to face increased cost of construction, with input prices 23.1% higher overall than a year ago, per the American Surveyor. Additionally, American builders have grown frustrated, as bottlenecks in material supply chains continue to delay construction projects.
"
Lumber prices currently look cheap, following a 65% plunge
"
Steel rebar prices have increased half a percent and Copper rose 1%. North American lumber prices have recently stabilized after a dramatic increase in price, which largely drove up the cost of home construction through 2021. As replacement costs rise, lack of land, cost of land, and labor prices increase, home prices will rise on new and existing homes.
What we are seeing is costs increase on the regulatory level as well, which increases the replacement costs of housing units. A recent study from the NAHB found that regulations imposed by all levels of government on new homes account for $93,870, or 23.8%, of the current average sales price ($397,300). This increases costs and pushes developers to build more expensive homes and less starter homes. Regulatory costs can be absorbed easier on a more expensive property.
Click here for a detailed explanation of the other market drivers which indicate a housing crash is unlikely: https://blog.theretirementgroup.com/blog/retiring-worried-housing-crash
Sources
This is Not the 2007 Housing Bubble" The Retirement Group, 25 April. 2021, https://theretirementgroup.com
https://amerisurv.com/2021/08/12/construction-input-prices-up-23-1-year-over-year-says-abc/
https://www.metalbulletin.com/Article/3992464/US-rebar-prices-rise-again-new-mill-price-increase-expected.html
https://www.mining.com/copper-price-rises-as-chinese-buyers-come-back-to-the-market/
Disclosure: Securities offered through FSC Securities Corporation (FSC) member FINRA/SIPC. Investment advisory services offered through The Retirement Group, LLC. FSC is separately owned and other entities and/or marketing names, products or services referenced here are independent of FSC. Office of Supervisory Jurisdiction: 5414 Oberlin Dr #220, San Diego CA 92121