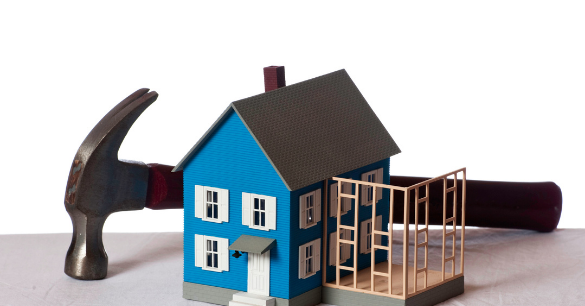 Replacement/Reproduction Costs
Replacement/Reproduction Costs are rising as government regulation and permit processes make it more expensive buying land and more expensive to build. Inflation is hitting wages as builders cannot find enough workers, forcing builders to now pay 40% more than in 2019.
"Lumber is 200% higher than last year causing
an additional $35,000 - $45,000

"
Steel rebar prices have increased 64% since the end of Q1 2020. Copper prices have increased 68% since the end of Q1 2020. North American lumber prices have increased 200% since the end of Q1 2020 causing an additional $35,000-$45,000 on a 2000 to 3000 square foot home. As replacement costs rise, lack of land, cost of land, and labor prices increase, home prices will rise on new and existing homes.

What we are seeing is costs increase on the regulatory level as well, which increases the replacement costs of housing units. A recent study from the NAHB found that regulations imposed by all levels of government on new homes account for $93,870, or 23.8%, of the current average sales price ($397,300). This increases costs and pushes developers to build more expensive homes and less starter homes. Regulatory costs can be absorbed easier on a more expensive property.
Click here for a detailed explanation of the other market drivers which indicate a housing crash is unlikely: https://blog.theretirementgroup.com/blog/retiring-worried-housing-crash
Sources
This is Not the 2007 Housing Bubble" The Retirement Group, 25 April. 2021, https://theretirementgroup.com/
Ackerman, Andrew. "Consumer Agency Seeks to Restrict Foreclosures Through 2021 - WSJ." WSJ, The Wall Street Journal, 5 Apr. 2021, https://www.wsj.com/articles/consumer-agency-seeks-to-restrict-foreclosures-through-2021-11617651357?mod=article_inline.(Ackerman)
New Home LSI: New Home Replacement Lots Are Getting Harder to Find | Zonda." Zonda, https://www.facebook.com/meyersresearchllc/, 17 Feb. 2021, https://zondahome.com/new-home-lsi-new-home-replacement-lots-are-getting-harder-to-find/
"February 2021 Report." Black Knight, Mortgage Monitor, Feb. 2021, https://www.blackknightinc.com/wp-content/uploads/2021/04/BKI_MM_Feb2021_Report.pdf.
Calculated Risk: NAR: Existing-Home Sales Increased to 6.69 Million in January." Calculated Risk, 19 Feb. 2021, https://www.calculatedriskblog.com/2021/02/nar-existing-home-sales-increased-to.html.
Balint, Nadia. "Single-Family Rentals Increased Faster than Apartments in 22 of 30 Big Cities, Led by Phoenix - RENTCafé Rental Blog." RENTCafé Rental Blog, 12 Apr. 2018, https://www.rentcafe.com/blog/rental-market/real-estate-news/single-family-homes-rent-increased-faster-than-apartments/.
Dezember, Ryan. "If You Sell a House These Days, the Buyer Might Be a Pension Fund - WSJ." WSJ, The Wall Street Journal, 4 Apr. 2021, https://www.wsj.com/articles/if-you-sell-a-house-these-days-the-buyer-might-be-a-pension-fund-11617544801?mod=article_inline.
Mitchell, Olivia S., et al. Financial Decision Making and Retirement Security in an Aging World. Oxford University Press, 2017.
San Diego Real Estate Statistics | SDAR." San Diego Association of REALTORS® | SDAR, https://www.sdar.com/fast-stats.html. Accessed 26 Apr. 2021.
Son, Hugh. "Jamie Dimon Says U.S. Consumers Are 'coiled, Ready to Go' with $2 Trillion More in Checking Accounts." CNBC, CNBC, 14 Apr. 2021,https://www.cnbc.com/2021/04/14/jamie-dimon-says-us-consumers-are-coiled-ready-to-go-with-2-trillion-more-in-checking-accounts.html.
March Data: Rents Grow Faster for the First Time in Eight Months." Realtor.Com Economic Research, 13 Apr. 2021, https://www.realtor.com/research/march-2021-rent/
ATTOM Data Solutions Releases Best Counties for Buying Single Family Rentals in 2020 | ATTOM." ATTOM, https://www.facebook.com/attomdata, 12 Mar. 2020, https://www.attomdata.com/news/market-trends/single-family-rental/attom-data-solutions-q1-2020-single-family-rental-market-report/.
Friedman, Nicole, and Ben Eisen. "Buying a Home in the Pandemic? Family Members Team Up on Bids - WSJ." WSJ, The Wall Street Journal, 20 Mar. 2021, https://www.wsj.com/articles/buying-a-home-in-the-pandemic-family-members-team-up-on-bids-11616232600.
McLaughlin, Katy. "Covid-19 Is Giving the Multigenerational Home Business a Big Boost - WSJ." WSJ, The Wall Street Journal, 12 Nov. 2020, https://www.wsj.com/articles/multigenerational-living-covid-11605196694?mod=article_inline.
Coldwell Banker Global Luxury Report : 2021 Global Luxury Marketing Insights by The Report Group - Issuu." Accessed 26 Apr. 2021.
Disclosure: Securities offered through FSC Securities Corporation (FSC) member FINRA/SIPC. Investment advisory services offered through The Retirement Group, LLC. FSC is separately owned and other entities and/or marketing names, products or services referenced here are independent of FSC. Office of Supervisory Jurisdiction: 5414 Oberlin Dr #220, San Diego CA 92121