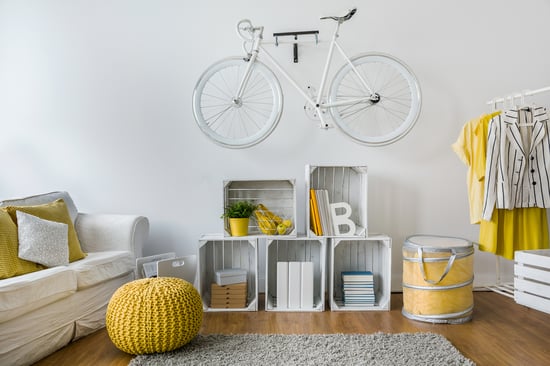 What Is It?
When selling your business--whether to a family member, a key employee, or a third party--unless the sale is entirely for cash, security devices should be negotiated into the sales contract to protect your future income stream. Most ownership transfers include payments made over time. There are two primary ways to structure these payments: You can exchange stock for an interest-bearing installment note, or you can accept payments through a supplemental pension plan funded from the future earnings of the business. You can also structure payments as a noncompetition agreement, a post-sale consulting contract, or royalty fees. Whenever you depend on future payments, you run the risk of not collecting those funds. However, there are steps you can take now to legally secure the income stream you'll depend on in the future. One approach is to negotiate restrictions on additional financing.
Restrictions on Additional Financing
An installment note and a supplemental pension plan have different priorities if the buyer defaults. An installment note secured with collateral is senior to an unsecured general debt, such as a supplemental pension plan. Although you might think it's preferable to structure the sales contract with an installment note rather than a supplemental pension plan, bankers calculating debt-to-equity ratios count installment notes as additional long-term debt, whereas they categorize supplemental pension plans as equity. If banking relationships depend on maintaining a specific debt-to-equity ratio to prevent having other business loans called in, you may want to avoid saddling the company with additional long-term debt, which can hamper its ability to maintain and secure needed financing. As an alternative, you could structure your sales contract as a supplemental pension plan with restrictions.
When Can It Be Used?
You can restrict additional financing when you expect to receive payments for your business over time (such as with an installment note or a supplemental pension plan) and you want to secure your future income stream. These restrictions can also apply to payments structured as noncompetition agreements, post-sale consulting contracts, or royalty fees.
Strengths
By restricting additional financing, you increase the likelihood that you'll collect on the debt that's owed you.
Tradeoffs
Although you should seek to protect yourself, you should avoid structuring protective measures that prevent the company from operating effectively. For example, although a collateralized installment note is more secure, if the additional debt will throw off the company's debt-to-equity ratio and affect its ability to obtain financing, you might consider structuring a restricted supplemental pension plan instead. For debt-to-equity calculations, bankers count installment notes as debt, whereas they generally count supplemental pension plans as equity because they are junior obligations subordinated to bank loans.
Example(s): Jane is selling her company. She could structure the sales contract with an installment note secured with collateral. An installment note is typically senior to that of general creditors and thus more secure. However, pre-existing banking relationships require the new owner to maintain a specific debt-to-equity ratio. If the installment note would throw off the debt-to-equity ratio, Jane could choose to structure the sale with a supplemental pension plan that helps the company maintain its existing banking relationships.
How to Do It
You can protect your future income stream by adding the following typical restrictions to your sales contract:
Require that the new owner cannot increase existing lines of credit without your consent until the obligation owed to you is fully repaid • Require that the new owner cannot incur any further indebtedness that subordinates your debt to third or fourth place
Add a cross-default provision that causes default on any one obligation to be an automatic default under all cross-defaulted instruments
Tip: Remove any personal guarantees you have on the company's indebtedness before, or at the time, you change ownership. If, for any reason, you can't remove the guarantees, have the new owner indemnify you, even though that may be difficult to enforce. The bank may not immediately allow the buyer to substitute his or her own guarantee for yours. It may take years for the buyer to develop a comfortable banking relationship that allows personal guarantees.
This material was prepared by Broadridge Investor Communication Solutions, Inc., and does not necessarily represent the views of The Retirement Group or FSC Financial Corp. This information should not be construed as investment advice. Neither the named Representatives nor Broker/Dealer gives tax or legal advice. All information is believed to be from reliable sources; however, we make no representation as to its completeness or accuracy. The publisher is not engaged in rendering legal, accounting or other professional services. If other expert assistance is needed, the reader is advised to engage the services of a competent professional. Please consult your Financial Advisor for further information or call 800-900-5867.
The Retirement Group is not affiliated with nor endorsed by fidelity.com, netbenefits.fidelity.com, hewitt.com, resources.hewitt.com, access.att.com, ING Retirement, AT&T, Qwest, Chevron, Hughes, Northrop Grumman, Raytheon, ExxonMobil, Glaxosmithkline, Merck, Pfizer, Verizon, Bank of America, Alcatel-Lucent or by your employer. We are an independent financial advisory group that specializes in transition planning and lump sum distribution. Please call our office at 800-900-5867 if you have additional questions or need help in the retirement planning process.
The Retirement Group is a Registered Investment Advisor not affiliated with FSC Securities and may be reached at www.theretirementgroup.com.
Tags: Financial Planning, Lump Sum, Pension, Retirement Planning