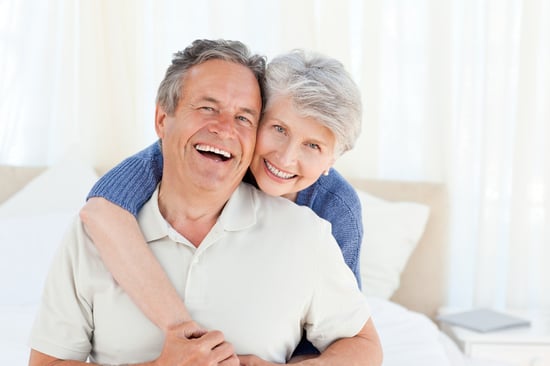 According to the AARP, an estimated 48% of baby boomers were expected to travel internationally during 2019.
Overseas travel may be one of the more popular aspirations in retirement, but it does beg an important question: Will your health insurance coverage travel with you?
Medicare Coverage Outside the U.S. is Limited
In most cases, Medicare will not cover costs for health care or supplies obtained outside the U.S. (including its territories), except in three situations:
You are in the U.S. when a medical emergency arises and a foreign hospital is closer than a U.S. one.
You are traveling through Canada on a direct route between Alaska and another state when an emergency arises.
You live in the U.S. and a foreign hospital is closer to your home than a U.S. one regardless of whether it's an emergency.
Medigap Coverage May Travel with You
Medigap is supplemental insurance sold by private insurance companies, which are designed to fill in the "gaps" of Medicare coverage. If you own a Medigap policy, plans C through J offer travel emergency coverage. It has a $250 deductible with a $50,000 lifetime maximum. It will pay for 80% of emergency care and applies only during the first 60 days of the trip.
No Medigap?
Travelers who do not have Medigap coverage, but have health insurance coverage through private plans, such as Medicare Advantage, should check their plan to determine coverage while traveling.
If you do not have coverage when traveling overseas, policies may be purchased that will cover medical expenses incurred outside the U.S., including evacuations.
1. AARP, November 2018
This material was prepared by Broadridge Investor Communication Solutions, Inc., and does not necessarily represent the views of The Retirement Group or FSC Financial Corp. This information should not be construed as investment advice. Neither the named Representatives nor Broker/Dealer gives tax or legal advice. All information is believed to be from reliable sources; however, we make no representation as to its completeness or accuracy. The publisher is not engaged in rendering legal, accounting or other professional services. If other expert assistance is needed, the reader is advised to engage the services of a competent professional. Please consult your Financial Advisor for further information or call 800-900-5867.
The Retirement Group is not affiliated with nor endorsed by fidelity.com, netbenefits.fidelity.com, hewitt.com, resources.hewitt.com, access.att.com, ING Retirement, AT&T, Qwest, Chevron, Hughes, Northrop Grumman, Raytheon, ExxonMobil, Glaxosmithkline, Merck, Pfizer, Verizon, Bank of America, Alcatel-Lucent or by your employer. We are an independent financial advisory group that specializes in transition planning and lump sum distribution. Please call our office at 800-900-5867 if you have additional questions or need help in the retirement planning process.
The Retirement Group is a Registered Investment Advisor not affiliated with FSC Securities and may be reached at www.theretirementgroup.com.