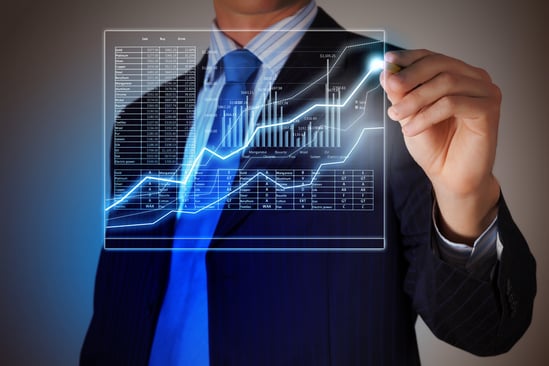 Taking withdrawals from a traditional portfolio exposes fixed-income investors to "sequence of returns" danger. In other words, experiencing negative returns early in retirement can deplete your portfolio more quickly than you planned and potentially undermine the sustainability of your assets. So you may want to consider a couple of strategies to help mitigate this concern.
Liquid Assets
The first is to have a pool of very liquid assets to fund two-to-three years of retirement spending; this may keep you from selling longer-term assets at an inopportune time. Through time, and depending upon market conditions, you may have the opportunity to replenish this cash reserve using gains from your retirement portfolio.
Annuities
Another complementary strategy is to integrate annuities. This can help shift the risk of market volatility off your shoulders and onto the issuing insurance company.
The guarantees of an annuity contract depend on the issuing company's claims-paying ability. Annuities have contract limitations, fees, and charges, including account and administrative fees, underlying investment management fees, mortality and expense fees, and charges for optional benefits. Most annuities have surrender fees that are usually highest if you take out the money in the initial years of the annuity contact. Withdrawals and income payments are taxed as ordinary income. If a withdrawal is made prior to age 59½, a 10% federal income tax penalty may apply (unless an exception applies).
Until retirement, portfolio optimization largely focuses on the blending of different asset classes in the appropriate measure to create optimal portfolios. But in retirement, investors must integrate different retirement investment vehicles to enhance income and manage risk.
One of the industry's leading thinkers, Ibbotson Associates, has done a great deal of research around this very idea.
In a landmark study, "Retirement Portfolio and Variable Annuity with Guaranteed Minimum Withdrawal Benefit," Ibottson's research came to several key conclusions that hold important ramifications for meeting the retirement-income challenge.
One of the study's conclusions was that the addition of a variable annuity with a guaranteed minimum withdrawal benefits retirement portfolios—replacing cash or fixed-income allocations. It increases total income while it decreases risk."¹
A successful retirement is so much more than undertaking sound investment strategies. It also requires understanding "sequence of returns" danger and taking measures to mitigate the risk.
This material was prepared by Broadridge Investor Communication Solutions, Inc., and does not necessarily represent the views of The Retirement Group or FSC Financial Corp. This information should not be construed as investment advice. Neither the named Representatives nor Broker/Dealer gives tax or legal advice. All information is believed to be from reliable sources; however, we make no representation as to its completeness or accuracy. The publisher is not engaged in rendering legal, accounting or other professional services. If other expert assistance is needed, the reader is advised to engage the services of a competent professional. Please consult your Financial Advisor for further information or call 800-900-5867.

The Retirement Group is not affiliated with nor endorsed by fidelity.com, netbenefits.fidelity.com, hewitt.com, resources.hewitt.com, access.att.com, ING Retirement, AT&T, Qwest, Chevron, Hughes, Northrop Grumman, Raytheon, ExxonMobil, Glaxosmithkline, Merck, Pfizer, Verizon, Bank of America, Alcatel-Lucent or by your employer. We are an independent financial advisory group that specializes in transition planning and lump sum distribution. Please call our office at 800-900-5867 if you have additional questions or need help in the retirement planning process.

The Retirement Group is a Registered Investment Advisor not affiliated with FSC Securities and may be reached at www.theretirementgroup.com .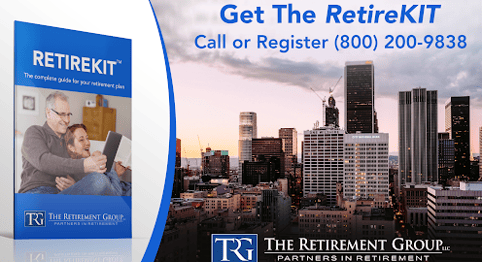 Tags: Financial Planning, Lump Sum, Pension, Retirement Planning