Pension Plan
The Apache Retirement Plan is a defined contribution plan that is designed to provide income for your retirement.
Apache will contribute 6% of your annual salary, overtime, and annual bonus to your retirement plan each year. You are not able to contribute to the Retirement Plan.
401(k) Plan
Your Contributions
You may contribute a percentage of your eligible annual pay to the Plan. The contribution is made before income taxes.

Company Matching Contributions
Apache matches every dollar you invest up to 8% of annual earnings.
Apache Equity
Apache may award you equity at the end of the year. The equity is typically awarded annually, with the amount of the award determined by level in the company and performance.
| | |
| --- | --- |
| "Quote Here" | |
Benefits
Medical Coverage
Employees have the choice of four different Medical Coverage options:
Apache Saver Plan - High deductible plan with a health savings account option
Apache Basic Plan - Traditional PPO with higher deductible and out-of-pocket maximums
Apache Gold Plan - Traditional PPO plan
Apache Frontier Plan - Out of network plan
Prescription Drug Coverage
By participating in any of Apache's medical plans, you also receive the retail and mail-order prescription drugs benefits.
Dental Coverage
A traditional dental plan is offered. You may select the dentist of your choice.
Vision Coverage
Apache provides a managed care vision plan that offers in-network and out-of-network benefits. All employees receive one, free eye exam per year.
Flexible Spending Accounts
Apache offers both health care and dependent care flexible spending accounts that allow employees to set aside pre-tax dollars each year for health care and dependent care needs. Pre-tax limits are set by the IRS.
Health Savings Account
Apache offers an HSA in conjunction with the Apache Saver Plan to help cover qualified medical expenses.
Retiree Medical
A retiree medical plan is available for Apache's early retirees and their eligible dependents. Initial eligibility commences at age 55 for employees with at least five years of continuous service. Eligibility ends at age 65, or the Medicare eligibility date, if later.
| | |
| --- | --- |
| | "Quote Here" |
[Text Here}
This information should not be construed as investment advice. Neither the named Representatives nor Broker/Dealer gives tax or legal advice. All information is believed to be from reliable sources; however, we make no representation as to its completeness or accuracy. The publisher is not engaged in rendering legal, accounting or other professional services. If other expert assistance is needed, the reader is advised to engage the services of a competent professional. Please consult your Financial Advisor for further information or call 800-900-5867.
The Retirement Group is not affiliated with nor endorsed by fidelity.com, netbenefits.fidelity.com, hewitt.com, resources.hewitt.com, access.att.com, ING Retirement, Alcatel-Lucent, AT&T, Apache Corporation, Altria, Avaya, Baker Hughes, Bayer, Boeing, BP, Bristol Myers Squibb, Chevron, Concho Resources, Hughes, fidelity.com, Wyeth, Northrop Grumman, Merck, Raytheon, Coca-Cola ,Qwest, Pfizer, Caterpillar, ConocoPhillips, ExxonMobil, Sempra Energy, San Diego Gas & Electric Company, Southern California Gas Company, Ameren, Anheuser-Busch, APL, Bank of America, Blackhawk Networks, Caterpillar, CenturyLink, Chevron, Citigroup, Clorox, Coca-Cola, Colgate, Con Edison, ConocoPhillips, Dexone, ExxonMobil, GlaxoSmithKline, Halliburton, Hewlett Packard Home Depot, Honeywell, HP, IBD, Johnson Controls Kaiser Permanente, Kimberly-Clark, Kinder Morgan, Lockheed Martin, McCormick Spice, Merck, Monsanto, Northrop Grumman, Occidental Petroleum, Pepsi, Pfizer, PG&E, Phillips 66, Phillip Morris, Qwest, Raytheon, Royal Dutch Shell, Safeway, San Diego Gas & Electric, Schlumberger, Scotts Miracle Gro, Sempra, Siemens, SoCal Edison, Sony, Southern California Edison, Teradata, Toyota Motor Corporation, Tropicana, United Parcel Service, Verizon, We Energies Group, Wisconsin Energy, Wyeth, Verizon or by your employer. We are an independent financial advisory group that specializes in transition planning and lump sum distribution. Please call our office at 800-900-5867 if you have additional questions or need help in the retirement planning process.

The Retirement Group is a Registered Investment Advisor not affiliated with FSC Securities and may be reached at www.theretirementgroup.com.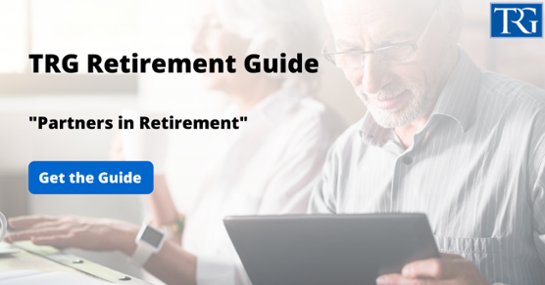 Tags: Financial Planning, Lump Sum, Pension, Retirement Planning