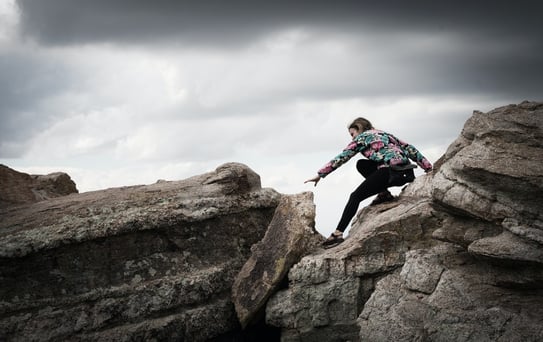 The world of investing is very subjective--the investment plan that's right for you depends largely upon the level of comfort that you have when it comes to risk. You can't completely avoid risk when it comes to investing, but it is possible for you to manage it.

There are two aspects of risk tolerance to consider: (1) the capacity of your investment plan itself to absorb losses, and (2) how comfortable you are personally with risk. The first aspect can be quantified--the more flexibility your investment plan has when it comes to potential loss, the more risk your plan can tolerate. For example, as we've discussed, a long investment time horizon may allow you to take on more risk than a short time horizon.
| | |
| --- | --- |
| "You can't completely avoid risk when it comes to investing, but it is possible for you to manage it.." | |

The second aspect, how comfortable you are personally with risk, is more of an emotional measure, and depends on many factors, including your objectives, life stage, personality, and investment experience. Some investors are comfortable with a high degree of risk, while others can tolerate only minimal risk. Your individual risk tolerance is an important factor in deciding which individual investments are appropriate for you, as well as how your investment dollars should be allocated among different investment classes.


Investors are typically grouped into three categories for purposes of discussing risk tolerance: aggressive (those who have a high degree of risk tolerance); moderate (those willing to accept some degree of risk), and conservative (those who are risk averse).
This information should not be construed as investment advice. Neither the named Representatives nor Broker/Dealer gives tax or legal advice. All information is believed to be from reliable sources; however, we make no representation as to its completeness or accuracy. The publisher is not engaged in rendering legal, accounting or other professional services. If other expert assistance is needed, the reader is advised to engage the services of a competent professional. Please consult your Financial Advisor for further information or call 800-900-5867.

The Retirement Group is not affiliated with nor endorsed by fidelity.com, netbenefits.fidelity.com, hewitt.com, resources.hewitt.com, access.att.com, ING Retirement, Alcatel-Lucent, AT&T, Apache Corporation, Altria, Avaya, Baker Hughes, Bayer, Boeing, BP, Bristol Myers Squibb, Chevron, Concho Resources, Hughes, fidelity.com, Wyeth, Northrop Grumman, Merck, Raytheon, Coca-Cola ,Qwest, Pfizer, Caterpillar, ConocoPhillips, ExxonMobil, Sempra Energy, San Diego Gas & Electric Company, Southern California Gas Company, Ameren, Anheuser-Busch, APL, Bank of America, Blackhawk Networks, Caterpillar, CenturyLink, Chevron, Citigroup, Clorox, Coca-Cola, Colgate, Con Edison, ConocoPhillips, Dexone, ExxonMobil, GlaxoSmithKline, Halliburton, Hewlett Packard Home Depot, Honeywell, HP, IBD, Johnson Controls Kaiser Permanente, Kimberly-Clark, Kinder Morgan, Lockheed Martin, McCormick Spice, Merck, Monsanto, Northrop Grumman, Occidental Petroleum, Pepsi, Pfizer, PG&E, Phillips 66, Phillip Morris, Qwest, Raytheon, Royal Dutch Shell, Safeway, San Diego Gas & Electric, Schlumberger, Scotts Miracle Gro, Sempra, Siemens, SoCal Edison, Sony, Southern California Edison, Teradata, Toyota Motor Corporation, Tropicana, United Parcel Service, Verizon, We Energies Group, Wisconsin Energy, Wyeth, Verizon or by your employer. We are an independent financial advisory group that specializes in transition planning and lump sum distribution. Please call our office at 800-900-5867 if you have additional questions or need help in the retirement planning process.

The Retirement Group is a Registered Investment Advisor not affiliated with FSC Securities and may be reached at www.theretirementgroup.com.
Tags: Financial Planning, Lump Sum, Pension, Retirement Planning