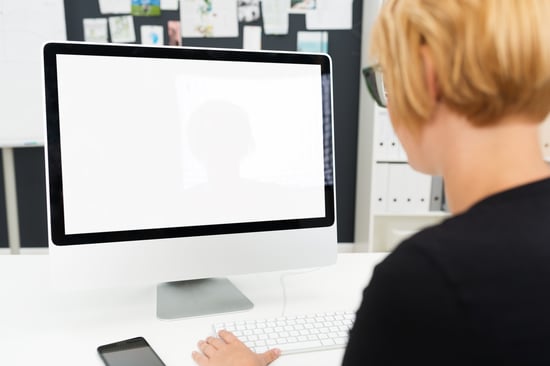 How a Buy-Sell Agreement Can Protect an S Corporation
Many owners choose the S corporation election because it allows one to combine the benefits of the limited liability protection and the pass-through taxation. To maintain S corporation status, however, certain conditions must be met on a continuing basis. This can present the following problems:
Problem: S Corporation Status Can Be Terminated, Intentionally or Inadvertently, By the Independent Actions of One Shareholder
Solution: A buy-sell agreement can prevent sales of the stock (for example, to a nonresident alien, a corporation, or a partnership) that would result in a termination of the S election.
Tip: Include a requirement in the buy-sell agreement that a shareholder must notify the corporation when a prospective transfer is being considered. Appoint a transfer agent to verify that prospective transfers do not violate the S election.
Problem: The S Corporation Is Allowed Only One Class of Stock
Solution: As long as the buy-sell agreement is a bona fide business arrangement that restricts the transfer of shares and doesn't: (1) have the principal purpose of circumventing the one class of stock rule and (2) set a price at the time of the agreement that is significantly above or below the fair market value, it will not cause a second class of stock to be created. Check with an attorney to make sure that your buy-sell agreement will not be treated as creating a second class of stock.
Problem: Certain Estate Planning Entities, Such As Charitable Foundations and Certain Trusts, Are Not Allowed to Be Shareholders of an S Corporation
Solution: Review the buy-sell agreement with special attention to potential conflicts between the estate plan and the shareholders' collective desire to maintain S corporation status.
Types of Buy-Sell Agreement, With Special S Corporation Considerations
Depending upon the specific form of buy-sell agreement, there may or may not be special considerations for the S corporation: 1.The factor that will most affect the S corporation in a buy-sell agreement is the identity of the buyer. If the buyer is an individual, he or she must qualify as an eligible shareholder. 2. When funds of the S corporation are used to buy a shareholder's stock, there are tax effects that pass through to the individual shareholders.
Type of Buy-Sell Agreement

Buyer

Considerations

Cross Purchase

Individual, existing shareholder

Buyer must be eligible shareholder

When buyer is an existing owner, may not be an issue

Trusteed Cross Purchase

Individual, existing shareholder, facilitated by trustee

Buyer must be eligible shareholder

When buyer is an existing owner, may not be an issue

Entity Purchase

Business entity

Business as buyer eliminates possibility of sale to ineligible shareholder

Paid for w/after tax dollars--S corporation shareholders pay for redemption funding in proportion to existing ownership in corporation

One-Way Buy-Sell

Individual

Buyer must be eligible shareholder
Important Elements to Include In an S Corporation Buy-Sell Agreement
The following clauses, while not required, will help your buy-sell protect your S corporation election by preventing certain prohibited activities.
Buy-Sell Agreement Clause

Objective

Restricted Transactions

Prevent transfers to corporation, partnership, ineligible trust, or nonresident alien

Prevent transfer to new shareholder if transfer would cause corporation to exceed 100-shareholder limit*

Notice Requirement

Require shareholder to notify corporation when considering prospective transfer--allows corporation to review transaction to ensure transfer will not jeopardize S corporation status

Prohibited transactions immediately void (if allowed by law)

An ineligible transfer would not have force or effect under local law, should not cause termination of S status

Election to close tax year on date of death or sale of shareholder stock and allocate income or loss between two tax years

Allows allocation of profit or loss between the two tax years, which will increase or decrease stock basis of shareholder, thus affecting gain or loss realized
Tax Treatment of S Corporation Buy-Sell Transactions
Cross Purchase Transactions
Cross purchase transactions by shareholders of an S corporation are generally the same as those in a C corporation.
Stock Redemption Transactions
Stock redemptions by S corporations may present numerous tax issues. The following addresses some of these issues in a general fashion. See your tax advisor for specific tax guidance regarding any redemptions contemplated in your buy-sell agreement.
Income, Gain, Deduction, Loss, Credit Allocation
When an S corporation buys some or all of the shares of a shareholder, the income, gain, deductions, losses, and credits for the year must be determined and a portion of those items must be allocated to the selling shareholder. There are two possible treatments for these allocations:
Per share per day or general pro rata allocation method (default method)--This allocation method treats all tax items as if they occurred ratably throughout the year. This treatment can distort allocations for shareholders owning interests for only part of the year, especially if a gain occurs after termination of the ownership interest. The shareholder who terminated the interest would still be allocated part of the gain (and have to pay tax on it). If the alternate "closing of the books" method is not elected, this allocation method must be used by default.

Closing of the books method (alternate method)--This allocation method allows the S corporation tax year to be closed on the date of a shareholder's death or the date of the sale of their stock. Tax items would be assigned to pre- and post-termination periods of the year in which they occur. To take advantage of this tax treatment, an election must be made by the corporation, with the consent of all shareholders affected by the transaction.
Tip: Use of this method can avoid the potential distortion of allocation inherent in the default method.
Tip: The buy-sell agreement may contain a clause specifying whether and when elections related to allocation of tax items can be made.
This material was prepared by Broadridge Investor Communication Solutions, Inc., and does not necessarily represent the views of The Retirement Group or FSC Financial Corp. This information should not be construed as investment advice. Neither the named Representatives nor Broker/Dealer gives tax or legal advice. All information is believed to be from reliable sources; however, we make no representation as to its completeness or accuracy. The publisher is not engaged in rendering legal, accounting or other professional services. If other expert assistance is needed, the reader is advised to engage the services of a competent professional. Please consult your Financial Advisor for further information or call 800-900-5867.
The Retirement Group is not affiliated with nor endorsed by fidelity.com, netbenefits.fidelity.com, hewitt.com, resources.hewitt.com, access.att.com, ING Retirement, AT&T, Qwest, Chevron, Hughes, Northrop Grumman, Raytheon, ExxonMobil, Glaxosmithkline, Merck, Pfizer, Verizon, Bank of America, Alcatel-Lucent or by your employer. We are an independent financial advisory group that focuses on transition planning and lump sum distribution. Please call our office at 800-900-5867 if you have additional questions or need help in the retirement planning process.
The Retirement Group is a Registered Investment Advisor not affiliated with FSC Securities and may be reached at www.theretirementgroup.com.
Tags: Financial Planning, Lump Sum, Pension, Retirement Planning