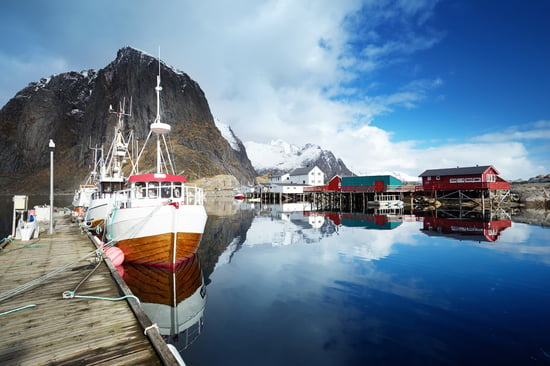 What Is the Sale of Assets to Provide Liquidity?
Estate liquidity refers to the ability of your estate to pay for taxes and other costs that arise after your death using cash and cash alternatives. If your property is mostly non-liquid, for example, consisting primarily of real estate and business interests, your estate may be forced to sell assets to meet its obligations as they become due. This may result in an economic loss and/or the need for your family to sell assets that you intend for them to keep.
Although your objective is to avoid forced liquidation, the planned sale of some assets to meet estate liquidity needs may be desirable. You may own assets that no else wants, such as a collection of antique spoons or a Maine hunting lodge. The sale of such assets provides liquidity to your estate and relieves your beneficiaries from the burden of receiving them. Be sure to give your executor express permission in your will to make the sale.
Tip: If you don't have enough assets to meet your estate's liquidity needs, life insurance may be an alternative or additional method.
Which Assets Should You Plan to Sell?
Assets for Which There Is an Established Buyer
Before you die, you can arrange for the sale of assets after your death. This prearrangement guarantees a buyer for those assets and the cash to pay the estate's bills. Usually, you and the buyer enter a formal agreement (called a buy-sell agreement). After your death, your estate is obligated to sell and the buyer is obligated to purchase those assets. This technique is commonly used by business owners to transfer their ownership interests to their successors.
Assets That Are Not Appropriate for Your Estate to Hold
You may own assets that should be disposed of at your death and not held by your estate. These include those assets that hold some risk, such as speculative investments. However, directing that these assets be sold promptly after your death may result in a low price being obtained for them.
Property Easy to Sell
The point of selling assets is to get the money to pay the bills. In reality, your executor has only a limited amount of time to pay the estate taxes and expenses. For example, federal estate taxes are generally due within nine months of your death, and some state death taxes are due even sooner. Therefore, you may want to earmark assets for sale that will be readily marketable. Of course, the most readily marketable assets are investments such as stocks and bonds. These assets are called cash alternatives because they are easily liquidated. Generally, personal property can be sold with relative ease. You have probably heard of, or even participated in an estate sale.
Typically, furniture, jewelry, art, autos, and even clothing such as a mink coat can be disposed of in an estate sale. It may be a good idea to have certain items appraised for their value before you die (for example, heirlooms and antiques). Provide your executor with a copy of the appraisal and include it with a letter of instruction. Be careful about earmarking real estate for sale.
If the real estate market is a seller's market at the time of your death, your executor may have no problem selling real property. However, if the market is a buyer's market, your executor may need more time than he or she has. It may be a good idea to adjust your plans from time to time according to the current trends in the real estate market. Keep in mind, however, that if you require in your will that your real estate be sold, the expenses incurred in selling it will be deductible from your estate tax bill. If you do not require the sale, selling expenses will likely not be deductible.
Assets No One Else Wants
Assets that no one else wants are good candidates for a sale. You may own white elephants that may be valuable, but your beneficiaries would prefer not to be burdened with them. Selling these items may provide liquidity to your estate and relief to your beneficiaries.
Example(s): Uncle Bob owns the largest collection of black velvet paintings in the world. There is a ready market for these paintings, and, frankly, nephew John doesn't really appreciate them for their artistic value. In his will, Uncle Bob instructs his executor to sell the paintings and pay any estate taxes and expenses with the proceeds. Uncle Bob leaves nephew John a legacy of $1,000 in cash in his will instead.
Assets That May Be Mismanaged By Your Heirs or Beneficiaries
It may be better for assets to be sold at your death rather than go to beneficiaries who will mismanage or waste them. Your executor should be able to obtain a fair price for them and cash, rather than assets, can then be distributed to your beneficiaries.
Assets that may be mismanaged are ones that may require certain skills or knowledge, such as:
Art

Jewelry

Collectibles (stamps, coins, etc.)

Antiques

Rental property

A business

Stocks

Bonds

Other investments
Example(s): Liz owns a portfolio of stocks. She is a shrewd investor and has played the market successfully for many years. Liz's only heir, her daughter Carol, is a lovely person but has no clue when it comes to stocks or investments. Liz is afraid that if she leaves the stock portfolio to Carol, Carol will not maintain it well, if at all, and eventually its value will be lost. Liz decides to instruct her executor to sell the portfolio over a reasonable period of time at reasonable prices and distribute the proceeds to Carol.
Assets Likely to Lose Value In the Future
If assets must be sold to provide your estate with adequate liquidity, selling assets that are likely to lose value (depreciate) may make economic sense. Practically speaking, however, this may take more than a little foresight on your part.
Example(s): Hal owns a piece of real estate on the outskirts of town. He always hoped that a developer would come along and pay him a premium price for it. Over the past year, Hal heard certain rumors (unsubstantiated) that the state was considering building a prison on the lot adjacent to his. Hal instructs his executor to sell the land at Hal's death and use the cash to pay estate taxes and expenses.
Are There Any Drawbacks to Selling Assets?
Cost of Sale
Selling assets will result in additional costs to your estate. There may be additional administration fees, appraiser's fees, broker's fees, taxes, and commissions. However, in certain cases, these selling expenses may be deductible for estate tax purposes.
What Do You Need to Do to Plan for the Sale of Assets?
Choose Which Assets Should Be Sold
Step one, of course, is to earmark those assets for sale. Be sure the value of those assets will meet your estate's liquidity needs.
Get an Appraisal
You may want to get a professional to appraise the value of certain assets. This will assist your executor in obtaining a fair price. Give your executor a copy of the appraisal, and include another in a letter of instruction.
Tip: You may need to update the appraisal from time to time as the market value changes.
Give Your Executor Authority to Sell
Include a provision in your will that authorizes your executor to sell assets for the purposes of paying estate taxes and expenses. You may also want to include in a letter of instruction helpful information regarding which assets should be sold. In addition, you may want to provide information that may assist your executor in completing the sale.
For example, you may have knowledge about the best market for particular assets (collectibles, for example). Or, you may know of a person who has an interest in a particular asset. You should also provide information to your executor regarding the whereabouts of titles and deeds. The will provision might read as follows:
Example(s): "I give my executor the power to sell all or any of my property at public or private sale, to give options, and to exchange, lease or make contracts concerning any real or personal property for such consideration and upon such terms and conditions as my executor deems proper."
This material was prepared by Broadridge Investor Communication Solutions, Inc., and does not necessarily represent the views of The Retirement Group or FSC Financial Corp. This information should not be construed as investment advice. Neither the named Representatives nor Broker/Dealer gives tax or legal advice. All information is believed to be from reliable sources; however, we make no representation as to its completeness or accuracy. The publisher is not engaged in rendering legal, accounting or other professional services. If other expert assistance is needed, the reader is advised to engage the services of a competent professional. Please consult your Financial Advisor for further information or call 800-900-5867.
The Retirement Group is not affiliated with nor endorsed by fidelity.com, netbenefits.fidelity.com, hewitt.com, resources.hewitt.com, access.att.com, ING Retirement, AT&T, Qwest, Chevron, Hughes, Northrop Grumman, Raytheon, ExxonMobil, Glaxosmithkline, Merck, Pfizer, Verizon, Bank of America, Alcatel-Lucent or by your employer. We are an independent financial advisory group that focuses on transition planning and lump sum distribution. Please call our office at 800-900-5867 if you have additional questions or need help in the retirement planning process.
The Retirement Group is a Registered Investment Advisor not affiliated with FSC Securities and may be reached at www.theretirementgroup.com.
Tags: Financial Planning, Lump Sum, Pension, Retirement Planning