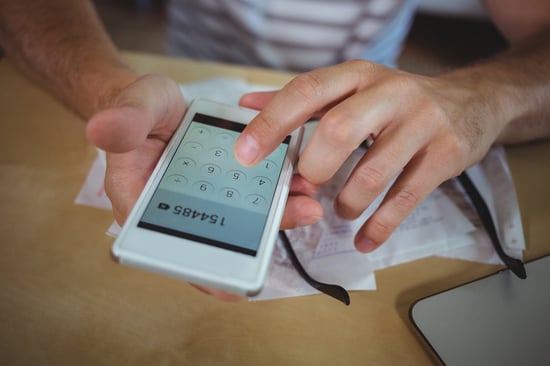 What Are Savings Accounts?
Traditional savings accounts offer you an opportunity to earn interest on the money you deposit while enjoying safety and easy access to your cash. Financial institutions that offer savings accounts include commercial banks, savings banks, savings and loan associations, and credit unions. The institution can use some of the total amount invested to loan money to other customers (for example, as mortgages). The bank expects to earn a profit on the spread (i.e., the difference between what it pays out to depositors in interest and what it receives in interest from borrowers).
Some institutions require a minimum deposit to establish a savings account, and some require you to maintain a minimum balance. The annual rate of interest on a savings account is usually somewhat lower than that of a certificate of deposit or a money market account, but savings accounts are FDIC insured.
Strengths
Flexibility and Liquidity
It's easy to open a savings account, and most institutions allow you access to your account through ATMs, so you can make deposits and withdrawals virtually whenever you like. Savings accounts are highly liquid because you aren't subject to penalties for withdrawals as you would be if you made early withdrawals from a CD or other term deposits.
Accounts Are Insured
Most savings accounts offered by chartered institutions are insured for up to $250,000 per depositor per bank by the Federal Deposit Insurance Corporation (FDIC). Retirement accounts also are generally insured up to $250,000. Credit unions provide comparable insurance coverage. The insurance applies to each ownership format per bank. For example, if you had an individual account, a joint account with your spouse, and a retirement account, and each account had a balance of $250,000, all three accounts would be fully insured by the FDIC for a total of $750,000.
Your Account Earns Interest
Savings accounts typically pay interest. The interest is usually posted to accounts on a monthly or quarterly basis. However, the interest rate is fairly low.
Tradeoffs
Interest Paid Is Low
Typically, you'll earn less on a savings account than you would if you had invested the same sum of money in a CD or a money market account. Interest on savings accounts is often so low that it may not compensate for the effects of inflation and taxes.
Opportunity Cost
So-called safe investments involve what's known as an opportunity cost. If you invest in long-term vehicles that are more risky, you have the potential to earn better returns.
Restrictions May Apply
Some financial institutions require a minimum initial deposit to open an account, and some require that you maintain a minimum balance. In addition, some institutions charge activity fees if you make more than a specified number of withdrawals within a given period.
You May Be Unable To Write Checks on the Account
Check-writing privileges is one of the principal features of checking accounts, which may also pay a small amount of interest on your account. However, most savings accounts usually don't offer this service, so you might have to visit a branch office or an ATM to make withdrawals.
Tax Considerations
The interest you receive from a savings account is taxable income that must be reported on your federal income tax return, and probably on your state return as well. At the end of the year, your financial institution will send you a Form 1099-INT summarizing the interest you received during the year.
Savings Account with Parent as Trustee
You may establish a savings account for a minor child, but place the account in your name, subject to your control as trustee. The interest the child's account earns is taxable to the child, presumably at a much lower rate. However, under the law of the state in which the child resides, both of the following must apply:
The savings account must legally belong to the child
The parents are not legally permitted to use any of the funds to support the child
This material was prepared by Broadridge Investor Communication Solutions, Inc., and does not necessarily represent the views of The Retirement Group or FSC Financial Corp. This information should not be construed as investment advice. Neither the named Representatives nor Broker/Dealer gives tax or legal advice. All information is believed to be from reliable sources; however, we make no representation as to its completeness or accuracy. The publisher is not engaged in rendering legal, accounting or other professional services. If other expert assistance is needed, the reader is advised to engage the services of a competent professional. Please consult your Financial Advisor for further information or call 800-900-5867.
The Retirement Group is not affiliated with nor endorsed by fidelity.com, netbenefits.fidelity.com, hewitt.com, resources.hewitt.com, access.att.com, ING Retirement, AT&T, Qwest, Chevron, Hughes, Northrop Grumman, Raytheon, ExxonMobil, Glaxosmithkline, Merck, Pfizer, Verizon, Bank of America, Alcatel-Lucent or by your employer. We are an independent financial advisory group that specializes in transition planning and lump sum distribution. Please call our office at 800-900-5867 if you have additional questions or need help in the retirement planning process.
The Retirement Group is a Registered Investment Advisor not affiliated with FSC Securities and may be reached at www.theretirementgroup.com.
Tags: Financial Planning, Lump Sum, Pension, Retirement Planning