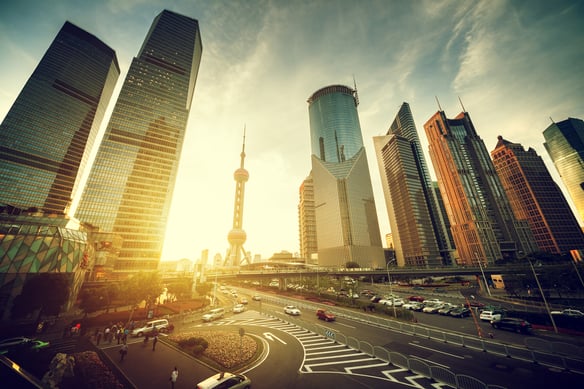 What Is Insurance Securitization?
In General
Generally speaking, securitization refers to the process of selling investors paper backed by expected future receipts. Usually, these future receipts are repayments of loans or other types of debt instruments. However, the receipts could also be for an insurance policy.
The Securitization Concept
The securitization concept is simply this: A recipient of payments (e.g., a lender or creditor) pools the assets underlying the right to a future stream of payments (e.g., loans or leases), converts them to securities, and sells them to investors.
Usually, a special purpose trust is created solely to buy the pools and issue securities based on that collateral. The trust is generally a subsidiary of some sponsoring company that underwrites and distributes the securities. Often, the creditworthiness of the assets is enhanced to investment-grade levels through a variety of techniques, such as grouping underlying assets by their credit risk or including more assets than are required to make the payments promised by the new security. The new securities may also be rated by a national credit-rating agency hired by the sponsoring company, which then prices and markets the securities to investors. Cash flows from the payments pay off principal and interest on the securities.
The Evolution of the Securitization Market
In the mid-1970s, demand for residential mortgages exceeded the financial institutions' ability to meet that demand. In response to this, the mortgage-backed security was born. Very quickly, the capital markets became a popular source of money for commercial and other types of loans and debt instruments. The evolution of securitization continued, and the capital markets have become the primary source of cover for insurers' catastrophic risks.
Securitization in the Insurance Industry
The rise of insurance risk securitization began in 1992 when Hurricane Andrew hit Florida with a vengeance, causing $18 billion in damage. Insurers paid the price, and then looked seriously at how to reduce the risk of exposure that they had been carrying by themselves. Insurers needed to find new providers of capital, and securitization was one way of doing that. Two techniques developed: one in catastrophe bonds, or CAT bonds for short, and the other in the asset-backed market where specific pools of risk are put into securities with payment structures that depend on the performance of those pools, as in credit card receivables.
The Birth of CAT Bonds
CAT bonds work similarly to other securitized products, but with a reinsurance twist. Insurers set up a reinsurance company. Then, the insurer buys reinsurance from the reinsurance company, which in turn sells notes to investors. Returns of principal and interest are tied to the promise of repayment by the insurer, typically with the provision that the costs of catastrophes do not exceed a certain amount. As long as a catastrophe like Hurricane Andrew does not hit, investors can enjoy yields like those of junk bonds and also get their principal back.
Who Invests In Insurance Risk?
The primary purchasers of insurance risk have been large investors, such as life insurers, property and casualty insurers, money managers, foreign banks, and mutual and hedge funds. However, as private investors become more familiar and comfortable with the product, the investor pool will widen.
What's Next?
Financiers believe that CATs will soon become only one segment of the world of securitized insurance products. Other types of risks that might potentially form the basis for securitized products include casualty coverage, product liability, and life insurance.
This material was prepared by Broadridge Investor Communication Solutions, Inc., and does not necessarily represent the views of The Retirement Group or FSC Financial Corp. This information should not be construed as investment advice. Neither the named Representatives nor Broker/Dealer gives tax or legal advice. All information is believed to be from reliable sources; however, we make no representation as to its completeness or accuracy. The publisher is not engaged in rendering legal, accounting or other professional services. If other expert assistance is needed, the reader is advised to engage the services of a competent professional. Please consult your Financial Advisor for further information or call 800-900-5867.
The Retirement Group is not affiliated with nor endorsed by fidelity.com, netbenefits.fidelity.com, hewitt.com, resources.hewitt.com, access.att.com, ING Retirement, AT&T, Qwest, Chevron, Hughes, Northrop Grumman, Raytheon, ExxonMobil, Glaxosmithkline, Merck, Pfizer, Verizon, Bank of America, Alcatel-Lucent or by your employer. We are an independent financial advisory group that specializes in transition planning and lump sum distribution. Please call our office at 800-900-5867 if you have additional questions or need help in the retirement planning process.
The Retirement Group is a Registered Investment Advisor not affiliated with FSC Securities and may be reached at www.theretirementgroup.com.
Tags: Financial Planning, Lump Sum, Pension, Retirement Planning