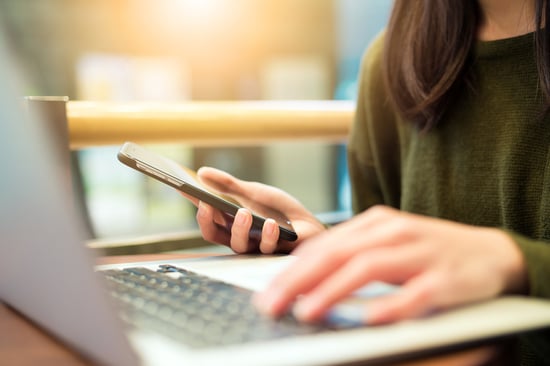 What Is Selection of Fiscal Year?
The selection of fiscal year is a post-mortem estate planning tool that can help your estate save income taxes. When you die, all your assets (and liabilities) become known as your estate. Your estate is a separate taxpaying entity. In fact, one of the first things your personal representative (either an executor who is nominated in your will, or an administrator who is appointed by the court if you have not named an executor or your executor fails to serve) must do is get an entity identification number (EIN) from the IRS for tax-filing purposes. Your personal representative settles your estate. That is, your personal representative inventories your assets, probates your will, pays your creditors, files tax returns and pays estate taxes, and distributes the remaining assets to your beneficiaries (among other things). All this takes time (typically, one year, but it can take several years). During this time, the assets in your estate may be earning income. For example, rents may be collected, bank accounts may be earning interest, dividends may be received from stock, or a gain may be recognized on the sale of an asset. If this is the case, an income tax return (Form 1041) needs to be filed, and income tax may be owed.
The selection of fiscal year allows your personal representative to report such income on a fiscal rather than calendar year basis. In order for this election to be effective, your personal representative must make the election within three and a half months of the end of the selected fiscal year filing time period. If your personal representative fails to make a timely election, the calendar year is used. In this case, the first taxable year of your estate ends on December 31 of the year in which you die. When your personal representative selects a fiscal year, the executor is able to select the ending date of the fiscal year. The selected end of the fiscal year cannot be more than 12 months after you die.
Example(s): If you die on June 15, your executor may elect a fiscal year ending on the last day of any month from June 30 of this year through May 31 of the following year. This means that your executor may choose a short fiscal year for the first taxable year. All subsequent years must consist of full 12-month cycles, except for the year in which your estate is finalized, closed, and final distributions made.
Caution: Your personal representative is required by the IRS to maintain an accounting. Therefore, when selecting an executor, you should choose someone who is capable of handling these matters.
Tip: To get an EIN for your estate, your personal representative can call one toll-free number Monday through Friday, 7:30 a.m. to 5:30 p.m. local time, or fax a request at any time. Brookhaven, NY: (631) 447-4991 Cincinnati, OH: (859) 669-5760 Philadelphia, PA: (215) 516-3990 Taxpayers located outside the United States must continue to call directly to the Philadelphia Service Center. The telephone number is (215) 516-6999. Your personal representative can also apply online or by mail. Your personal representative can get an EIN for your estate without filing a separate power of attorney form.
Why Does It Matter?
May Reduce Estate's Income Tax Liability
Your estate's overall tax burden may be reduced by your personal representative carefully selecting the fiscal or calendar-year method. If you're personal representative selects an ending date of the fiscal year that results in a short initial year, your executor can increase the total number of taxable years your estate will have. This will cause the total income tax to be stretched out over a longer period of time.
Your estate is allowed a $600 exemption for each taxable year. Progressive income tax rates may also lower the overall tax burden. By spreading income out over a longer period of time, the total tax burden may be lower. Additionally, by selecting the end of the fiscal year carefully, your executor may be able to strategically recognize expenses and receipts to the estate's advantage.
Example(s): You own a four-unit apartment building and collect rent in the amount of $4,000 monthly. Tragically, you die in a water-skiing accident in May. From June through January of the next year, your estate collects rent in the amount of $32,000. Additionally, your estate makes repairs to the building in January at a cost of $32,000. Your executor selects January 31, as the end of your estate's first fiscal year. Your estate owes no income tax the first year because the expenses totally offset the rents. If your executor had selected the calendar year, $28,000 in rents would have been collected and income tax would be owed on that amount.
Delays Income Taxation to Your Beneficiaries
You may be able to help your beneficiaries delay taxation on income earned on their bequests by the careful selection of an appropriate fiscal year. Your beneficiary is obligated to report taxable distributions on his or her income tax return for the taxable year in which the estate's taxable year ends.
Example(s): If your estate selects January 31 as the end of its fiscal year, your beneficiary would not have to report income distributed with respect to a fiscal year until April 15 of the following calendar year, almost 14 months after the distribution. If your beneficiary uses a fiscal year, the delay in reporting can be even longer.
This material was prepared by Broadridge Investor Communication Solutions, Inc., and does not necessarily represent the views of The Retirement Group or FSC Financial Corp. This information should not be construed as investment advice. Neither the named Representatives nor Broker/Dealer gives tax or legal advice. All information is believed to be from reliable sources; however, we make no representation as to its completeness or accuracy. The publisher is not engaged in rendering legal, accounting or other professional services. If other expert assistance is needed, the reader is advised to engage the services of a competent professional. Please consult your Financial Advisor for further information or call 800-900-5867.
The Retirement Group is not affiliated with nor endorsed by fidelity.com, netbenefits.fidelity.com, hewitt.com, resources.hewitt.com, access.att.com, ING Retirement, AT&T, Qwest, Chevron, Hughes, Northrop Grumman, Raytheon, ExxonMobil, Glaxosmithkline, Merck, Pfizer, Verizon, Bank of America, Alcatel-Lucent or by your employer. We are an independent financial advisory group that specializes in transition planning and lump sum distribution. Please call our office at 800-900-5867 if you have additional questions or need help in the retirement planning process.
The Retirement Group is a Registered Investment Advisor not affiliated with FSC Securities and may be reached at www.theretirementgroup.com.
Tags: Financial Planning, Lump Sum, Pension, Retirement Planning