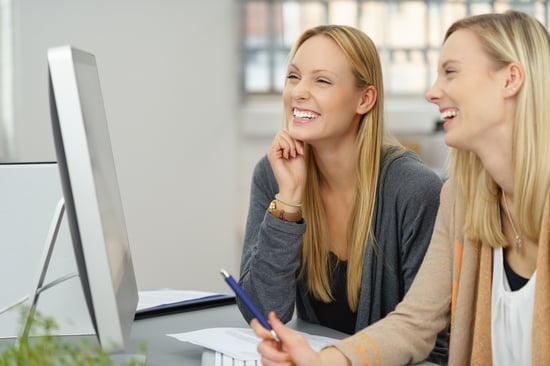 What Is It?
If you itemize deductions on Schedule A, you may deduct the cost of your (and your spouse's and dependent's) medical care, including the cost of your health insurance, subject to certain restrictions. However, if you are self-employed, you may be able to take a special deduction for your health insurance premiums on Schedule 1 of your tax return.
Who Is Eligible For the Special Deduction?
You are eligible for the special deduction if you are any of the following:
Self-employed and made a net profit during the tax year
A general partner in, or limited partner receiving guaranteed payments from, a partnership
A person who receives wages from, holds a share greater than 2 percent in, and is treated as a partner of an S corporation
How Does The Deduction Work?
If you are eligible, you may take the cost of your, your spouse's, and your dependent's health insurance as a deduction on Schedule 1 of your Form 1040.
Tip: You can include a portion of any amount you pay for qualified long-term care insurance when figuring this deduction. (See IRS Publication 535 for more information.)
What Is The Benefit of This Deduction?
By allowing you to deduct your health insurance costs on your Schedule 1 rather than on your Schedule A, you are able to deduct this cost even if you don't itemize your deductions. Even if you itemize, you avoid the 7.5 percent floor (10 percent in 2021) for medical deductions on Schedule A.
Example(s): Suppose your adjusted gross income (AGI) is $100,000 and your medical expenses, including $2,000 for health insurance premiums, totaled $8,000. Because of the 7.5 percent floor (on Schedule A), your medical and dental expense deduction would only accrue once your expenses exceed $7,500 (7.5% x $100,000), thus providing for a $500 deduction.
Example(s): However, if you qualify for the special self-employment health insurance deduction, you would automatically be able to deduct $2,000 on Schedule 1 of your Form 1040. Your medical and dental expense deduction on your Schedule A would, in this instance, be reduced to $0, but your net deduction would be $1,500 larger than it would have been without the special deduction.
Limitations on Taking the Special Health Insurance Deduction
If you qualify for the special deduction but you or your spouse was eligible for a subsidized health plan maintained by your or your spouse's employer for any month (or part of a month) during the tax year, then any amounts you paid for health insurance during those months cannot be used to calculate the special deduction.
Caution: Your deduction cannot be greater than your earned income from the trade or business for which the insurance plan was established.
For additional information, see IRS Publication 535.
This material was prepared by Broadridge Investor Communication Solutions, Inc., and does not necessarily represent the views of The Retirement Group or FSC Financial Corp. This information should not be construed as investment advice. Neither the named Representatives nor Broker/Dealer gives tax or legal advice. All information is believed to be from reliable sources; however, we make no representation as to its completeness or accuracy. The publisher is not engaged in rendering legal, accounting or other professional services. If other expert assistance is needed, the reader is advised to engage the services of a competent professional. Please consult your Financial Advisor for further information or call 800-900-5867.
The Retirement Group is not affiliated with nor endorsed by fidelity.com, netbenefits.fidelity.com, hewitt.com, resources.hewitt.com, access.att.com, ING Retirement, AT&T, Qwest, Chevron, Hughes, Northrop Grumman, Raytheon, ExxonMobil, Glaxosmithkline, Merck, Pfizer, Verizon, Bank of America, Alcatel-Lucent or by your employer. We are an independent financial advisory group that specializes in transition planning and lump sum distribution. Please call our office at 800-900-5867 if you have additional questions or need help in the retirement planning process.
The Retirement Group is a Registered Investment Advisor not affiliated with FSC Securities and may be reached at www.theretirementgroup.com.
Tags: Financial Planning, Lump Sum, Pension, Retirement Planning