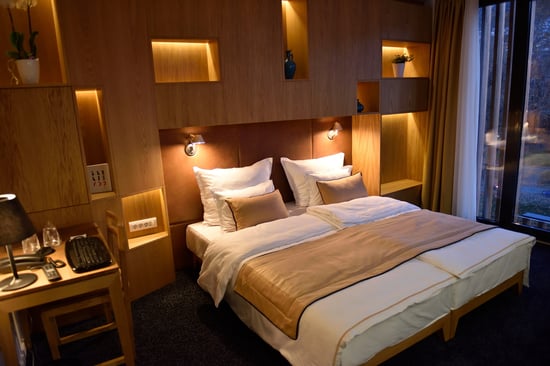 What Is The Purpose of an Extended Warranty or Service Contract?
Extended warranties and service contracts (which are basically the same) take over where manufacturer's warranties leave off. They generally cover service and repairs after the manufacturer's warranty expires, although coverage may begin while the manufacturer's warranty is still in place. Each extended warranty and service contract is different, so you will have to read the information carefully to find out what's covered and what's not.
Should You Buy an Extended Warranty or Service Contract?
For some people, extended warranties and service contracts offer peace of mind. For others, they're just another needless expense. There are several questions you should consider in order to decide which category you fall into:
How long do you intend to keep your car? If you think you will probably get rid of the car before the extended warranty begins, it makes little sense to buy this coverage.
How long and how comprehensive is the manufacturer's warranty? Most manufacturers' warranties cover at least the first three years of the car's life, and most are quite comprehensive. If the extended warranty simply duplicates the manufacturer's warranty, it's probably not worthwhile.
What does the extended warranty cover? It's important to understand exactly what's covered under the extended warranty. Some are extremely limited and don't cover many common and expensive repairs.
How much does the extended warranty cost? Extended warranties can add $400 to $1,200 to the cost of a new car. You often must pay a deductible on covered repairs as well. Depending on how reliable your car turns out to be, the cost of the contract may be more than your future claims.
How are covered repairs paid for? Some warranties require you to pay for covered repairs and then seek reimbursement, rather than pay claims directly. You also may not be able to choose which mechanic performs the repairs.
Do You Have to Buy The Extended Warranty At The Same Time You Buy The Car?
You can usually buy an extended warranty at any time, even after the sale. You don't even need to purchase the warranty from the same dealer who sold you the car. For example, you could buy your car from one Ford dealer, and then buy a Ford-backed service contract from another Ford dealer. There are also services available on the Internet that can help you find extended warranties for your car, often at discount prices. If you think you're interested in purchasing an extended warranty, you may want to do some research before you purchase your car. You may be able to find a better price (or a better warranty) than the dealer offers.
Is The Price of The Extended Warranty Negotiable?
Like almost everything in the car buying process, the price of an extended warranty is generally negotiable. You may be able to get as much as 50 percent taken off the price of the warranty if you bargain with the dealer. This is especially true if you can present information from another source about a less expensive warranty package and explain that you will buy the dealer's warranty only if he or she can beat the price.
This material was prepared by Broadridge Investor Communication Solutions, Inc., and does not necessarily represent the views of The Retirement Group or FSC Financial Corp. This information should not be construed as investment advice. Neither the named Representatives nor Broker/Dealer gives tax or legal advice. All information is believed to be from reliable sources; however, we make no representation as to its completeness or accuracy. The publisher is not engaged in rendering legal, accounting or other professional services. If other expert assistance is needed, the reader is advised to engage the services of a competent professional. Please consult your Financial Advisor for further information or call 800-900-5867.
The Retirement Group is not affiliated with nor endorsed by fidelity.com, netbenefits.fidelity.com, hewitt.com, resources.hewitt.com, access.att.com, ING Retirement, AT&T, Qwest, Chevron, Hughes, Northrop Grumman, Raytheon, ExxonMobil, Glaxosmithkline, Merck, Pfizer, Verizon, Bank of America, Alcatel-Lucent or by your employer. We are an independent financial advisory group that specializes in transition planning and lump sum distribution. Please call our office at 800-900-5867 if you have additional questions or need help in the retirement planning process.
The Retirement Group is a Registered Investment Advisor not affiliated with FSC Securities and may be reached at www.theretirementgroup.com.
Tags: Financial Planning, Lump Sum, Pension, Retirement Planning