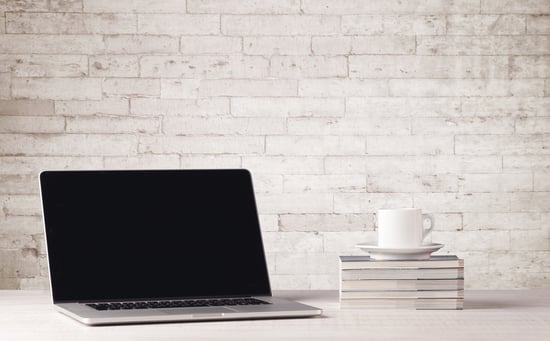 What Is A Short Sale?
A short sale occurs when you sell borrowed property to a third party and repay the lender at a later date with substantially identical property. (Substantially identical property may be defined as recently acquired property that is not different in any material way from the property sold or disposed of.) The transaction is closed when you deliver the replacement property to the lender.
Speculation is involved--you expect that the market price of the property will decline shortly after your sale to the third party. When the price of the property falls, you (typically) buy property to replace that borrowed from the lender. After covering your debt, you expect to be left with a profit. (Note that the replacement property may consist of either newly purchased property or property that you already own.)
Example(s): Assume that you think X stock will drop from $100 to $90. You borrow a share of stock from your broker and contract to sell it to a friend for $100. The $100 sales proceeds are deposited temporarily with the broker as collateral for the return of the share of stock. Sometime later, the price of X drops to $90. You buy a share of X stock on the open market at $90 and deliver the share of stock to your broker. In turn, the broker releases the $100 sale proceeds to you. The result? You've made a $10 profit ($100-$90).
A variant of the short sale is the "short sale against the box." Such a case occurs when you already own property that is substantially identical to the borrowed property; for instance, you might already own 50 shares of stock in ABC Company. For tax hedge reasons, you want to hold the stock you already own, so you borrow (and then sell) 50 new shares of ABC stock from the broker. You should be aware that short sale against the box transactions may have adverse tax consequences.
Why Might You Wish to Engage In a Short Sale?
There are a couple of reasons why you might wish to engage in a short sale:
You sell short because you expect the stock or security will soon drop in value. Thus, it may be possible for you to make money by selling now and buying later at a lower price. (In such cases, your gain is usually treated as short-term capital gain.)
You sell short because you have a valid business reason: You want to lock in your profit on a business transaction. Since there is risk associated with interest rates or currency values, you use a short sale to create a hedge. This eliminates your exposure.
You sell short because you have a tax motive.
What Are The Tax Consequences of a Short Sale?
The tax rules for determining gain depend on the type of short sale involved and may also depend on when you entered into the short sale. For short sales entered into before June 9, 1997, the tax consequences remain open until you deliver identical property to the lender (broker) to close the sale. Therefore, gain or loss from the short sale is determined for tax purposes when the sale is closed, not when you sell the property. The timing of your gain or loss recognition remains open until you replace the borrowed property.
For certain short sales (including "short sale against the box") entered into after June 8, 1997, the deferral of gain is no longer allowed. The short sale contract is treated as a "constructive sale," and gain (but not loss) must be recognized as of the date of the short sale. The constructive sale rules apply to the sale of any appreciated position (fair market value exceeds your basis) in stock, partnership interests, and certain debt instruments, if the same or substantially identical property is held or acquired. A constructive sale gain is calculated as if the position was sold at fair market value on the date of original transaction. It may be necessary for you to make certain adjustments to the tax basis of the property that you held or acquired. In particular, gain recognized at the time of the constructive sale is added to the basis of such property, and your holding period in the position begins on the date of the constructive sale. (Note that there are several exceptions to the constructive sale rules. See below for more information.)
Example(s): Assume Ken owns 500 shares of ABC stock that have a basis of $25 per share and a current fair market value of $60 per share. On December 1, 2011, Ken entered into a short sale against the box by borrowing 500 shares of ABC stock from his broker and selling the shares for $30,000 (500 shares x $60/share). Ken's broker holds the $30,000 until he closes the transaction by delivering 500 shares of ABC stock at a future date.
Example(s): The constructive sale rules require Ken to recognize a gain of $17,500 ($30,000 from the sale--$12,500 basis in stock) as of December 1, 2011. His basis in the 500 shares of stock he still owns is adjusted to $30,000 ($12,500 original basis +$17,500 gain recognized on the constructive sale), and his holding period for the stock is treated as beginning on December 1, 2011.
Gain or Loss on Short Sales
There are general rules for classifying the gain or loss on a short sale, and there are exceptions:
General Rules
Traditional short sales result in capital gain or loss if the property closing the short sale is a capital asset. (This usually results in short-term gain or loss.) Gain is considered short term if:
You held substantially identical property for one year or less on the date of the original short sale, or
Regardless of the holding period, you acquired property substantially identical to the property sold short after the short sale but on or before the date of closing the short sale
Caution: The general rules don't apply to any capital gain on property that exceeds the amount of substantially identical property.
Tip: Loss, if any, is considered long term if you held substantially identical property for more than one year (even if the property used to close the sale was held for one year or less).
Exceptions
The general rules do not apply in certain cases. The constructive sale rules restrict your ability to defer recognition of gain on appreciated property you own through the use of selling short-against-the-box and similar strategies. You're treated as constructively selling property you already own if you borrow and sell the same or substantially identical property. Internal Revenue Code Section 1259 lists several exceptions to the constructive sale rules, including the following:
A position that is "marked to market."
A position that is straight debt.
A contract for the sale of appreciated financial instruments (which are not marketable securities) that settle within one year after such contract is entered into.
A position that is closed within 30 days after the end of the year in which it was entered. This is provided, however, that you held the appreciated position for at least 60 days beginning on the date the transaction is closed. It is provided, further, that at no time during the 60-day period your risk of loss was reduced.
Obviously, these exceptions are very technical; full treatment is beyond the scope of this discussion. For detailed information, consult additional sources.
Wash Sales
A wash sale occurs when you sell a security at a loss and you acquire the same or substantially identical security within 30 days before or after the sale. You must forgo any losses incurred in a wash sale. How does this apply to short sales? A loss on the closing of a short sale of stock or securities is disallowed if, within the period from 30 days before the closing date through 30 days after, substantially identical stock or securities are sold or sold short.
Example(s): You purchase X for $100 and sell X short for $100 on December 15. On the last day of the year, X is trading for $90--a $10 loss. You sell X and incur a $10 short-term loss, which you hope to use as an offset against this year's gain. On the first day in January, you close your short position at a $10 short-term gain. The wash sale rule bars the loss until you recognize the gain.
This material was prepared by Broadridge Investor Communication Solutions, Inc., and does not necessarily represent the views of The Retirement Group or FSC Financial Corp. This information should not be construed as investment advice. Neither the named Representatives nor Broker/Dealer gives tax or legal advice. All information is believed to be from reliable sources; however, we make no representation as to its completeness or accuracy. The publisher is not engaged in rendering legal, accounting or other professional services. If other expert assistance is needed, the reader is advised to engage the services of a competent professional. Please consult your Financial Advisor for further information or call 800-900-5867.
The Retirement Group is not affiliated with nor endorsed by fidelity.com, netbenefits.fidelity.com, hewitt.com, resources.hewitt.com, access.att.com, ING Retirement, AT&T, Qwest, Chevron, Hughes, Northrop Grumman, Raytheon, ExxonMobil, Glaxosmithkline, Merck, Pfizer, Verizon, Bank of America, Alcatel-Lucent or by your employer. We are an independent financial advisory group that specializes in transition planning and lump sum distribution. Please call our office at 800-900-5867 if you have additional questions or need help in the retirement planning process.
The Retirement Group is a Registered Investment Advisor not affiliated with FSC Securities and may be reached at www.theretirementgroup.com.
Tags: Financial Planning, Lump Sum, Pension, Retirement Planning