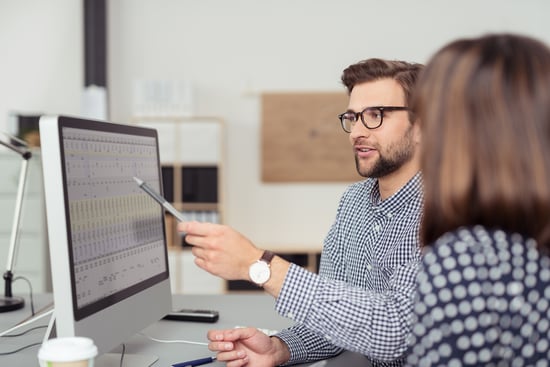 That will depend on the specific type of business you want to own and the area in which you choose to operate. An existing business may offer a familiar product or service with an established base of customers, suppliers, and employees. For some people, the simplicity of starting out in an established business outweighs the disadvantages, including a higher purchase price.

However, an existing business may not be for sale in the industry, field, or region you have chosen. Some businesses that are for sale may not be good buys. For example, the equipment may be outdated, or the business may not be highly regarded in the community. The business may already have a reputation and course of dealings that could be very difficult to change, and you may be buying the seller's headache. In other words, the reason the business is for sale may be a good reason for you not to buy it.

If you have a brand-new idea, there may be no other businesses engaging in the product or service you plan to provide. The absence of an existing business may force you to start your own from scratch. Even if a business is for sale in your chosen field or region, you may still choose to start your own for any number of reasons, including the purchase cost and your access to suitable financing.

Before deciding to buy an existing business or to start one on your own, engage in some research. Study the industry, the competition, and your target market. Consider the type of business you want, where you would like to operate, and your access to financing. Your research may indicate whether it is less costly to start your own business or to buy a going concern. As you evaluate your options, remain open to all of the possibilities.
This material was prepared by Broadridge Investor Communication Solutions, Inc., and does not necessarily represent the views of The Retirement Group or FSC Financial Corp. This information should not be construed as investment advice. Neither the named Representatives nor Broker/Dealer gives tax or legal advice. All information is believed to be from reliable sources; however, we make no representation as to its completeness or accuracy. The publisher is not engaged in rendering legal, accounting or other professional services. If other expert assistance is needed, the reader is advised to engage the services of a competent professional. Please consult your Financial Advisor for further information or call 800-900-5867.
The Retirement Group is not affiliated with nor endorsed by fidelity.com, netbenefits.fidelity.com, hewitt.com, resources.hewitt.com, access.att.com, ING Retirement, AT&T, Qwest, Chevron, Hughes, Northrop Grumman, Raytheon, ExxonMobil, Glaxosmithkline, Merck, Pfizer, Verizon, Bank of America, Alcatel-Lucent or by your employer. We are an independent financial advisory group that specializes in transition planning and lump sum distribution. Please call our office at 800-900-5867 if you have additional questions or need help in the retirement planning process.
The Retirement Group is a Registered Investment Advisor not affiliated with FSC Securities and may be reached at www.theretirementgroup.com.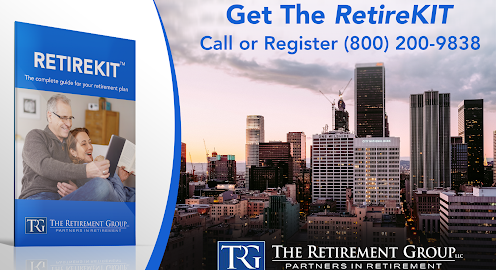 Tags: Financial Planning, Lump Sum, Pension, Retirement Planning