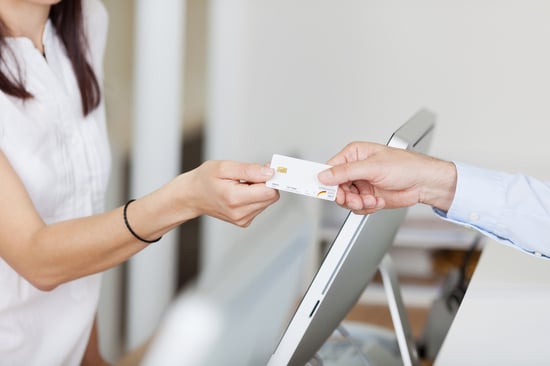 Next to "When should I claim Social Security benefits?", one of the more common questions people have is "How much will I receive?"
Calculating your potential Social Security benefit is a three-step process:

1. Calculate Your Average Indexed Monthly Earnings (AIME):
The highest 35 years of indexed earnings is added together. It is then divided by the number of months in 35 years to arrive at your AIME. ("Indexed earnings" is an adjustment made to historical earnings so that they reflect a current standard of living.)
2. Determine Your Primary Insurance Amount (PIA):
AIME is subjected to a formula based on the year of first eligibility (age 62).
3. Application Age:
The final calculation will be based on the age you apply for Social Security retirement benefits. For instance, if you apply at full retirement age, you will receive 100% of your PIA. If you apply for early benefits, your benefit will be less and if you wait until after full retirement age your retirement benefit will exceed your PIA.
If this all sounds complicated, that's because it is. However, the Social Security Administration allows you to calculate your personal benefits without you having to do any of the math.
Social Security is a complex retirement decision that requires careful planning in order to maximize its value to you and your spouse in retirement. You should consider working with your financial professional as well as accessing the information resources at the Social Security Administration, to help you make the decisions that are most appropriate to your needs.
This material was prepared by Broadridge Investor Communication Solutions, Inc., and does not necessarily represent the views of The Retirement Group or FSC Financial Corp. This information should not be construed as investment advice. Neither the named Representatives nor Broker/Dealer gives tax or legal advice. All information is believed to be from reliable sources; however, we make no representation as to its completeness or accuracy. The publisher is not engaged in rendering legal, accounting or other professional services. If other expert assistance is needed, the reader is advised to engage the services of a competent professional. Please consult your Financial Advisor for further information or call 800-900-5867.
The Retirement Group is not affiliated with nor endorsed by fidelity.com, netbenefits.fidelity.com, hewitt.com, resources.hewitt.com, access.att.com, ING Retirement, AT&T, Qwest, Chevron, Hughes, Northrop Grumman, Raytheon, ExxonMobil, Glaxosmithkline, Merck, Pfizer, Verizon, Bank of America, Alcatel-Lucent or by your employer. We are an independent financial advisory group that specializes in transition planning and lump sum distribution. Please call our office at 800-900-5867 if you have additional questions or need help in the retirement planning process.
The Retirement Group is a Registered Investment Advisor not affiliated with FSC Securities and may be reached at www.theretirementgroup.com.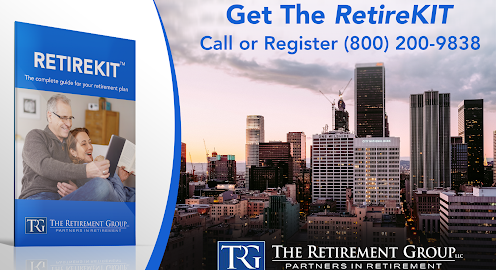 Tags: Financial Planning, Lump Sum, Pension, Retirement Planning