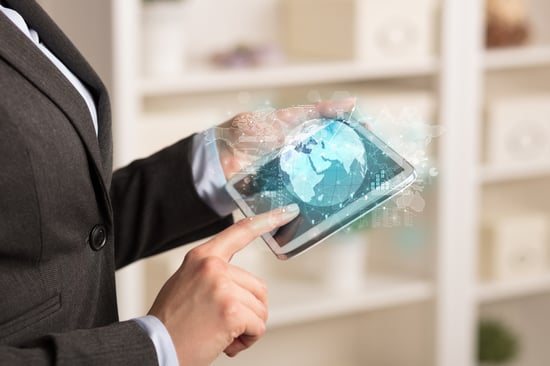 What Is Sole Ownership?
Sole or outright ownership means that you own property in full by yourself. You alone are entitled to enjoy the full use and benefit of the property. On the flip side, however, you alone are responsible for any of the costs associated with the property. If the property produces income, you alone have the right to receive that income, and you alone will be responsible for any income taxes that are incurred.
There are no restrictions on this type of property ownership as long as you are a legal adult (generally, 18 years) and competent. In general, you can do whatever you want with solely owned property, as long as you don't do anything illegal with it, such as growing marijuana on your land, for example. You alone decide how to dispose of solely owned property. You may sell it, rent it, exchange it, divide it, gift it, or bequeath it to your heirs.
Technical Note: The old English common law name for this type of ownership is a fee simple. Sole ownership of a business is referred to as a sole proprietorship.
Why Would You Want To Solely Own Property?
You Control the Property
You have total control over solely owned property. In most cases, you do not have to consult with anyone regarding how the property is used, managed, invested, or disposed of. You can also take out a loan secured by the property without permission from anyone else, assuming the bank will give you credit. Sole ownership provides the simplest way to manage property. It may also be attractive if you are a person who needs unfettered control of your affairs or if there is no one else you can trust.
You Receive All the Income Generated By the Property
If the property you solely own produces income, you alone are entitled to receive it. While you will be taxed on this income, you may also be able to deduct certain expenses incurred to produce that income.
You Select Who Receives the Property after Your Death
Unlike some types of joint ownership, where property passes directly to the surviving co-owners, solely owned property passes in accordance with your wishes under your will.
Only Your Creditors Can Make a Claim against the Property
When you hold property together with a joint owner, that person's creditors may reach the property, even if you have no obligation to the other person's creditors. With sole ownership, you only have to be concerned about your own creditors.
What Are The Tradeoffs?
The Property May Be Subject To Probate
If you do not make other plans (e.g., create a trust), your solely owned property will pass through probate. Probate, the court-supervised process of administering your will, can be expensive and time-consuming.
You Are Responsible For All Taxes Associated With the Property
As sole owner of the property, you will be required to pay any taxes that are associated with the property. When you buy the property, you may have to pay sales tax. If the property produces income, you will be responsible for the income taxes. If you sell the property, you may have to pay capital gains taxes. If you give the property away, you may be responsible for gift taxes. Also, the property may be subject to estate taxes when you die.
Tip: You may also be entitled to deduct certain expenses associated with the property.
Community Property Laws May Preclude a Spouse from Owning Property as a Sole Owner
If you live in a community property state, the state will generally consider any property acquired during a marriage to belong equally to both spouses (regardless of who paid for it), unless you can prove that the acquisition was made with separate funds.
This material was prepared by Broadridge Investor Communication Solutions, Inc., and does not necessarily represent the views of The Retirement Group or FSC Financial Corp. This information should not be construed as investment advice. Neither the named Representatives nor Broker/Dealer gives tax or legal advice. All information is believed to be from reliable sources; however, we make no representation as to its completeness or accuracy. The publisher is not engaged in rendering legal, accounting or other professional services. If other expert assistance is needed, the reader is advised to engage the services of a competent professional. Please consult your Financial Advisor for further information or call 800-900-5867.
The Retirement Group is not affiliated with nor endorsed by fidelity.com, netbenefits.fidelity.com, hewitt.com, resources.hewitt.com, access.att.com, ING Retirement, AT&T, Qwest, Chevron, Hughes, Northrop Grumman, Raytheon, ExxonMobil, Glaxosmithkline, Merck, Pfizer, Verizon, Bank of America, Alcatel-Lucent or by your employer. We are an independent financial advisory group that specializes in transition planning and lump sum distribution. Please call our office at 800-900-5867 if you have additional questions or need help in the retirement planning process.
The Retirement Group is a Registered Investment Advisor not affiliated with FSC Securities and may be reached at www.theretirementgroup.com.
Tags: Financial Planning, Lump Sum, Pension, Retirement Planning