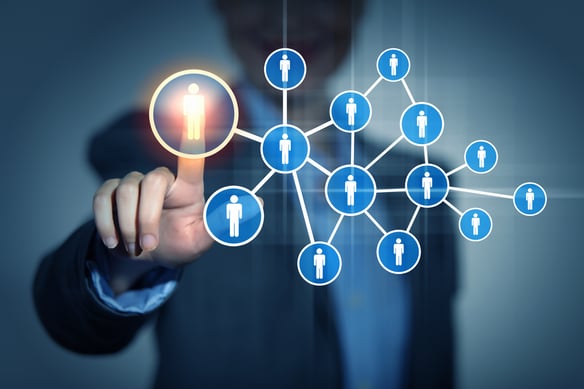 You Don't Have To Go It Alone
You face many challenges as the parent of a child with special needs, and sometimes you feel that you're all alone out there. Your family and friends offer support, but they may not always be available. You know that both you and your child would benefit from having a support network--a formal or informal group of individuals and organizations that can give you emotional support, practical assistance, information, direction, and advice. Fortunately, a wide variety of public and private programs are available to assist you. Many are community-based; often they're housed in schools and run by family service agencies. Help is also available from state programs, government entitlement programs, and national organizations.
What Kind of Support Will You Need?
Advice about Adjusting To Life with a Child with Special Needs
Any new addition to a family affects the entire family, and this is especially true when the new addition is a child with special needs. You, your spouse, and your other children (if any) may need assistance working through a variety of emotional issues surrounding whatever changes you'll need to make in your lives. If your child is diagnosed with a specific condition or disability at birth, the hospital may have counselors on staff who can offer initial support and make referrals to other professionals in the community.
Your health plan may also cover counseling services and refer you to providers available in your area. Low-cost counseling may be offered through your local department of social services. One of the best sources of support, however, may be other parents who have children with disabilities. They have experienced the shock, anger, guilt, or disappointment you may have felt upon learning that your child has special needs, and they can offer emotional support and practical suggestions. They may also have first-hand knowledge of the resources available nationally and in your community.
Help With Medical Issues and Costs
No one's ever fully prepared to be the parent of a child with special needs. You know you'll need to find a good pediatrician and specialists to manage your child's care, and you may need to learn to care for your child at home. Your child may need home health care (which may or may not be covered by Medicaid) or you may need specialized medical training in order to properly care for your child.
Although it seems overwhelming, there's a network of medical and social service resources available to help you understand your child's special needs and explore your options for paying for health care. Your obstetrician, pediatrician, or local hospital may be able to refer you to appropriate resources.
Financial and Legal Help
Financial professionals and attorneys who have specific credentials and experience dealing with the challenges of providing for a child with special needs can help you ensure that your child has adequate financial support throughout his or her life. It's best to get a referral from someone who has previously worked with the professionals you choose.
Educational Services
Perhaps you're worried about your child's development and concerned about finding appropriate educational services. Fortunately, you can turn to your public school system for help. Under federal law, children with disabilities are entitled to special education services, including early intervention services, occupational, physical, and speech therapy, diagnostic services and transportation.
Child and Respite Care
Preschools and other child-care centers are required to provide children with disabilities full access to child care. But that doesn't mean it will be easy to find a child-care arrangement that you're comfortable with. You'll have to find an arrangement where your child is able to get the proper amount of help and supervision he or she needs. In many cases, you may fall back on a less formal arrangement where care is provided in your home by family members or friends.
Another type of care you may benefit from is respite care. The word respite means "relief by an interval of care." In respite care arrangements, your child with special needs stays for a predetermined period of time with substitute caregivers. During that time, you (and other members of your family) will benefit from the "down time" respite care can provide. Respite care can also give you a chance to spend time with your other children doing what's important to them.
Many of the societies dedicated to specific disabilities maintain lists of respite-care workers who can be reimbursed from state funds. Respite care is most often provided in day-care centers or respite group homes, although sometimes a respite-care worker may come to your home. You may also be able to arrange emergency care on short notice with respite providers.
Help Finding Recreational Programs
Ongoing recreational programs (such as play groups or after-school programs) and summer camps for children with special needs will give your child a chance to enjoy a variety of activities and to interact with others. In addition, these programs offer you a break from caring for your child. While some programs are privately run and charge for their services, others are sponsored by local and national nonprofit organizations and provide free or low-cost services. For more information on these programs, contact the local chapters of national organizations, clearinghouse organizations such as the National Information Center for Children and Youth with Disabilities, schools, and local social service agencies.
What Support And Community Resources Can Help?
Finding What You Need
While most parents report that they need financial assistance more than any other kind of help, some states still spend very little on community support systems for children with special needs. Still, some community support is available. Medicaid directly or indirectly funds most programs, so your state determines what kinds of services it will sponsor. To begin your search for community support systems, contact your area health department, welfare department, or social services agency. You can also seek support services through your developing network of friends, relatives, acquaintances, and national organizations and associations.
Informal Networks of Individuals and Groups
Some of the best help you'll get in caring for your child may be informal. Your friends, family members, neighbors, employer, church or synagogue group, and civic leagues may all offer a hand. Don't be reluctant to make your needs known to others.
National or Local Organizations
A national or local organization can be an important source of information and support. They are often dedicated to specific conditions and disorders and can give you advice and information on caring for your child. They can also refer you to specialists, support groups, and other resources that can help you. Many of these organizations have local chapters and/or Internet sites where you can access information.
These organizations commonly sponsor support groups comprised of people (often other parents of children with special needs) who share your concerns. Support groups can often give you information about research and treatment advances, help you deal with the day-to-day problems of caring for your child, and provide comfort and a change in perspective during times of crisis. Look for a group in your community that meets your needs, but if no group is available locally, you may find one on the Internet. Soon, you'll have thousands of virtual-reality friends whose on-line "voices" will become as familiar to you as those of your neighbors.
Social Service Agencies
Nonprofit organizations or government agencies may sponsor in-home care, friendly visits, family counseling services, health maintenance programs, respite care, transportation assistance, and other services in your area. Check your phone book under Social Service Organizations.
Hospitals and Community Health Organizations
Hospitals and other community health organizations frequently offer seminars, training programs, and other services that can help you learn to deal with the emotional and medical issues you face as a parent of a child with special needs. They may also offer meeting space to support groups. Call your local hospital for more information.
This material was prepared by Broadridge Investor Communication Solutions, Inc., and does not necessarily represent the views of The Retirement Group or FSC Financial Corp. This information should not be construed as investment advice. Neither the named Representatives nor Broker/Dealer gives tax or legal advice. All information is believed to be from reliable sources; however, we make no representation as to its completeness or accuracy. The publisher is not engaged in rendering legal, accounting or other professional services. If other expert assistance is needed, the reader is advised to engage the services of a competent professional. Please consult your Financial Advisor for further information or call 800-900-5867.
The Retirement Group is not affiliated with nor endorsed by fidelity.com, netbenefits.fidelity.com, hewitt.com, resources.hewitt.com, access.att.com, ING Retirement, AT&T, Qwest, Chevron, Hughes, Northrop Grumman, Raytheon, ExxonMobil, Glaxosmithkline, Merck, Pfizer, Verizon, Bank of America, Alcatel-Lucent or by your employer. We are an independent financial advisory group that focuses on transition planning and lump sum distribution. Please call our office at 800-900-5867 if you have additional questions or need help in the retirement planning process.
The Retirement Group is a Registered Investment Advisor not affiliated with FSC Securities and may be reached at www.theretirementgroup.com.
Tags: Financial Planning, Lump Sum, Pension, Retirement Planning