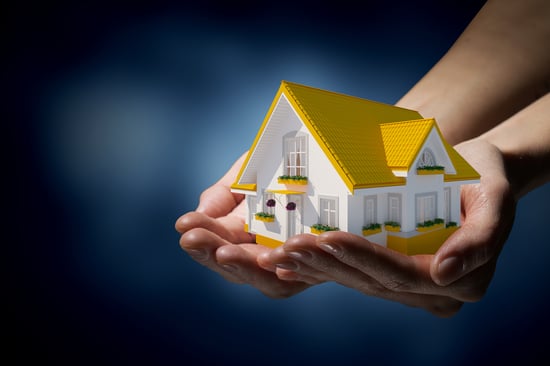 How the gains from the sale of a primary residence are taxed has changed in recent years. If you have recently sold your home, or are considering doing so, you may want to be aware of these new rules.
Home Sale
If you owned and lived in your home for two of the last five years before the sale, then up to $250,000 of profit may be exempt from federal income taxes. If you are married and file a joint return, then it doubles to $500,000.¹
To qualify for this exemption, you cannot have excluded the gain on the sale of another home within two years to this sale. Please consult a professional with tax expertise regarding your individual situation.²
This profit would be excluded from your taxable income. In fact, the sale may not need to be reported unless you receive a Form 1099-S or do not meet the above requirements.
If you sold your home at a loss, unfortunately, you can't deduct the loss.
There Are Exceptions
Even if you do not meet the above requirements, you may qualify for this exclusion:
If you receive the house in a divorce settlement
If you are able to count short-term absences as time lived in the house
If a surviving spouse who has not remarried can count the time that the deceased spouse lived in the house.
The five-year test period can also be suspended for up to ten years in cases where any spouse has served on "qualified official extended duty" as a member of the military, foreign service, or federal intelligence agencies.
Even if you don't pass the five-year rule test, a reduced exclusion may be available if you have a change in employment or health, or because of unforeseen circumstances, such as divorce or multiple births from a single pregnancy. Please speak with a professional with tax expertise regarding your situation.
IRS.gov, 2018
The information in this material is not intended as tax or legal advice. It may not be used for the purpose of avoiding any federal tax penalties.
This material was prepared by Broadridge Investor Communication Solutions, Inc., and does not necessarily represent the views of The Retirement Group or FSC Financial Corp. This information should not be construed as investment advice. Neither the named Representatives nor Broker/Dealer gives tax or legal advice. All information is believed to be from reliable sources; however, we make no representation as to its completeness or accuracy. The publisher is not engaged in rendering legal, accounting or other professional services. If other expert assistance is needed, the reader is advised to engage the services of a competent professional. Please consult your Financial Advisor for further information or call 800-900-5867.
The Retirement Group is not affiliated with nor endorsed by fidelity.com, netbenefits.fidelity.com, hewitt.com, resources.hewitt.com, access.att.com, ING Retirement, AT&T, Qwest, Chevron, Hughes, Northrop Grumman, Raytheon, ExxonMobil, Glaxosmithkline, Merck, Pfizer, Verizon, Bank of America, Alcatel-Lucent or by your employer. We are an independent financial advisory group that specializes in transition planning and lump sum distribution. Please call our office at 800-900-5867 if you have additional questions or need help in the retirement planning process.
The Retirement Group is a Registered Investment Advisor not affiliated with FSC Securities and may be reached at www.theretirementgroup.com.
Tags: Financial Planning, Lump Sum, Pension, Retirement Planning