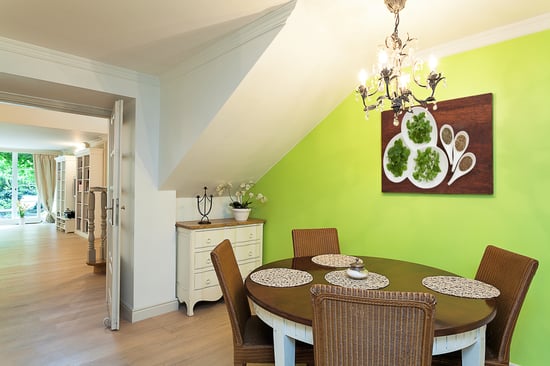 Introduction
If you've bought a new home and are still trying to find a buyer for your old home, you may decide to rent your old home to others temporarily. Fortunately, even if you rent your home to others temporarily, it may still qualify as your principal residence for federal income tax purposes (if you meet all of the requirements). That means that you may be eligible to exclude all or part of the capital gain that may arise when you sell the home. On the downside, though, you won't be able to deduct a loss on the sale. Along with capital gain or loss treatment, you should understand any other issues that may impact your federal income tax return when you rent your principal residence temporarily.
What Constitutes A Temporary Rental, As Opposed To A Permanent Conversion To Rental Property?
To determine whether or not rental is temporary and should therefore follow the principal residence tax rules, courts generally look to the intent of the taxpayer. Evidence that the home continues to be listed for sale during the rental period, that the lease is short-term, or that a depressed real estate market has made a sale difficult all tend to indicate principal residence status. Unlike a permanent conversion of a principal residence to rental property, your property may still be considered your principal residence even if you list it with a real estate agent for sale or lease.
Under What Conditions Can You Exclude Gain From The Sale of Your Home?
The homesale exclusion applies only to the sale of your principal residence. The home in which you spend most of your time during the year will ordinarily be considered your principal residence. (However, the IRS has listed other factors that are relevant in determining your principal residence.) If you sell your principal residence at a gain, you may be able to exclude from federal income taxation all or part of the capital gain. If you meet the requirements, you can exempt up to $250,000 (up to $500,000 for married couples filing jointly) of the capital gain, regardless of your age.
You can generally exclude the gain only if you owned and used the home as your principal residence for at least two out of the five years preceding the sale (the two years do not have to be consecutive). An individual, or either spouse in a married couple, can generally use this exemption only once every two years. Even if you fail to meet these tests, though, you may be eligible for a partial exclusion of capital gain.
What Are The Other Federal Income Tax Consequences of A Temporary Rental?
From a tax perspective, you can offset rental income with allowable interest and property tax deductions if you temporarily rent a personal residence. To the extent that the rental income exceeds these otherwise allowable deductions, you can also claim rental deductions for maintenance, insurance, and depreciation. However, the expenses are limited to the amount of rental income. You cannot claim an overall loss from rental activities if you rent your residence temporarily.
Tip: If you rent your principal residence for fewer than 15 days a year, any rental income you receive is not considered taxable income. In addition, you can only deduct property taxes, qualified interest on loans secured by the residence, and certain casualty losses.
For more information, see IRS Publication 527, Residential Rental Property.
Where Do You Report The Rental Income?
Typically, the rental income from activities not engaged in for profit (e.g., temporary rental income) should be reported on the "Other Income" line on page 1 of Form 1040. The expenses allocable to this income (other than qualified residential interest and taxes) are deductible as miscellaneous itemized deductions to the extent that they exceed the 2 percent of adjusted gross income (AGI) threshold.
This material was prepared by Broadridge Investor Communication Solutions, Inc., and does not necessarily represent the views of The Retirement Group or FSC Financial Corp. This information should not be construed as investment advice. Neither the named Representatives nor Broker/Dealer gives tax or legal advice. All information is believed to be from reliable sources; however, we make no representation as to its completeness or accuracy. The publisher is not engaged in rendering legal, accounting or other professional services. If other expert assistance is needed, the reader is advised to engage the services of a competent professional. Please consult your Financial Advisor for further information or call 800-900-5867.
The Retirement Group is not affiliated with nor endorsed by fidelity.com, netbenefits.fidelity.com, hewitt.com, resources.hewitt.com, access.att.com, ING Retirement, AT&T, Qwest, Chevron, Hughes, Northrop Grumman, Raytheon, ExxonMobil, Glaxosmithkline, Merck, Pfizer, Verizon, Bank of America, Alcatel-Lucent or by your employer. We are an independent financial advisory group that focuses on transition planning and lump sum distribution. Please call our office at 800-900-5867 if you have additional questions or need help in the retirement planning process.
The Retirement Group is a Registered Investment Advisor not affiliated with FSC Securities and may be reached at www.theretirementgroup.com.
Tags: Financial Planning, Lump Sum, Pension, Retirement Planning