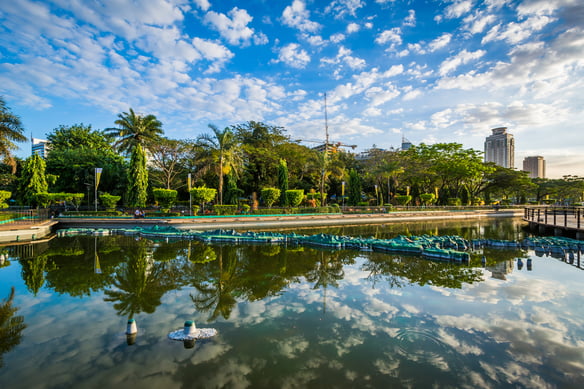 What Are Transfers And Sales?
Although home ownership offers several tax advantages (including a potential deduction for mortgage interest paid), the sale or transfer of your residence can also have some federal income tax advantages. Whether you are selling your principal residence or another residence (for example, a vacation home), converting a personal residence to rental property and then selling it, or transferring your residence into a trust, you'll find that tax planning is essential. Tax-related issues, such as capital gain income, tax basis, deductibility of depreciation and losses, and treatment of capital improvements, may need to be addressed.
What Are The Primary Tax Considerations When You Sell Your Principal Residence or Personal Residence?
It's essential to know the tax definition of a principal residence. Although you may own several homes, you can only have one principal residence. The definition of principal residence is important in determining whether you qualify for the capital gain exclusion when you sell a personal residence. When you sell your principal residence, you need to know how to treat capital gains and capital losses. In order to calculate these gains and losses, you will need to know how to calculate the adjusted basis of your property. Certain items, such as permanent improvements to the property, increase your adjusted basis; other items (such as depreciation) decrease your adjusted basis.
It is also important for you to understand the notion of a personal residence. Although you can have only one principal residence, you can own several residences. Generally, a dwelling is considered a residence if it has a sleeping space, a toilet, and cooking facilities. Therefore, a residence may include a house, a condominium, mobile home, boat, or house trailer. If you rent a residence to others, in part or in full, the expenses relating to the rental use of the property may be deductible. For instance, if you rent a personal residence to others for 15 days or more during a year, and your personal use of it exceeds the greater of 14 days per year or 10 percent of the days rented, then your residence will be considered a vacation home and certain rental-related deductions may be allowed.
However, no deductions attributable to the rental of the property will be allowed (and any rent from the property will not be included in income) if the property is rented for fewer than 15 days during the calendar year and your personal use of the property exceeds the greater of 14 days, or 10 percent of the days the property is rented. This type of property is known as a personal residence, and this rule applies if you rent your principal residence or if you rent a second home that does not qualify as a vacation home according to the above definition. Therefore, different income tax rules govern the treatment of deductible expenses, the taxability of rental income, and the gain or loss on the sale of personal residences, vacation homes, and rental properties.
How Have The Rules Changed Regarding The Exclusion of Capital Gain?
The Tax Relief Act of 1997 drastically changed the tax rules regarding deferring and excluding capital gain income from the sale of a principal residence. The law is quite beneficial to home sellers. As long as certain conditions are met, you can now exclude up to $250,000 ($500,000 for married couples filing jointly) of the capital gain on the sale of your principal residence--regardless of your age. The American Jobs Creation Act of 2004 does not allow the exclusion if the taxpayer sells the home within five years of acquiring the property through a like-kind exchange. This rule applies to sales after October 22, 2004.
What Tax Considerations Accompany The Sale of A Vacation Home?
If you sell your vacation home and want to know the tax consequences, you first have to determine whether the residence qualifies for treatment as a vacation home for federal income tax purposes. Assuming it does qualify for treatment as a vacation home, you will need to know what types of expenses related to the vacation home (for example, real estate agent commissions, advertising fees, maintenance charges and utility costs) you can deduct for federal income tax purposes and the extent to which such expenses can be deducted. You will also need to know how to handle depreciation and rental income generated by the vacation home. In addition, if you sell the vacation home, you will need to know how any capital gains and losses are treated for federal income tax purposes.
What If You Convert A Principal Residence To Rental Property And Then Sell It?
The tax treatment of a residence can get a bit complex if you convert it from a principal residence into rental property and then sell it. You'll need to know how to adjust your basis in the property, how to handle a loss on sale, and how to handle a capital gain on sale. Depreciation will also be an issue.
What Are The Tax Considerations When You Transfer Your Home Into A Qualified Personal Residence Trust (QPRT)?
For estate planning purposes, you might wish to transfer your home into a trust for the benefit of a family member. If so, you need to understand the tax ramifications. Normally, if you transfer your property to a trust for the benefit of someone else but retain the right to live in the property for the rest of your life or for a specified number of years, you are treated as making a taxable gift of the entire value of the property to the trust beneficiary. You can avoid this result, however, by creating a qualified personal residence trust (QPRT). If you transfer a personal residence to a QPRT, the amount of the taxable gift will not be the entire value of the property; rather, it will equal the fair market value of the property minus the value of your retained interest. Naturally, a number of conditions must be met in order for your trust to be considered a QPRT.
This material was prepared by Broadridge Investor Communication Solutions, Inc., and does not necessarily represent the views of The Retirement Group or FSC Financial Corp. This information should not be construed as investment advice. Neither the named Representatives nor Broker/Dealer gives tax or legal advice. All information is believed to be from reliable sources; however, we make no representation as to its completeness or accuracy. The publisher is not engaged in rendering legal, accounting or other professional services. If other expert assistance is needed, the reader is advised to engage the services of a competent professional. Please consult your Financial Advisor for further information or call 800-900-5867.
The Retirement Group is not affiliated with nor endorsed by fidelity.com, netbenefits.fidelity.com, hewitt.com, resources.hewitt.com, access.att.com, ING Retirement, AT&T, Qwest, Chevron, Hughes, Northrop Grumman, Raytheon, ExxonMobil, Glaxosmithkline, Merck, Pfizer, Verizon, Bank of America, Alcatel-Lucent or by your employer. We are an independent financial advisory group that focuses on transition planning and lump sum distribution. Please call our office at 800-900-5867 if you have additional questions or need help in the retirement planning process.
The Retirement Group is a Registered Investment Advisor not affiliated with FSC Securities and may be reached at www.theretirementgroup.com.
Tags: Financial Planning, Lump Sum, Pension, Retirement Planning