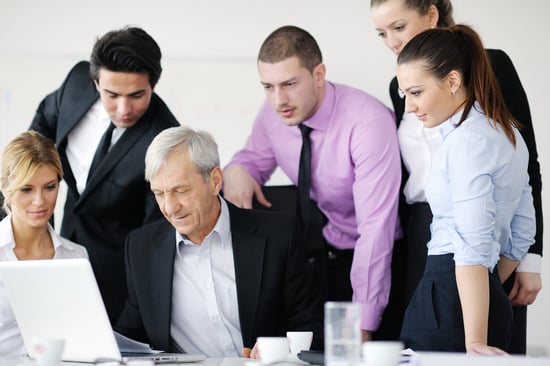 Medicare coverage can be a critical component for living a healthy life in retirement, as well as for maintaining your financial independence during these years. Yet, as important as it is, Medicare does not cover the full range of healthcare expenses you may experience in your golden years.
To fill the holes that exist in Medicare, Medigap insurance can be purchased by individuals over 65 to supplement Medicare.
A Medigap policy is designed to cover expenses such as copayments, coinsurance and even deductibles—the so-called gaps in Medicare. Coinsurance is only covered after you have paid the deductible, unless you select a Medigap policy that also covers the deductible.
From A to N
Medigap is private health insurance that must follow federal and state laws designed to protect you. In most states, you can only purchase standardized coverage packages, or Plans, each of which is identified by the letters A through N.
These standardized packages must offer the same basic benefits regardless of which insurance company is offering it. Cost is usually the only difference between Medigap policies with the same letter.
All insurance companies are required to offer the Plan A standardized package. Each Medigap plan option (A-N) will differ on the benefits offered and the percentage of coverage for these Medicare gaps.
To get a better understanding of what each of these plans offers, go to www.medicare.gov and click on the "Supplements & Other Insurance" tab at the top of the page. Then click on "How to Compare Medigap Policies."
An Early Start at 65
You must have Medicare Parts A and B to buy a Medigap policy, and the best time to buy Medigap insurance is within the first six months you are both 65 or older and enrolled in Medicare Part B. By doing this you will not need to undergo a medical underwriting. For those with existing health conditions, this enables them to buy a policy at the same price that is charged for people in good health.
A separate Medigap policy must be purchased for each spouse.
If you are nearing retirement, or have already discovered that these Medicare gaps can be expensive, it may be time to determine if a Medigap policy is right for you.
This material was prepared by Broadridge Investor Communication Solutions, Inc., and does not necessarily represent the views of The Retirement Group or FSC Financial Corp. This information should not be construed as investment advice. Neither the named Representatives nor Broker/Dealer gives tax or legal advice. All information is believed to be from reliable sources; however, we make no representation as to its completeness or accuracy. The publisher is not engaged in rendering legal, accounting or other professional services. If other expert assistance is needed, the reader is advised to engage the services of a competent professional. Please consult your Financial Advisor for further information or call 800-900-5867.
The Retirement Group is not affiliated with nor endorsed by fidelity.com, netbenefits.fidelity.com, hewitt.com, resources.hewitt.com, access.att.com, ING Retirement, AT&T, Qwest, Chevron, Hughes, Northrop Grumman, Raytheon, ExxonMobil, Glaxosmithkline, Merck, Pfizer, Verizon, Bank of America, Alcatel-Lucent or by your employer. We are an independent financial advisory group that specializes in transition planning and lump sum distribution. Please call our office at 800-900-5867 if you have additional questions or need help in the retirement planning process.
The Retirement Group is a Registered Investment Advisor not affiliated with FSC Securities and may be reached at www.theretirementgroup.com.
Tags: Financial Planning, Lump Sum, Pension, Retirement Planning