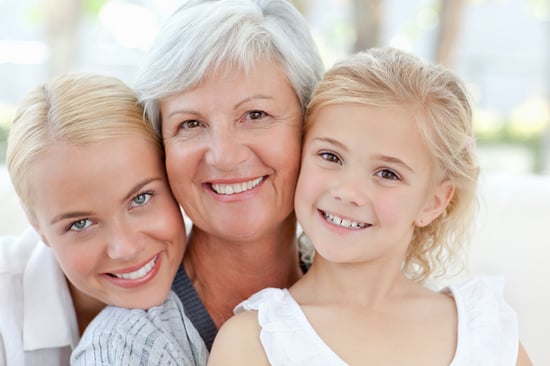 There's no doubt about it--health insurance can seem complicated. A typical policy is filled with the kind of technical jargon that sends many of us into cold sweats. Fortunately, understanding the basics of your policy isn't as difficult as you might think.
Take the Bull by the Horns
Before you can begin to understand your health insurance policy, you need to know exactly what type of policy you have. Do you have your own individual policy, or do you participate in your employer's group health plan at work? Is your plan a health maintenance organization (HMO), preferred provider organization (PPO), or point of service (POS) plan? If you're not sure what type of plan you have, talk to your insurance agent or your benefits officer at work. In addition, it's always a good idea to carefully read your entire policy. Your own initiative and resourcefulness will go a long way toward helping you understand your policy. If you have any specific questions, don't hesitate to call your agent or ask your benefits person.
Get a Handle on the Standard Coverage
With so many different types of plans and policies, there is no standard health insurance policy. The specific benefits, levels of coverage, and other policy features will differ among policies. But most health insurance policies offer certain basic types of coverage. A big part of understanding your policy involves familiarizing yourself with these key areas:
Hospital expense insurance: This covers your room-and-board costs if you're hospitalized, as well as other hospital-related expenses (e.g., use of the operating room, X rays, drugs, lab charges). Some plans pay on an indemnity basis, meaning that the insurer pays a specific amount per day for a maximum number of days. Other plans simply pay a percentage of your total hospital costs.
Surgical expense insurance: If you have surgery, this covers surgeons' fees and related costs (e.g., anesthesia, use of the operating room if not covered as a hospital expense, follow-up visits). Benefits are typically paid according to a set schedule, though some plans pay benefits that are considered "usual, customary, and reasonable" in a particular geographic area.
Physicians' expense insurance: Sometimes called regular medical expense insurance, this covers visits to a doctor's office and a doctor's hospital visits. A typical policy specifies a maximum benefit per visit (e.g., $25 or $50), as well as a maximum number of visits per illness or injury.
Major medical insurance: This is designed to protect you against costs associated with a major illness or injury. Fortunately, major medical coverage is usually very broad and often has a very high benefit limit (typically, between $250,000 and $1 million). Common items covered may include diagnostic services, nursing services, medical specialists' services, outpatient services, ambulance service, home health care, radiology and other therapy, dental treatment resulting from injury, and prescription drugs. Ideally, your policy will combine all four of these types of coverage into one package (if not, you can probably purchase them separately). It's important to know exactly what coverage your policy provides in each of these areas.
Understand Your Out-of-pocket Costs
No matter how good the plan, health insurance is rarely free, so it's important to know how much you'll be paying out of your own pocket. The most obvious cost associated with your policy is the premium. If you're covered by an employer's plan or other group plan, your premium will be lower than if you have an individual policy. How low depends on the characteristics of the group as a whole and what portion of the premium your employer or group pays. With an individual policy, your premium depends on your age, health, and other personal factors. Be sure to plan on the possibility of premium increases down the road.
In addition to the premium, your policy may require you to pay these other out-of-pocket costs:
Deductible: This is the amount (typically, an annual amount) that you must pay toward your medical costs before your insurer begins to cover you. The most popular deductible is currently $250 or $500.
Co-payment: This is the amount that you'll have to pay each time you visit a health-care professional or buy a prescription (e.g., $10).
Coinsurance: This is the percentage of your medical costs that you'll have to pay after you satisfy any deductible (e.g., 20 percent); typically capped at a maximum dollar figure for out-of-pocket costs.
These extra costs can greatly affect the total cost of your policy, so make sure you know what they are. For example, if you take lots of medications, those little co-payments can really add up over time. Reading your policy should tell you everything you need to know about deductibles, co-payments, and coinsurance.
This material was prepared by Broadridge Investor Communication Solutions, Inc., and does not necessarily represent the views of The Retirement Group or FSC Financial Corp. This information should not be construed as investment advice. Neither the named Representatives nor Broker/Dealer gives tax or legal advice. All information is believed to be from reliable sources; however, we make no representation as to its completeness or accuracy. The publisher is not engaged in rendering legal, accounting or other professional services. If other expert assistance is needed, the reader is advised to engage the services of a competent professional. Please consult your Financial Advisor for further information or call 800-900-5867.

The Retirement Group is not affiliated with nor endorsed by fidelity.com, netbenefits.fidelity.com, hewitt.com, resources.hewitt.com, access.att.com, ING Retirement, AT&T, Qwest, Chevron, Hughes, Northrop Grumman, Raytheon, ExxonMobil, Glaxosmithkline, Merck, Pfizer, Verizon, Bank of America, Alcatel-Lucent or by your employer. We are an independent financial advisory group that specializes in transition planning and lump sum distribution. Please call our office at 800-900-5867 if you have additional questions or need help in the retirement planning process.

The Retirement Group is a Registered Investment Advisor not affiliated with FSC Securities and may be reached at www.theretirementgroup.com.


Tags: Financial Planning, Lump Sum, Pension, Retirement Planning