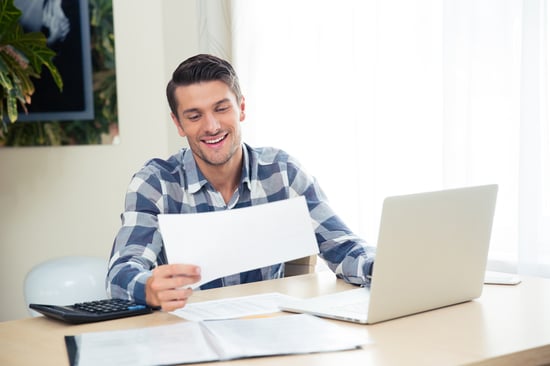 What is It?
If you need to pay college expenses and you've tapped your discretionary income, your savings and investments, and any other assets you may have (like retirement plans and cash value life insurance), you may find it necessary to utilize other loans beyond federal student or parent loans.
Such a loan can be a personal loan or a collateral loan (also called a secured loan) from a financial institution (e.g., bank, savings and loan association, credit union), or a margin account loan from a brokerage house. Each loan type has its own individual strengths and tradeoffs.
Personal Loan
If you have a relatively steady income, you may qualify for a personal loan. A personal loan is one where you borrow an amount of money from a financial institution or other source (such as a family member) and agree to pay that money back at a particular rate of interest within a certain period of time. Although the application process is fairly simple and no collateral is required to back up the loan (i.e., it is unsecured), the interest rate is generally higher on a personal loan than it would be on a secured loan (though it is usually still lower than on a credit card).
Collateral Loan
If you have an asset that can serve as collateral for a loan, then you may want to consider a collateral loan (also called a secured loan). A collateral loan is one where you borrow an amount of money and the loan is secured by a piece of property you own, such as a car or a piece of equipment. Although the interest rate is generally more favorable with a secured loan as compared to an unsecured loan, you risk having the lender seize your asset if you fail to repay the loan according to its terms.
If you have a margin account at a brokerage house or other financial institution, you might consider a margin loan. A margin loan is a loan against the market value of securities held in your margin account. Such loans are heavily regulated. For example, the federal government sets the maximum percentage of your account that can be borrowed, while the brokerage house sets the interest rate, the terms of repayment, and other provisions.
In most cases, such loans must be paid back within one year. However, if the value of your holdings decreases enough to upset the allowed borrowing ratio, then you will need to send a check to your broker or financial institution (usually within 24 hours) to make up the difference. Failure to do so means your broker will unilaterally sell securities in your account to pay this difference.
This material was prepared by Broadridge Investor Communication Solutions, Inc., and does not necessarily represent the views of The Retirement Group or FSC Financial Corp. This information should not be construed as investment advice. Neither the named Representatives nor Broker/Dealer gives tax or legal advice. All information is believed to be from reliable sources; however, we make no representation as to its completeness or accuracy. The publisher is not engaged in rendering legal, accounting or other professional services. If other expert assistance is needed, the reader is advised to engage the services of a competent professional. Please consult your Financial Advisor for further information or call 800-900-5867.
The Retirement Group is not affiliated with nor endorsed by fidelity.com, netbenefits.fidelity.com, hewitt.com, resources.hewitt.com, access.att.com, ING Retirement, AT&T, Qwest, Chevron, Hughes, Northrop Grumman, Raytheon, ExxonMobil, Glaxosmithkline, Merck, Pfizer, Verizon, Bank of America, Alcatel-Lucent or by your employer. We are an independent financial advisory group that specializes in transition planning and lump sum distribution. Please call our office at 800-900-5867 if you have additional questions or need help in the retirement planning process.
The Retirement Group is a Registered Investment Advisor not affiliated with FSC Securities and may be reached at www.theretirementgroup.com.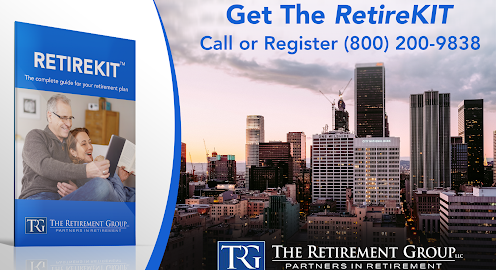 Tags: Financial Planning, Lump Sum, Pension, Retirement Planning