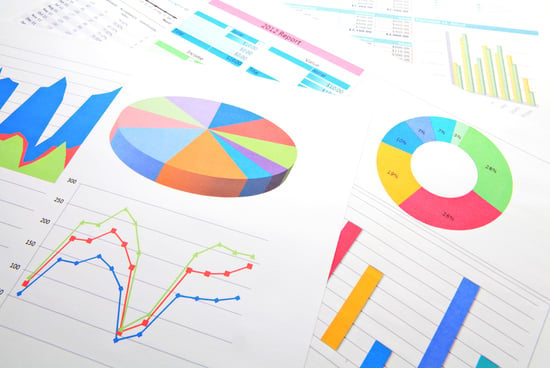 Looking at their recent track records doesn't do much to settle the debate. Over the past decade, as a whole, value stocks have not performed as well as growth stocks.1 But looking at a larger body of cumulative data, reaching as far back as 1926, this has not always been the case.1 Let's dive in a little deeper.
Investing for Value
Investors look for bargains. That is, they attempt to find stocks that are trading below the value of the companies they represent. If they consider a stock to be underpriced, it's an opportunity to buy. If they consider it overpriced, it's an opportunity to sell. Once they purchase a stock, value investors seek to ride the price upward as the security returns to its "fair market" price – selling it when this price objective is reached.
Most value investors use detailed analysis to identify stocks that may be undervalued. They'll examine the company's balance sheet, financial statements, and cash flow statements to get a clear picture of its assets, liabilities, revenues, and expenses.
One of the key tools value investors use is financial ratios. For example, to determine a company's book value, a value analyst would subtract the company's liabilities from its assets. This book value can then be divided by the number of outstanding shares to determine the book-value-per-share – a ratio that would then be compared with the book-value-per-share of other companies in the same industry or to the overall market.
Investing for Growth
Growth investors are using today's information to identify tomorrow's strongest stocks. They're looking for "winners" – stocks of companies within industries that are expected to experience substantial growth. They seek companies in a position to generate revenues or earnings greater than what the market expects. When growth investors find a promising stock, they buy it, even if it has already experienced rapid price appreciation, in the hope that its price will continue to rise as the company grows and attracts more investors.
Where value investors use analysis, growth investors use criteria. Growth investors are more concerned about whether a company is exhibiting behavior that suggests it will be one of tomorrow's leaders; they are less focused on the value of the underlying company.
For example, growth investors may favor companies with a sustainable competitive advantage that are expected to experience rapid revenue growth, that are effective at containing cost, and that have an experienced management team in place.
Value and growth investing are opposing strategies. A stock prized by a value investor might be considered worthless by a growth investor, and vice versa. Which is right? A close review of your personal situation can help determine which strategy may be right for you.
1. Morningstar, 2019
This material was prepared by Broadridge Investor Communication Solutions, Inc., and does not necessarily represent the views of The Retirement Group or FSC Financial Corp. This information should not be construed as investment advice. Neither the named Representatives nor Broker/Dealer gives tax or legal advice. All information is believed to be from reliable sources; however, we make no representation as to its completeness or accuracy. The publisher is not engaged in rendering legal, accounting or other professional services. If other expert assistance is needed, the reader is advised to engage the services of a competent professional. Please consult your Financial Advisor for further information or call 800-900-5867.
The Retirement Group is not affiliated with nor endorsed by fidelity.com, netbenefits.fidelity.com, hewitt.com, resources.hewitt.com, access.att.com, ING Retirement, AT&T, Qwest, Chevron, Hughes, Northrop Grumman, Raytheon, ExxonMobil, Glaxosmithkline, Merck, Pfizer, Verizon, Bank of America, Alcatel-Lucent or by your employer. We are an independent financial advisory group that specializes in transition planning and lump sum distribution. Please call our office at 800-900-5867 if you have additional questions or need help in the retirement planning process.
The Retirement Group is a Registered Investment Advisor not affiliated with FSC Securities and may be reached at www.theretirementgroup.com.
Tags: Financial Planning, Lump Sum, Pension, Retirement Planning