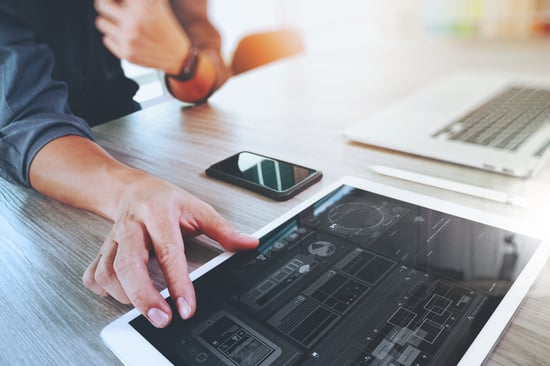 One of the many things you can get insurance for is your eye care. Vision care insurance is relatively new and has become more common in recent years. Here's a crash course on the basics.
What is Vision Care Insurance?
Vision care insurance is insurance that provides coverage for services relating to the care and treatment of the eyes. It typically covers services delivered by an optometrist or ophthalmologist. Depending on the specific plan, some or all of the following services may be covered:
Yearly eye exams
Glasses (with an annual limit)
Contact lenses and fitting (with an annual limit)
Glaucoma screening
Some vision plans may provide more extensive coverage (e.g., certain eye surgeries), while others may limit coverage to "reasonable and customary" charges incurred during routine eye exams. Reasonable and customary charges generally don't include the cost of glasses and contact lenses. With some employer-sponsored vision plans, coverage may be even more narrowly limited to the medical treatment of certain eye conditions. This is rare, however.
How Much Does It Cost?
Vision care insurance is generally available for a small, nominal annual premium, often as little as $50 a year. What's more, your out-of-pocket cost may be even less if your employer pays all or part of the premium (as many employers do).
How Does It Work?
Vision care insurance may provide direct payment to the eye care provider for the services you receive. Or, you may be required to cover the charges out of pocket at the time of service and then file a claim for reimbursement. It depends on the specific plan.
Almost everyone who has vision care insurance gets their coverage through work. Employer-sponsored vision care plans may be self-funded or self-administered plans. Vision care insurance may also be part of your employer's group health insurance plan, or one of several options you can choose under your employer's cafeteria benefit plan. Commonly, an employer will purchase a group vision care insurance plan through a health maintenance organization, insurance company, or other organization that offers such plans.
Individual vision care policies are not typically available because they're generally not cost effective from an insurer's standpoint. If you don't have access to vision care insurance through your employer, you may have a difficult time obtaining this kind of insurance through a private, stand-alone policy. Some individual health insurance policies may include vision care coverage, however, or allow you to add it for a slightly higher premium.
Who Should Have It?
Anyone who has access to employer-sponsored vision care insurance should take advantage of it, because the benefits outweigh the minimal cost. If you don't have coverage and have no vision problems, you should probably just go without vision care insurance and "pay as you go" for annual eye exams. However, if your vision expenses are relatively high (e.g., glasses, contacts) and you don't have employer coverage, you may want to look into other ways of obtaining vision care insurance.
This material was prepared by Broadridge Investor Communication Solutions, Inc., and does not necessarily represent the views of The Retirement Group or FSC Financial Corp. This information should not be construed as investment advice. Neither the named Representatives nor Broker/Dealer gives tax or legal advice. All information is believed to be from reliable sources; however, we make no representation as to its completeness or accuracy. The publisher is not engaged in rendering legal, accounting or other professional services. If other expert assistance is needed, the reader is advised to engage the services of a competent professional. Please consult your Financial Advisor for further information or call 800-900-5867.

The Retirement Group is not affiliated with nor endorsed by fidelity.com, netbenefits.fidelity.com, hewitt.com, resources.hewitt.com, access.att.com, ING Retirement, AT&T, Qwest, Chevron, Hughes, Northrop Grumman, Raytheon, ExxonMobil, Glaxosmithkline, Merck, Pfizer, Verizon, Bank of America, Alcatel-Lucent or by your employer. We are an independent financial advisory group that specializes in transition planning and lump sum distribution. Please call our office at 800-900-5867 if you have additional questions or need help in the retirement planning process.

The Retirement Group is a Registered Investment Advisor not affiliated with FSC Securities and may be reached at www.theretirementgroup.com.
Tags: Financial Planning, Lump Sum, Pension, Retirement Planning