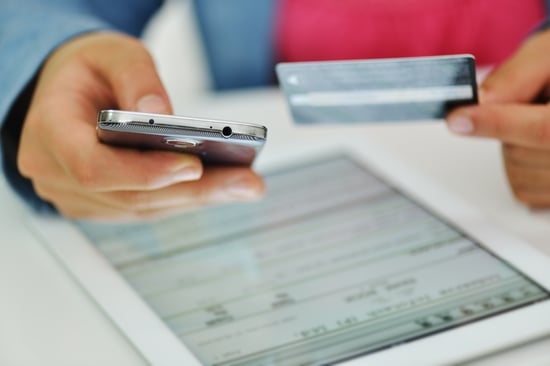 Today more than half of all Americans use prepaid debit cards for personal use, compared to just 19% in 2008.¹
A prepaid debit card is established when an individual provides cash to a financial institution in exchange for a card that can be used like any debit card or credit card, except it is limited to purchases in an amount not to exceed the card's cash balance. When the balance runs low, or is exhausted, the card can be reloaded with additional cash.
There are reasons why you might consider using a prepaid debit card, including:
For individuals with poor credit, who may be unable to get a credit card, carrying a prepaid debit card means they don't have to carry cash.
For individuals who have trouble managing their spending, prepaid debit cards can act as a restraint on poor habits.
As an alternative to credit cards for college students, they can help protect parents from their children's excessive spending, while teaching important budgeting lessons.
They offer potential protection against the loss of cash when traveling.
In a world of data theft, prepaid debit cards do not house personal data, such as your Social Security number or bank account information, shielding that data in the event of theft.
They do come with drawbacks, such as:
They do not provide any advance of credit, like a credit card. So if you have an emergency expense that exceeds your prepaid debit card balance, the debit card will be of limited use.
Prepaid debit cards may come with considerable fees, including account opening fees, transaction fees, and monthly charges. Depending upon the balance, fees can represent a high percentage of your cash value.
You will not earn reward points or rebates, like you might with a credit card.
If you are considering a prepaid debit card, be sure to comparison shop. The fees can vary widely, so look for an appropriate card. And keep yourself informed about your running balance so you don't find yourself short on money.
CreditCards.com, June 20, 2016
This material was prepared by Broadridge Investor Communication Solutions, Inc., and does not necessarily represent the views of The Retirement Group or FSC Financial Corp. This information should not be construed as investment advice. Neither the named Representatives nor Broker/Dealer gives tax or legal advice. All information is believed to be from reliable sources; however, we make no representation as to its completeness or accuracy. The publisher is not engaged in rendering legal, accounting or other professional services. If other expert assistance is needed, the reader is advised to engage the services of a competent professional. Please consult your Financial Advisor for further information or call 800-900-5867.
The Retirement Group is not affiliated with nor endorsed by fidelity.com, netbenefits.fidelity.com, hewitt.com, resources.hewitt.com, access.att.com, ING Retirement, AT&T, Qwest, Chevron, Hughes, Northrop Grumman, Raytheon, ExxonMobil, Glaxosmithkline, Merck, Pfizer, Verizon, Bank of America, Alcatel-Lucent or by your employer. We are an independent financial advisory group that specializes in transition planning and lump sum distribution. Please call our office at 800-900-5867 if you have additional questions or need help in the retirement planning process.
The Retirement Group is a Registered Investment Advisor not affiliated with FSC Securities and may be reached at www.theretirementgroup.com.
Tags: Financial Planning, Lump Sum, Pension, Retirement Planning