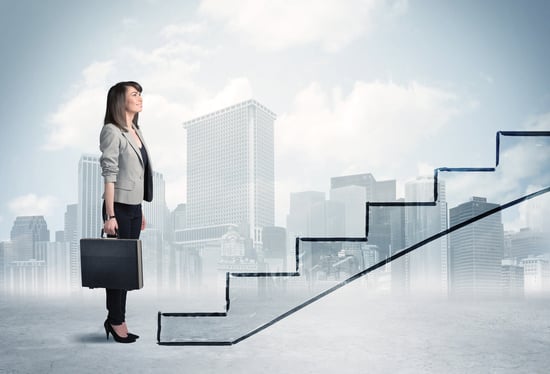 Generally, businesses experience four stages: start-up, growth, maturity, and decline.

Start-ups are businesses that have recently come into existence. Before revenues are generated, businesses in the start-up stage generally require a large investment of time, effort, energy, and money to create a stable customer base, buy inventory, and engage in other business activities. The start-up stage is generally characterized by innovation, high risk, and low profit margins.

Businesses in the growth phase can often function using their own limited resources. Ideally, during this stage, consumer demand is established and increases. Additional help is often needed in production, manufacturing, general operations, or sales in order to continue growing. The company typically experiences increasing sales and profit margins as a market is established.

Mature firms have achieved a certain amount of name recognition. Contacts are well established, sales require less effort, the business produces a reliable stream of cash, and borrowing becomes easier. At this point, intensive marketing may be needed to increase or maintain market position, and little product innovation occurs. Profit margins tend to stabilize.

Businesses in the declining phase tend to experience a shrinking market. There is usually no product innovation, costs are cut to preserve profits, and the profits that remain are usually thin.

The time it takes to reach or to pass through each stage varies by business. It is important that you properly identify the life-cycle stage of your business so that you can plan appropriately and establish realistic goals for the future.
This material was prepared by Broadridge Investor Communication Solutions, Inc., and does not necessarily represent the views of The Retirement Group or FSC Financial Corp. This information should not be construed as investment advice. Neither the named Representatives nor Broker/Dealer gives tax or legal advice. All information is believed to be from reliable sources; however, we make no representation as to its completeness or accuracy. The publisher is not engaged in rendering legal, accounting or other professional services. If other expert assistance is needed, the reader is advised to engage the services of a competent professional. Please consult your Financial Advisor for further information or call 800-900-5867.
The Retirement Group is not affiliated with nor endorsed by fidelity.com, netbenefits.fidelity.com, hewitt.com, resources.hewitt.com, access.att.com, ING Retirement, AT&T, Qwest, Chevron, Hughes, Northrop Grumman, Raytheon, ExxonMobil, Glaxosmithkline, Merck, Pfizer, Verizon, Bank of America, Alcatel-Lucent or by your employer. We are an independent financial advisory group that specializes in transition planning and lump sum distribution. Please call our office at 800-900-5867 if you have additional questions or need help in the retirement planning process.
The Retirement Group is a Registered Investment Advisor not affiliated with FSC Securities and may be reached at www.theretirementgroup.com.
Tags: Financial Planning, Lump Sum, Pension, Retirement Planning