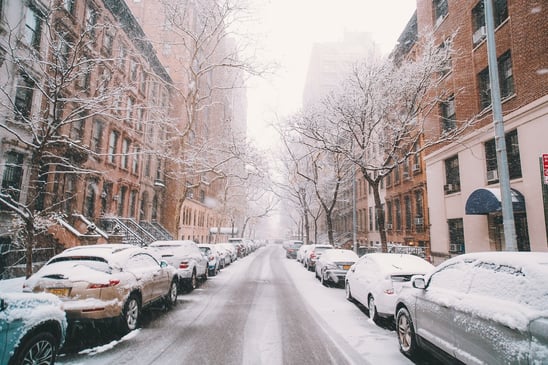 If you had assets invested in the stock market in 2008, odds are, you experienced post-traumatic stress following the market collapse and succeeding crisis.
When we think about post-traumatic stress disorder, we typically envision combat, tornadoes, and hurricanes. But PTSD is not limited to life-threatening events. Events threatening financial security (and even career-security) can be very traumatic.
| | |
| --- | --- |
| "PTSD is not limited to life-threatening events. Events threatening financial security (and even career-security) can be very traumatic." | |

A study reported in the Oxford Health & Social Work Journal examined the risk of PTSD associated with sudden and dramatic personal financial loss. The authors conducted a survey of 173 Madoff victims and found that 58% met the criteria for a PTSD diagnosis, 61% acknowledged high levels of anxiety, 58% were depressed and 34% had healthrelated issues. Moreover, 90% of these victims felt a substantial loss of confidence in any financial institutions.
We know from Dr. Abraham Maslow that when people have their security threatened through any event, all of their confidence and self-esteem can be destroyed, and they then focus all of their attention on searching for recovery.
For more information about this topic, view our e-book here: https://retirekit.theretirementgroup.com/financial-ptsd-ebook-offer

This information should not be construed as investment advice. Neither the named Representatives nor Broker/Dealer gives tax or legal advice. All information is believed to be from reliable sources; however, we make no representation as to its completeness or accuracy. The publisher is not engaged in rendering legal, accounting or other professional services. If other expert assistance is needed, the reader is advised to engage the services of a competent professional. Please consult your Financial Advisor for further information or call 800-900-5867.

The Retirement Group is not affiliated with nor endorsed by fidelity.com, netbenefits.fidelity.com, hewitt.com, resources.hewitt.com, access.att.com, ING Retirement, Alcatel-Lucent, AT&T, Apache Corporation, Altria, Avaya, Baker Hughes, Bayer, Boeing, BP, Bristol Myers Squibb, Chevron, Concho Resources, Hughes, fidelity.com, Wyeth, Northrop Grumman, Merck, Raytheon, Coca-Cola ,Qwest, Pfizer, Caterpillar, ConocoPhillips, ExxonMobil, Sempra Energy, San Diego Gas & Electric Company, Southern California Gas Company, Ameren, Anheuser-Busch, APL, Bank of America, Blackhawk Networks, Caterpillar, CenturyLink, Chevron, Citigroup, Clorox, Coca-Cola, Colgate, Con Edison, ConocoPhillips, Dexone, ExxonMobil, GlaxoSmithKline, Halliburton, Hewlett Packard Home Depot, Honeywell, HP, IBD, Johnson Controls Kaiser Permanente, Kimberly-Clark, Kinder Morgan, Lockheed Martin, McCormick Spice, Merck, Monsanto, Northrop Grumman, Occidental Petroleum, Pepsi, Pfizer, PG&E, Phillips 66, Phillip Morris, Qwest, Raytheon, Royal Dutch Shell, Safeway, San Diego Gas & Electric, Schlumberger, Scotts Miracle Gro, Sempra, Siemens, SoCal Edison, Sony, Southern California Edison, Teradata, Toyota Motor Corporation, Tropicana, United Parcel Service, Verizon, We Energies Group, Wisconsin Energy, Wyeth, Verizon or by your employer. We are an independent financial advisory group that focuses on transition planning and lump sum distribution. Please call our office at 800-900-5867 if you have additional questions or need help in the retirement planning process.

The Retirement Group is a Registered Investment Advisor not affiliated with FSC Securities and may be reached at www.theretirementgroup.com.
Tags: Financial Planning, Lump Sum, Pension, Retirement Planning