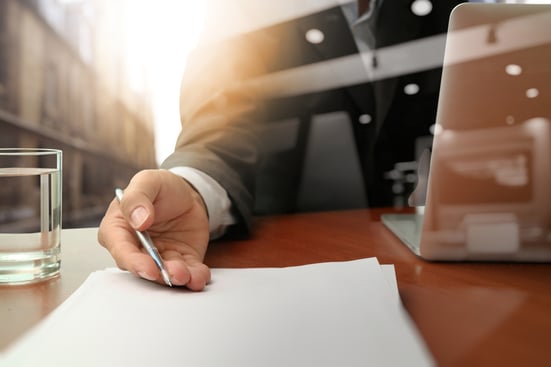 You probably know that Forms W-2 and W-4 are related to income taxes. And chances are you've filled out a W-4 form at least once and have received a W-2 form from your employer every year. But do you really understand the purpose each form serves?
Simply put, your employer uses the W-2 form to report to you and the IRS both the wages you earned and the taxes that were withheld during the year. You need to submit this form, along with your tax return, when it's time to file and pay your taxes. The W-2 form also reports other data, including information on dependent care benefits, retirement plan contributions, and other employee benefit information.
Your employer is required to fill out the W-2 form and give it to you no later than January 31 following the end of each tax year. You should expect to receive three copies of the completed W-2 form from your employer to use for your records as well as federal and state tax filing purposes. Your employer will also send a copy to the Social Security Administration by the end of February annually.
The W-4 form is used to determine the amount of income tax that your employer should withhold from your regular pay. Typically, you complete this form when you start work with a new employer. You will also want to fill out a new W-4 when your personal or financial situation changes to ensure that the proper amount of income tax is withheld from your paycheck.
You can learn more about these tax forms by visiting irs.gov.
This material was prepared by Broadridge Investor Communication Solutions, Inc., and does not necessarily represent the views of The Retirement Group or FSC Financial Corp. This information should not be construed as investment advice. Neither the named Representatives nor Broker/Dealer gives tax or legal advice. All information is believed to be from reliable sources; however, we make no representation as to its completeness or accuracy. The publisher is not engaged in rendering legal, accounting or other professional services. If other expert assistance is needed, the reader is advised to engage the services of a competent professional. Please consult your Financial Advisor for further information or call 800-900-5867.

The Retirement Group is not affiliated with nor endorsed by fidelity.com, netbenefits.fidelity.com, hewitt.com, resources.hewitt.com, access.att.com, ING Retirement, AT&T, Qwest, Chevron, Hughes, Northrop Grumman, Raytheon, ExxonMobil, Glaxosmithkline, Merck, Pfizer, Verizon, Bank of America, Alcatel-Lucent or by your employer. We are an independent financial advisory group that specializes in transition planning and lump sum distribution. Please call our office at 800-900-5867 if you have additional questions or need help in the retirement planning process.

The Retirement Group is a Registered Investment Advisor not affiliated with FSC Securities and may be reached at www.theretirementgroup.com.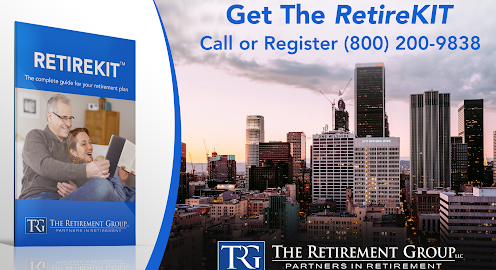 Tags: Financial Planning, Lump Sum, Pension, Retirement Planning