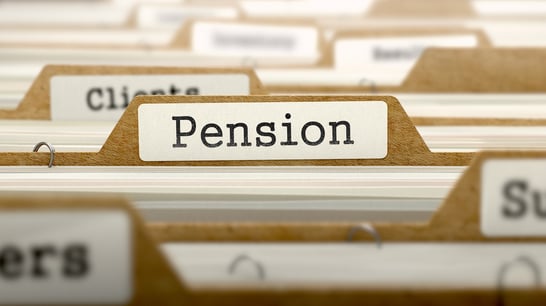 Over the past several decades many corporations have moved to defined contribution (DC) plans and moved away from defined benefit (DB) plans. Companies freeze or off-load DB pension plans in order to cut down on their current pension obligations. This trend has impacted many corporations in many different industries. In 2006 Verizon instituted a freeze on its pension. Then in 2010, Caterpillar announced it would freeze all non-union employee pension plans. By 2016 Lockheed Martin had decided to freeze its pension plan with Boeing following suit at the end of 2018. Finally, in 2019 General Electric made big news by freezing its pension for 20,000 workers and offering pension buyouts to 100,000 former employees. GE has the largest pension deficit among S&P 500 companies. When the largest pension fund in the country is frozen there is no doubt that many other corporations are discussing a pension freeze as a possibility.
All of this raises the question, will McCormick freeze its pension? What would it look like if they did? A pension freeze would mean employees won't be able to accrue any additional future benefits. They would however be able to collect the benefits which they have already earned.
By making the switch from a DB plan to a DC plan corporations can also shift risk from the company to the workers. The trend is good for investors because companies who relieve themselves of pension debt become less risky investments. However this trend can negatively impact employees who often rely on those DB plans for their retirement years.
In the past corporations have had success in saving money by freezing the pension program. In 2005 when Verizon decided to freeze its pension plan they made an enhancement available to the current 401(k) plans, which took effect in 2006. It was reported at the time that by maneuvering from a defined benefit (DB) pension plan to an enhanced 401(k) plan Verizon hoped to save $3 billion in 10 years.
If you find yourself in the unfortunate situation of having your pension plan frozen you'll need to plan accordingly. Talk to a financial advisor about what options you have available. It's also a good idea to get an estimate of what your pension benefits will be when you retire.
Securities through FSC Securities Corporation, member FINRA/SIPC and investment advisory services offered through The Retirement Group, LLC, a registered investment advisor not affiliated with FSC Securities Corporation or AT&T. Office of Supervisor Jurisdiction: 5414 Oberlin Dr #220, San Diego CA 92121. 800900-5867
Sources:
https://www.aarp.org/retirement/planning-for-retirement/info-2019/pension-plan-freeze.html#:~:text=Other%20major%20companies%20that%20recently,be%20a%20big%20financial%20hit
https://www.barrons.com/articles/pension-plans-continue-to-fade-away-why-that-brings-new-worries-51589199204
https://www.businessinsurance.com/article/20100901/news/100909988/caterpillar-freezing-nonunion-pension-plan
https://money.cnn.com/2018/01/18/investing/ge-pension-immelt-breakup/index.html
https://www.marketwatch.com/story/ge-freezes-worker-pensions-what-to-do-if-your-employer-changes-the-terms-of-your-retirement-plan-2019-10-07
https://abcnews.go.com/Business/story?id=1378711
https://www.wsj.com/articles/ge-unveils-pension-plan-changes-aimed-at-paring-deficit-debt-load-11570447318
Tags: Pension