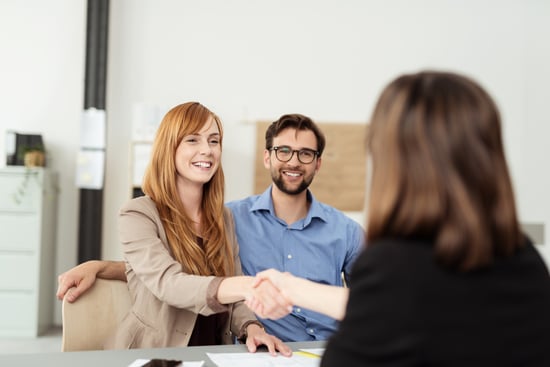 Disability insurance comes in many forms--individual policies, group policies sponsored by employers or associations, and government-sponsored programs such as Social Security and workers' compensation. Here are some of the benefits and drawbacks of each type of disability coverage.
Individual Disability Insurance
Individual disability insurance policies cover one individual--you. You buy them from an insurance company, and you will have to meet certain standards relating to age, income, occupation, health, and hobbies before you are issued a policy. You will pay more for individual coverage than for a group policy, but you often get more for your money. Individual disability insurance provides a tailor-made policy that you keep with you no matter where you work or what associations you belong to, making it more flexible than group insurance. And you can lower the cost of an individual policy by reducing the benefit period, increasing the waiting period, or dropping features that you don't value.
Group Disability Insurance Through an Employer
Group disability insurance purchased through your employer is a low-cost alternative to individual coverage. Here's how it works: Your employer buys a group disability policy and offers coverage to you and other eligible members of the group. The employer may pay all or a portion of the premium. If you enroll during certain periods of the year (called open enrollment periods), you'll qualify for coverage even if you have health problems.
However, because employer-sponsored group plans are designed to meet the needs of a group, they're not very flexible. Many plans offer only short-term coverage, and you may have to meet a more stringent definition of disability to receive benefits than you would with an individual policy. In addition, the phrase "you can't take it with you" normally applies to group disability coverage. When you leave your job or otherwise terminate your relationship with a group, you can't take your disability policy with you, and you usually can't convert it to an individual disability policy. This means that you may be left without disability coverage when you need it.
Group Disability Policies Through an Organization or Association
Trade or professional associations sometimes offer disability coverage to their members. Although known as group disability because it is group sponsored, association policies are issued to individual group members who must prove insurability. However, insurability standards for association members are sometimes relaxed, and you may qualify more easily for association disability insurance than for an individual policy. If you buy an association-sponsored policy, it will initially cost less than an individual policy. However, after a certain term (generally 5 or 10 years), your premium may rise and eventually exceed the premium for an individual policy. In addition, the policy will be canceled if you leave the group, if the insurance company cancels the group contract, or if the association withdraws its endorsement, leaving you without disability protection.
Government-sponsored Disability Insurance
Workers' compensation and Social Security are two well-known government disability insurance programs. In addition, five states (California, Hawaii, New Jersey, New York, and Rhode Island) have disability insurance programs that require employers to provide short-term disability benefits to residents. If you are a civil service worker, a military servicemember, or other federal, state, or local government employee, there are many disability programs set up to benefit you.
Unlike other types of disability coverage, you don't have to pay a premium for government-sponsored disability coverage. But it's not a free benefit: You finance some types of government disability insurance by paying taxes (e.g., through your FICA and other payroll taxes), and your employer may pay premiums for workers' compensation insurance and other mandated programs. However, you don't have to pay the relatively high premiums that you pay for private disability insurance, and you get some basic protection against disability.
In general, however, government disability insurance programs are designed to provide limited benefits under restrictive terms, and you should not rely on them as your main source of income if you become disabled.
This material was prepared by Broadridge Investor Communication Solutions, Inc., and does not necessarily represent the views of The Retirement Group or FSC Financial Corp. This information should not be construed as investment advice. Neither the named Representatives nor Broker/Dealer gives tax or legal advice. All information is believed to be from reliable sources; however, we make no representation as to its completeness or accuracy. The publisher is not engaged in rendering legal, accounting or other professional services. If other expert assistance is needed, the reader is advised to engage the services of a competent professional. Please consult your Financial Advisor for further information or call 800-900-5867.

The Retirement Group is not affiliated with nor endorsed by fidelity.com, netbenefits.fidelity.com, hewitt.com, resources.hewitt.com, access.att.com, ING Retirement, AT&T, Qwest, Chevron, Hughes, Northrop Grumman, Raytheon, ExxonMobil, Glaxosmithkline, Merck, Pfizer, Verizon, Bank of America, Alcatel-Lucent or by your employer. We are an independent financial advisory group that specializes in transition planning and lump sum distribution. Please call our office at 800-900-5867 if you have additional questions or need help in the retirement planning process.

The Retirement Group is a Registered Investment Advisor not affiliated with FSC Securities and may be reached at www.theretirementgroup.com.



Tags: Financial Planning, Lump Sum, Pension, Retirement Planning