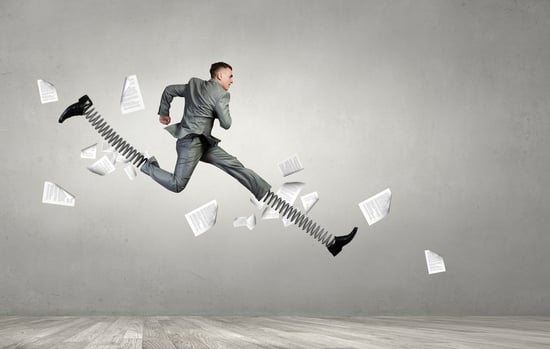 What are the of Working at Home?
The advantages of working at home include:
No commute
You save money
Tax benefits
Family benefits
Launching pad for your business
Imagine rolling out of bed on a cold winter day, and with your hair still disheveled, slipping on your slippers. You get a cup of steaming hot chocolate loaded with marshmallows and stroll into your office, which is located next to your bedroom. Sounds enticing, doesn't it? Well, for many people this is work. And this is one of its advantages.
By working at home you save on commuting expenses and more. Since you already pay the mortgage or rent, you'll have no additional charges for office space. You may even be able to deduct the home expenses associated with the section of your house used as an office. Additionally, you get to spend more time at home with family. And last, but not least, working at home can be a good way to measure the viability of your new business.
What are the Disadvantages of Working at Home?
Working at home does have its disadvantages, however. They include:
Home distractions
Work distractions
Motivational problems
Lack of interaction with others
If you work at home, you can be easily distracted. If people know you're home, they might feel more comfortable calling you or stopping by for a cup of coffee. Well-meaning children may visit you in your office or workshop at an inopportune time. And that never-ending list of around-the-house chores will be just a few steps away.
You might, however, experience different temptations. Maybe you're the type who keeps thinking about work. In that case, you might constantly venture into the office when you're bored, or when you want to develop an idea that's popped into your head. You might find it very difficult to leave work behind and focus on more personal matters.
Another problem exists for people who dislike solitude. If you like mixing with others, you might find work at home lonely. Whether working at home is right for you ultimately depends upon your preferences and personality.
Favorable Tax Treatment
If you're self-employed and work from your home, you may receive favorable tax treatment — if, of course, you follow the rules. The portion of your home used for business must be used "regularly and exclusively" for business purposes. Your home office must also be the principal place that you conduct your trade or business, or a place where you regularly meet with clients, customers, or patients. If you meet these requirements, you can deduct that portion of your home expenses that is allocated to the section of your home dedicated to your business.
For example, if your home covers 4,000 square feet, and your home office occupies 1,000 square feet, you may be able to deduct 25% of your home expenses (1,000 /4,000 = 0.25 or 25%).
Alternatively, you may be able to take advantage of a simplified way to calculate the home office deduction, which took effect in Under this method, instead of determining and allocating actual expenses such as mortgage interest and utilities, you would simply multiply the square footage of the office by $5.00. The maximum allowed is $1,500 (or 300 square feet). For more information on this deduction, see IRS Publication 587, "Business Use of Your Home."
Caution: The tax implications of a home office are complicated. Further, a home office may affect the tax treatment of the sale of your home.
Other Considerations
In addition to the aforementioned advantages, disadvantages, and tax implications, there are some things you should know and do.

Check Local Zoning Regulations
Some cities have zoning regulations that prohibit or limit home businesses. Check to see if your locality does.

Keep Thorough Records
If you plan to take a deduction for your home office, be sure to keep thorough records of all your expenses and transactions. Make sure you don't commingle funds. Use company checks to pay for business expenses, for example.
This material was prepared by Broadridge Investor Communication Solutions, Inc., and does not necessarily represent the views of The Retirement Group or FSC Financial Corp. This information should not be construed as investment advice. Neither the named Representatives nor Broker/Dealer gives tax or legal advice. All information is believed to be from reliable sources; however, we make no representation as to its completeness or accuracy. The publisher is not engaged in rendering legal, accounting or other professional services. If other expert assistance is needed, the reader is advised to engage the services of a competent professional. Please consult your Financial Advisor for further information or call 800-900-5867.
The Retirement Group is not affiliated with nor endorsed by fidelity.com, netbenefits.fidelity.com, hewitt.com, resources.hewitt.com, access.att.com, ING Retirement, AT&T, Qwest, Chevron, Hughes, Northrop Grumman, Raytheon, ExxonMobil, Glaxosmithkline, Merck, Pfizer, Verizon, Bank of America, Alcatel-Lucent or by your employer. We are an independent financial advisory group that specializes in transition planning and lump sum distribution. Please call our office at 800-900-5867 if you have additional questions or need help in the retirement planning process.
The Retirement Group is a Registered Investment Advisor not affiliated with FSC Securities and may be reached at www.theretirementgroup.com.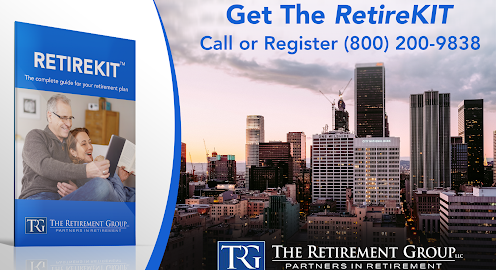 Tags: Financial Planning, Lump Sum, Pension, Retirement Planning