*The Retirement Group is not affiliated nor endorsed by Kaiser Permanente

Picked just for you!
These specially designed guides and webinars offer valuable insight into the retirement process. Inside, you'll find specific information that can help you with the important decisions that affect you and your family's well-being.
- TRG
Retirement Guide for Kaiser Permanente Employees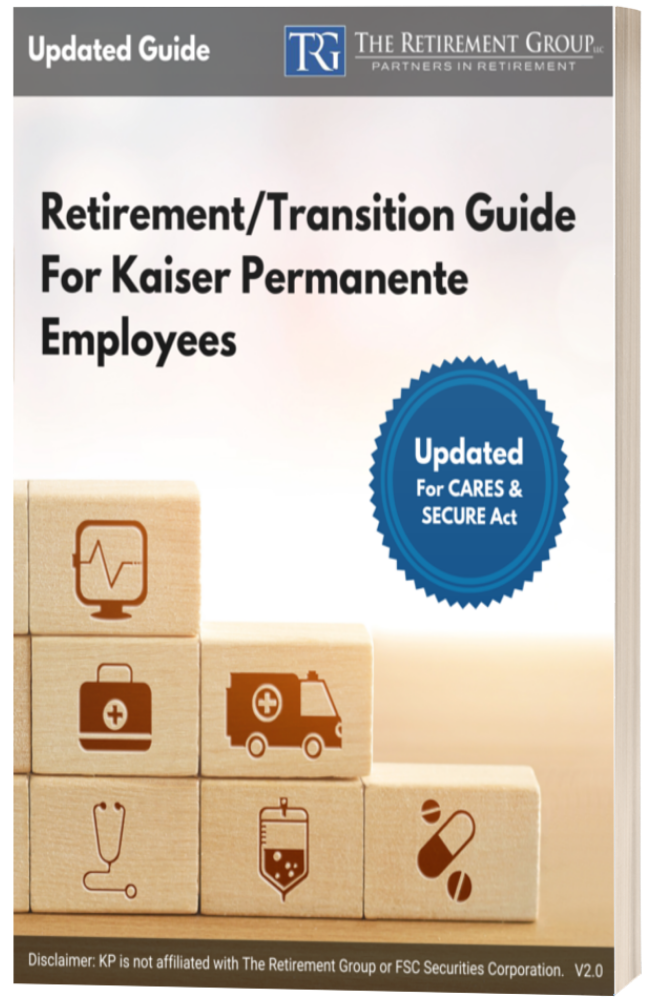 This guide includes company-specific retirement strategies aimed at helping Kaiser Permanente employees identify their available options.