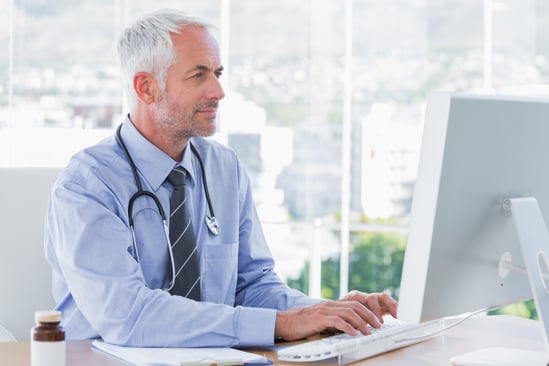 New information has come out since the time this article was published. To read the updated version of the article click here: https://www.theretirementgroup.com/blog/att-2022-healthcare-changes
If you work for AT&T and are entering your Retirement Years this information will apply to you specifically. AT&T has recently announced that there will be significant changes made to retiree's healthcare benefits. Traditionally, when a retiree is eligible for Medicare (For most people this is at age 65), their primary health insurance is switched from the AT&T plan to Medicare. With Medicare Open Enrollment for 2021 beginning on October 15th this is very timely news. Current retirees receive a healthcare reimbursement account from AT&T which helps cover things like out-of-pocket costs, incremental coverage, or supplemental coverage.
However, AT&T employees who retire on or after January 1st, 2022 will not qualify for the healthcare reimbursement account after they transfer their primary insurance to Medicare. Healthcare coverage prior to Medicare will not be affected.
Additional Articles You May Enjoy:
| | |
| --- | --- |
| "For a couple with a 20 year life expectancy the HRA credit could account for $84,000 in total."** | |
This could be a major difference-maker for those looking to retire in the first quarter of next year. If you fall into that category you may want to consider retiring before January 1st, 2022 in order to retain the Medicare benefit. According to AT&T's Summary Plan description, eligible former employees receive an HRA credit of $2,700 for themselves and $1,500 for an eligible dependent. This adds up to a total HRA credit of $4,200 per year. For a couple with a 20-year life expectancy, the HRA credit could account for $84,000 in total.**
AT&T has announced that they will eliminate all medical coverage for retirees who leave the company on or after January 1st 2022. AT&T will no longer pay for a portion of the retiree's monthly premium for medical or dental (This does not apply to all employees, check with the benefits office for specific information about your benefits). AT&T's group medical and dental will still be available at the full cost of coverage. If you're considering leaving AT&T in the next few years it is worth considering whether or not it would be worthwhile to move up your retirement date and retain these benefits.
Healthcare is not the only benefit being reduced after January 1st, 2022. Life insurance coverage will also be diminished. Starting in 2022 life insurance will be paid a flat rate of $15,000 as opposed to a percentage of income. AT&T will also offer a one-time opportunity to purchase supplemental life insurance during annual enrollment in 2021. The supplemental life insurance will be in addition to what the company already pays for and will be available at a lower rate than the individual life insurance product market.
There is also another twist that could possibly boost your lump sum. If you decide to retire on December 31st, 2020, you can keep the Medicare benefit while also taking advantage of January's interest rates. AT&T's Summary Plan Description states that, "If you do not wish to immediately elect to receive your Pension Benefit, you may elect to start receiving your Pension Benefit as of the first (1st) day of any month following your Termination of Employment and before reaching your Normal Retirement Age." If you believe that interest rates in November will be lower than current rates you can retire at the end of December 2020, lock in the HRA credit, then defer your lump-sum until January 2021 where you can take advantage of the lower rate.
**$84,000 figure based an eligible former employee and their eligible dependent receiving full HRA credit for 20 years.
Securities through FSC Securities Corporation, member FINRA/SIPC and investment advisory services offered through The Retirement Group, LLC, a registered investment advisor not affiliated with FSC Securities Corporation or AT&T. Office of Supervisor Jurisdiction: 5414 Oberlin Dr #220, San Diego CA 92121. 800900-5867
Sources:
AT&T Summary Plan Description. AT&T, 2018, p. 18.
AT&T Summary Plan Description HRA. AT&T, 2018, pp. 10, 11
Tags: Healthcare, Pension, Interest rates